A Norwegian app wants to create a more moving experience to meet new people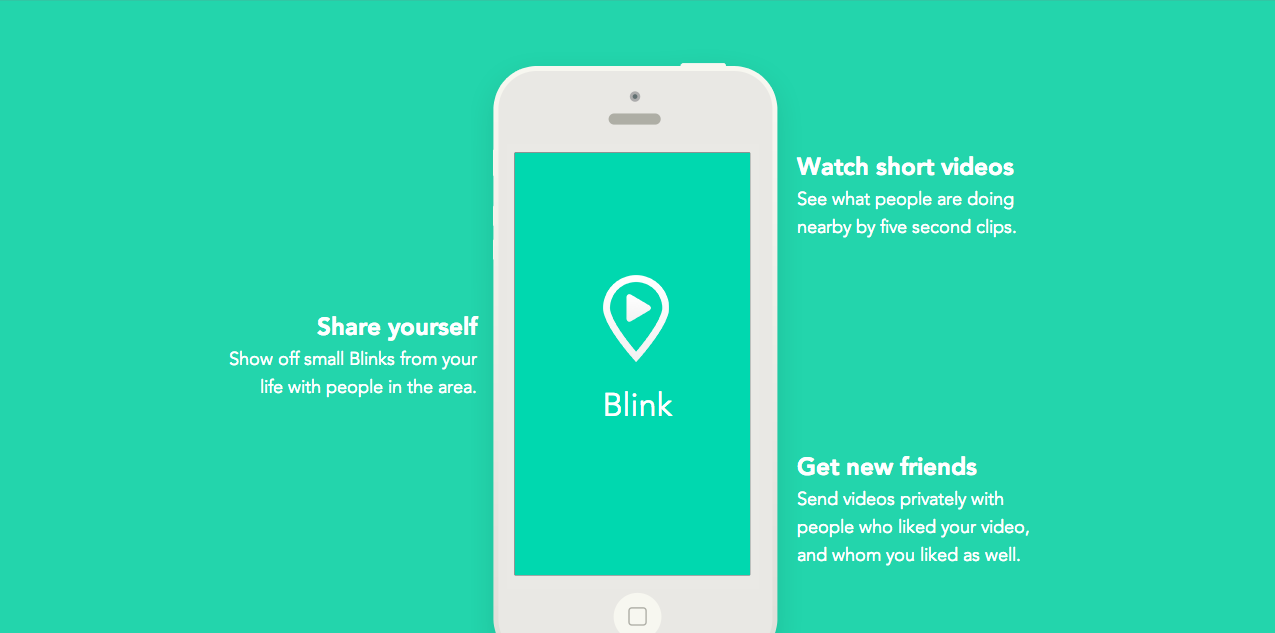 You are at a bar or festival sweeping through profiles of people nearby on your iPhone to find new friends, and all you see are pictures of people taken a year or so ago during a vacation break. Sounds familiar?
Blink, a location-based app for iOS created by a Norwegian startup Blink, wants to change that by giving you the opportunity to create short videos as your profile and share them with others, creating a more moving experience.
With Blink you set your profile video, swipe through other people's profiles, see how far from your location they were published, and liked them or keep scrolling on. You can send videos and messages privately once you are connected to someone when they liked you back.
"We needed something more moving, a little more real. I like television and how people walk to someone and just starts to talk", says Martin Jensen, part of the app's team.
The creators of Blink met at a Startup Weekend event in Oslo a year ago. The app was officially launched by the end of April this year, and Jensen explains Blink has gotten some traction not only in Norway, but also in other countries in the Nordic region.
"We have different business models in mind", Jensen says, but adds "users are everything".
Blink competes for user's attention in a crowded space, among apps like Tinder and others. Nevertheless, Blink creators see opportunities to improve their own users' experience as a way to succeed.
"We want to change certain aspects of the app, because we have seen through use, focus groups and data we have collected, that people are not using the app the way we expected", Jensen concludes.