Business angels invest millions in CanopyLAB's ed-tech platform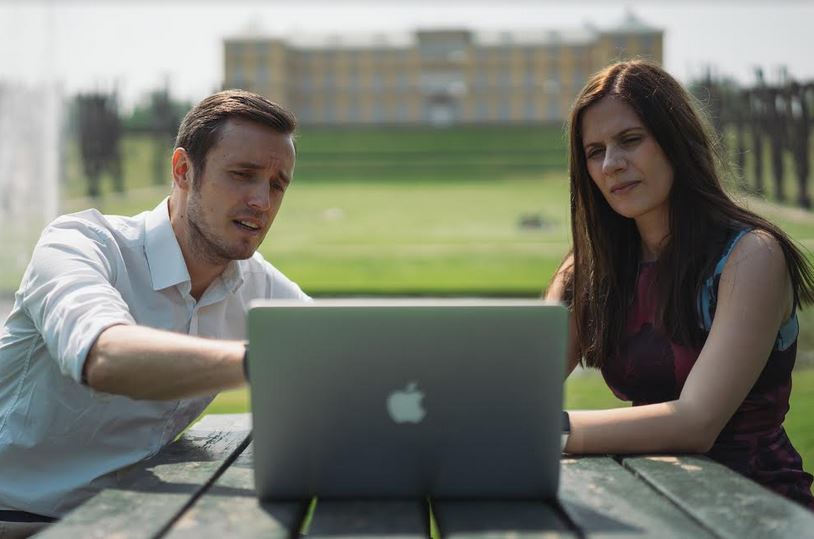 On CanopyLAB's ed-tech platform, companies, NGOs and institutions offer online courses focusing on learning through interaction to support the next generation of e-learning. The vision now has a large investment from a number of business angels.
During a research visit to Australia, PhD scholar, Sahra-Josephine Hjorth of Aalborg University became interested in how social media can be used to create engaging and social learning.  She noticed a gap between the existing e-learning platforms and the type of learning sought out by young people – fun and interactive.
She founded the e-learning platform CanopyLAB with Christian Scare Jense, which now has a million kroner investment from a number of business angels.
"CanopyLABS e-learning platform will be further developed. We offer engaging and interactive online courses, and in the first half year, we have focused on providing free courses to young people throughout the world. Based on strong demand from Danish and international companies and groups, we have developed a new platform to ensure internal quality learning for corporate employees," she says of the investment.
Passive learning increases dropout rates
This means that users with different assumptions and expectations can adapt learning to suit their needs. The platform is built on an integrated social network, allowing users to interact with each other.  This is CanopyLAB's core strength, since many learning platforms have a high dropout rate – often up to 93% – due to user boredom and a lack of collaboration opportunities.
"It is crucial that we understand that we are educating a generation of socially-conscious young people – not people who only learn skills because that is what is required of them, but people who wish to acquire skills and knowledge which enables them to make a difference in the world they live in, "says Sahra-Josephine Hjorth.
Development for satisfied employees
CanopyLAB was in Thinkubators accelerator in 2016. The platform has over 5000 users from more than 65 countries. But it is not only young people who demand this type of learning, and therefore CanopyLAB is creating a platform geared for adults.
The new platform is ready to launch, and will offer companies the ability ot offer their employees online courses offered by the company themselves, other companies, NGO's and other institutions that use the platform.
Courses focus on skills such as cooperation, leadership, problem solving, cross-cultural communication, and personal development.