3 Nordic smart home products to build your own Apartimentum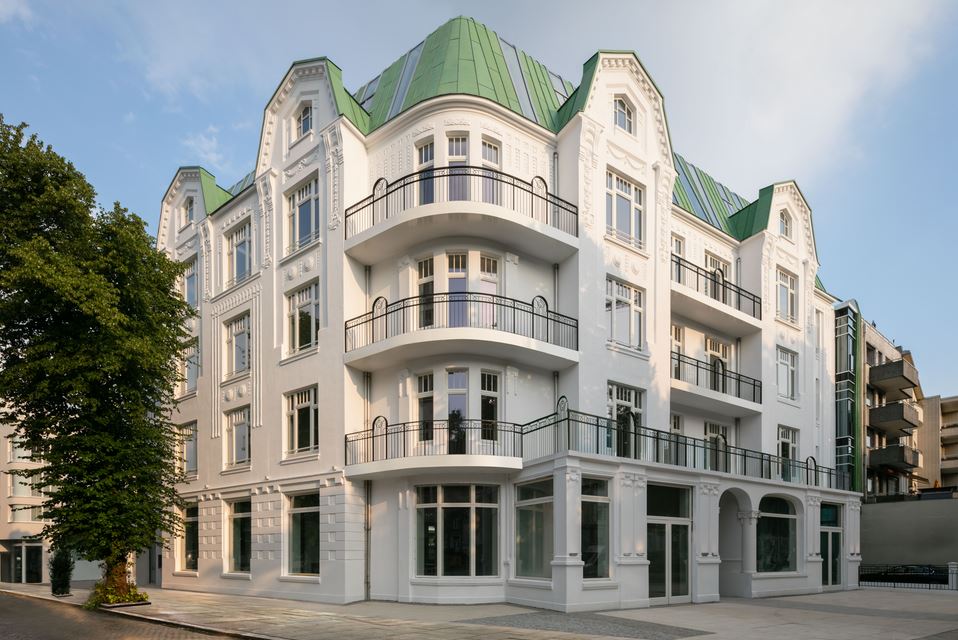 The world's smartest apartment building is Apartimentum, located in Hamburg. It is the brainchild of Xing founder Lars Hinrichs, who has since become an active investor in cutting-edge tech.
Apartimentum, which officially opens it's doors to the public next month, is a converted turn of the century building.  The facade of the building is the only historical remnant of the building.  Stepping inside takes you into the future.
The building is outfitted with everything from intelligent refrigerators to bathtubs to mailboxes, and residents receive a Living ID that caters to their individual needs.  At Apartimentum, you don't just set your alarm to wake up for work in the morning – your smartphone will check your calendar, awaken you before your first appointment, control the heating of your room and hot water in your bathroom, check on the traffic to find the optimal route to get to your apartment, and send the elevator for you before you open the door to leave. And don't worry about locking your door – a custom smart door manufactured for Apartimentum apartments locks behind you.  You can distribute personalized opening codes to anyone who needs access to your apartment for a limited amount of time.
While Hinrich's vision might not be accessible to everyone, these Nordic smart home products can help make your home your own personal Apartimentum.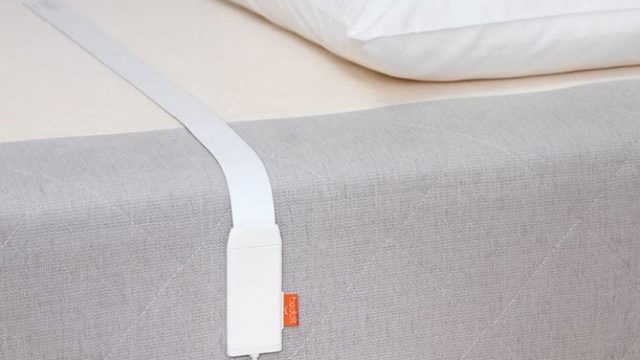 Beddit
Beddit is a smart bedsheet company that provides you with a full sleep monitoring solution – through your own bed.  Beddit is a thin sensor placed between your sheet and your bed, which talks to your phone via bluetooth.  The data gathered is then analyzed to give you sophisticated information about how you sleep – especially useful for sufferers of sleep apnea, people in recovery, and restless sleepers – but useful for anyone who wants improved rest.
Beddit closed out one of the most successful Finnish crowdfunding campaigns of all time and quickly sold out their first run.  They released an improved product with better tracking and metrics last year and sold out again.  The Beddit 3 is now available once more through their website and the app store.
SHADE
SHADE is a Danish startup that spun out of Scion DTU, an entrepreneurship hub based at the Technical University of Denmark. The company aims to revolutionize interior lighting via a flexible and customizable lighting system. SHADE's solution is a light based on LEDs that can change in color, intensity, and direction, and communicate with a network.  This means that a single lamp can be adapted to your needs at any given time.
The lamp's main selling point is more than it's functionality – it's design, grounded in clean Scandinavian aesthetics, beautifully combined form and functionalism.  Their premier product is the Orb, a smart lamp that can be configured through your smartphone and operated from anywhere in the world. While the company is still prototyping, you can sign up for early bird discounts via their website.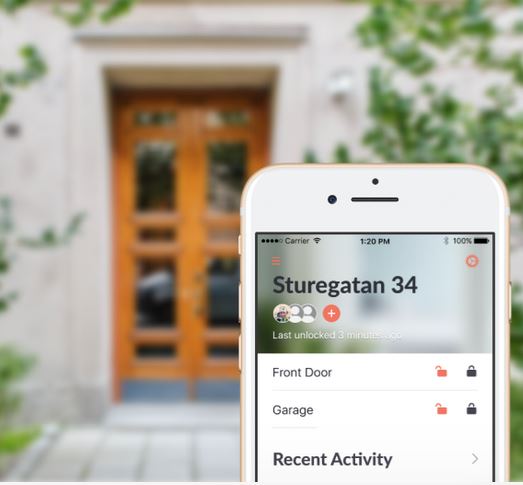 See Also
Glue
The Glue smart lock is a consumer-friendly version of the bespoke Apartimentum doors. The company provides a platform that enables controlled access for homes, delivered via your smartphone.  Simply put, users of Glue can control their front door remotely, from anywhere in the world. Their solution took home a prize at the 2016 CES Innovation awards for it's retrofit design – it is compatible with most common lock types – and raised a $3 million investment last summer to expand their solution to the world.
The lock is currently being tested in Sweden with a courier company and supermarket chain to deliver packages and groceries while customers are away. Glue hopes to be the go to solution for in-home delivery and service providers, such as plumbers, electricians, and babysitters.  Provided your lock is compatible, you can buy a Glue lock on their website.
Save
Save
Save
Save