Why Conferize launched the free service 'Organizer'
The event organizing startup Conferize has now launched a free version for smaller event organizers. Conferize was founded by entrepreneur Martin Ferro-Thomsen who also co-founded the startup succes Issuu that moved to San Francisco back in 2011. Martin Ferro-Thomsen and his team of 10 people are working straight out of Founders House, the first tech co-working space in Copenhagen that has grown into what is now known as Startup Village CPH. Read why Conferize launched 'Organizer' in the founder's own words.
Why we just launched free social event websites for everyone
A few minutes ago, our team at Conferize launched a product we call Organizer. It's designed to help the professional events of the world go online in a more dynamic and social way.
It's already trending on ProductHunt, please cast your vote.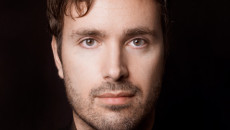 Since 2011 we've been trying to figure out what it means for an event to exist online. We've engineered a platform where events easily can build communities for speakers, sponsors, attendees and followers, which are kinda like virtual attendees. We also capture as much as possible of the content generated at the event: The presentations, the video, the tweets and conversations, papers, as well as any images and video livefeeds. We're trying to serve all that to much larger audiences worldwide by connecting all of the individual event communities in a large, open platform for events. Why? Because we believe professional events are unique sources of new knowledge and networking, almost like a backbone of the knowledge economy.
Currently there are only 18,000 events on the platform, but with 5 million event lovers listed it's a strong indication of the huge audiences that exist around events.
Also read Martin Ferro-Thomsen: Thankful and Proud to Run a Copenhagen-based Company
So, why develop an event website?
We've long been puzzled with the status quo in the events industry where 99 % of event websites are static and non-social, adding no real value to attendees, regardless of how gorgeous they may look. It's an incredibly overlooked opportunity to create real value for delegates and build a community to help promote the event. A key feature of a Conferize website is that visitors can Follow the event free of charge. It gives event organizers the chance to convert a "maybe" visitor to a "definitely" attendee. Without this feature, most visitors will leave the website and may never come back.
We've seen that event communities often grow 5–10 times bigger than the physical attendance. We've also seen a host of cases where followers were converted to attendees through our platform. Without Conferize all that potential value is not captured and utilized. Making it an integral part of the event website is a huge benefit, leaving the organizer with only one platform to work with. And that platform is currently the only open social platform for events.
We've also seen how event organizer struggle to turn generic website platforms into something that works for events. It's often a painful and/or expensive process, ending up with a result that may be useful, informative and elegant, but in no way captures or reflects the essence of the event itself. An event is a social and dynamic context that produces engaging content, strong social ties and unparalleled excitement from speakers, sponsors and attendees–when it works well, of course.
The most obvious reason that a suitable solution hasn't been brought forward before, is that from a technology and design perspective it's virtually impossible for most event organizers to engineer a true online experience that reflect the nature of the events–without spending a ridiculous amount of money and yet being unsure if it'll work. It's also a challenge that many technology companies in the past have taken on and failed it.
Conferize has for the past three years specialized in creating a true event experience online. It's been used by thousands of events and millions of people. It's now available for any event organizer to make it their own–with a simple, user friendly interface that was made specifically for events people, and nothing else. And yet pricing starts at free. That's what makes us so excited. Below is a video showing it all.
This was originally posted on LinkedIn and written by the founder of Conferize, danish entrepreneur Martin Ferro-Thomsen. Try the new Conferize and create your meetup now.
https://www.youtube.com/watch?v=3qQzdVBqqEw