Danish startup Swipes announced as finalist in Evernote Platform Awards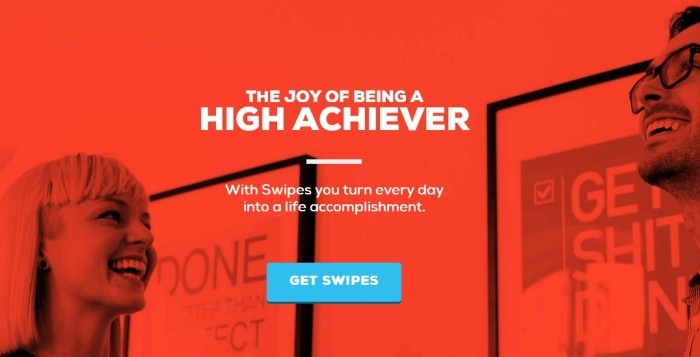 The Danish task management app Swipes has just been announced one of the top 3 winners in "Best New Startup of 2014" at the Evernote Platform Awards, the annual celebration of the best apps that connect to the powerful note-taking software of Evernote.
The Danish startup was founded in May 2013 and the Swipes team located in Denmark, Bulgaria and Brazil received a small angel investment from Kristian Ottosen who sold his own startup to Adobe some years ago.
"A have had a keen eye for Swipes for the last six month and after I had a meeting with the talented team it was a no brainer. I made a small investment that will secure enough runway till their serie a round later next year", said Kristian Ottosen to Trendsonline.dk
In July 2014, Swipes launched a smart integration that collects all tasks from notes in Evernote and puts them in an easy-to-manage action-plan in Swipes. Solving a common pain for a lot of users, Swipes has already built a strong community around its brand that has voted it as a finalist in the Platform competition.
Here at Nordic Startup Bits we are a superuser of Evernote and the integration and addition to Swipes is just perfect if you use both platforms.
"We are really happy about the prestigious award. We received amazing support from our users, the local startup communities in Denmark and Bulgaria, as well as the media there. We owe it all to them." – says Yana Vlatchkova, Founder of Swipes.
As a finalist, Swipes will pitch on-stage at the Evernote Conference and compete to win the audience's votes and the overall prize of $25,000. The startup will compete against two other teams – Blogo and OLSET, who are also finalists in the Startup category.