Tech Open Air to unite 20,000 technologists in Berlin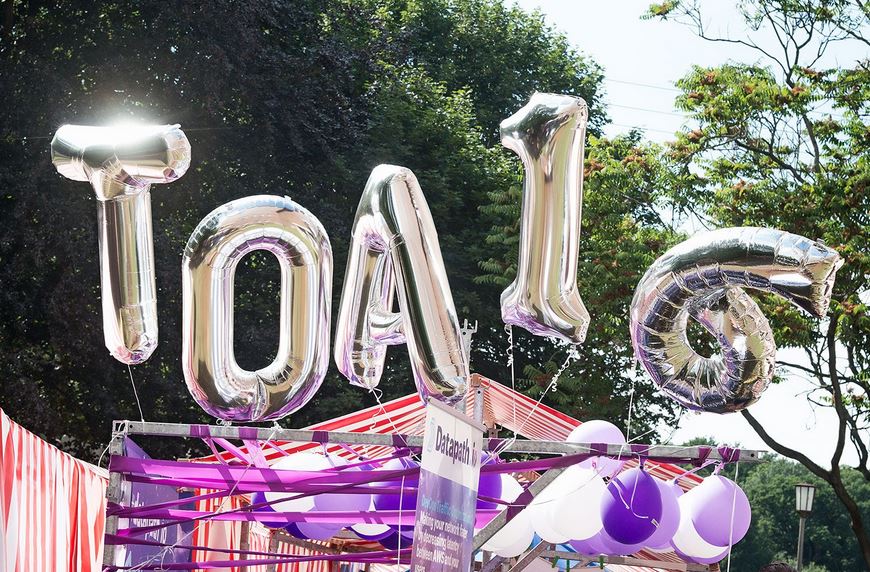 Now in it's sixth year, Europe's largest interdisciplinary festival, Tech Open Air, is uniting the international tech and creative scene in Berlin on July 11-14th after World Tour stops in cities like L.A., Tokyo and Austin, with 20,000 attendees from around the world expected to join. 
Tech Open Air (TOA) enters its 6th and largest edition to date with four days, more than 200 speakers, 200 satellite events and 20.000 expected participants. The unique festival meets conference format has been an integral part of the international tech and startup scene for the past five years and unites the most diverse branches of technology, music, art and science.
This year, the event will be extended by another day and will take place from July 11 – 14 in Berlin. Satellite events will take place on the first and the fourth day as well as on the evenings of July 12th and 13th. These will be hosted and organized throughout the city by national and international corporations, startups and scientific institutions, among others. Confirmed organizers and hosts will include Kayak, Marley Spoon, Trivago, Fanmiles, Quandoo, Kickstarter, DB Labs, Deutsche Börse, Bitbond or the Startupbootcamp Demo Night among many others.
Fahad al Saud of Copenhagen-based startup NA3M (and previous winner of the SLUSH pitching competition) will be speaking, as will Ståle Fredlund Husby of Danish AI startup Relink.
Like last year, the conference days will take place in the unique Funkhaus Berlin on the Spree bank. TOA founder Niko Woischnik states in a press release:
"We have certainly taken one of our biggest development leaps forward with TOA this year which is not least thanks to our World Tour stops in L.A., Tokyo and Austin.I am very happy to say that our Berlin edition in 2017 will not lag behind in diversity and internationality among speakers and participants. Hereby, we are taking a further step in our vision to create a global platform for interdisciplinary technology exchange. Our new B2B formats as well as the larger exhibition space and our new format for small and middle sized companies "Family Affairs", which will make its debut this year, will contribute towards this progress."
About Tech Open Air
Tech Open Air was founded in Berlin by Nikolas Woischnik.  TOA represents Berlin's uniqueness and contributed to the success and development of the city's tech and startup ecosystem. Within the past five years, the festival grew from being a crowdfunded festival to international grandeur. For its first investment round, it managed to win over big names like the founders of SoundCloud, Native Instruments, Hello Fresh, Zalando, OneFootball or Berlin startup veterans like Christophe Maire (Atlantic Labs) and Project A. TOA is part of the Tech Open Family, which also includes the 5000sqm Coworking Space Ahoy Berlin, the online platform TechBerlin and the startup service provider Openers.
Headed to Tech Open Air?  Use CP-TOAlovesNordicStartupBits-1 discount code to get 15% off on tickets!  Lear more here.