5 Nordic Startups talk business at the European Parliament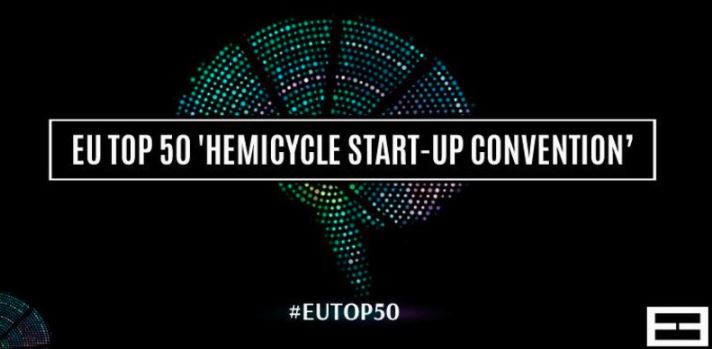 The European Innovation Week is a joint initiative from the European Union institutions, which will feature a series of seminars for the whole week, starting today. Aside the 9th European Innovation Summit , Knowledge4Innovation , a non profit platform for innovation, has organized the first European Startup Convention at the European Parliament in Brussels, Belgium.
This coming Tuesday 28th November the 50 startups founders will take over the European Parliament Hemicycle, pitching to European Parliament Members, Members of the European Innovation Council, Corporate Representatives, Investors and Business Angels, presenting solutions to problems from a practical and entrepreneurial perspective.
Knowledge4Innovation  has been  hunting for the best 50 Startup across the European territory, opening  a competition from 16 August and 25 October 2017. The selected startups had to respond to three main criteria: being founded by millennials, providing solutions for major challenges within Europe or the world, and having the potential to disrupt a billion-dollar marketplace.
The majority of the selected startups are in the MedTech, CleanTech, AI & Robotics sectors. The country most represented is The Netherlands, as  8 startups from this nation has been selected by the jury.
5 Nordic startups represented
The Nordics will be proudly represented by five startups  From Finland- Getuniverse aims at bettering companies' intranet, becoming the next generation digital workplace platform. Talentadore uses AI and Natural Language Processing  for improving companies'  talents recruitment process.
The only Danish startup selected is Corti.ai a MedTech startup making AI-driven tools to provide more accurate diagnostic advice and diagnosis. Sweden will be represented by Gleechi and Inkonova. After 8 years of research in the robotic field, Gleechi presents a software used for games, industry training and rehabilitation in VR, as it enables hand interaction between humans, computers and robots.  Inkonova  has worked within robotics, developing the world's first specialized drone solution for underground mines.
The top of the top 50 startups will be awarded with prizes offered by Axon Partners Group, IEEE, Founders Factory  and Firstminute Capital.