Impressive growth numbers propels Finnish Nokia spin-off to first place in Deloitte competition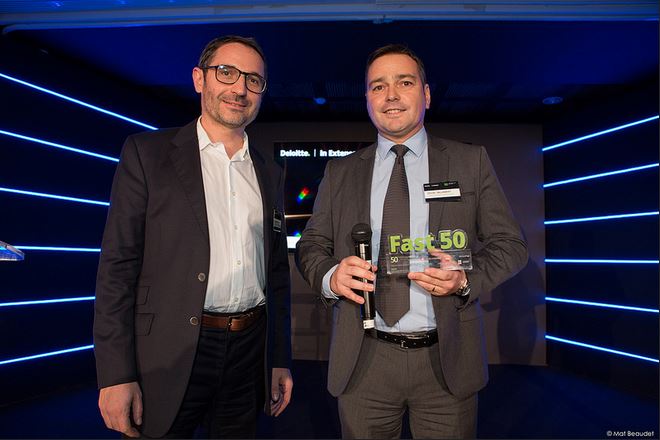 With growth numbers surpassing 3000% over the last four years, a Finnish Nokia spin-off won the 13th Deloitte Technology Fast 50 at Slush 2017.
Some new trends had snuck into the yearly list of the Technology Fast 50 that Deloitte and OP Financial Group announced at Slush at the beginning of December. The growth percentage in the top 3 had gone up, the geographical spread was more diverse than ever before, and software companies dominated the list.
The winner could check all three. Based in Tampere some 180 kilometers North of Helsinki, the software company Piceasoft rose 3840% over the last four years.  Piceasoft is a spin-off from Nokia in 2012 active in 60 countries with 35 employees. This year was the company's first time in the Technology Fast 50-programme.
"We are really proud about this recognition and believe that it comes from our excellent team working and understanding the global market. Also working tightly with the customers and having the strategy, which is based on understanding mobile device usage during its entire lifecycle, has been the key for our success," said Jyri Roselius, Piceasoft CEO, in a press release.
European market leader
Piceasoft has created a unique set of software solutions to cover the whole lifecycle of mobile devices. The company has tripled its revenue during the last three years and has reached the leading position in Europe to provide software solutions for mobile operators and electronics retail chains.
"It's great to see Piceasoft, a Nokia spin-off, at the top of the list. Piceasoft success story is an encouraging sign that a Finnish software solution company can become a leader in the international market and offer solutions that virtually every smartphone user needs. Finland's technology expertise is irrefutably the world's top class," said Jukka-Petteri Suortti, Managing Partner, Technology, Media and Telecommunication at Deloitte, in the press release.
Deloitte Technology Fast 50-programme lists the 50 fastest growing technology companies in Finland based on company's revenue growth over the last four years. The presentation of the top3 was held as an official side event of Slush.In second place came Framery with a growth percentage of 2873, and third came Nosto Solutions with a 2234% growth over the last four years – the fastest growing company in their line of work in the world.
Get the whole list of companies here.