Danish AI & 3D Printing companies lead Spanish accelerator BIND 4.0
Danish startups AddiFab and Nordbo Robotics, were selected among more than 570 applications from all over the world to develop solutions in collaboration with companies in the health and manufacturing fields, such as BTI and ITP, as part of the BIND 4.0 accelerator.
Each year, BIND 4.0, developed by the Department of Economic Development and Infrastructure through the SPRI Group, the Basque Government's business development agency, seeks the best technological projects among startups around the world. BIND 4.0 has 57 large collaborating companies, such as Ferrovial, EDP, Sarralle, Arcelor, ABB, Iberdrola, Michelin, Quirón Salud, Siemens Gamesa, Mercedes-Benz and Coca-Cola European Partners, among others.
AddiFab and Nordbo Robotics, two examples of Danish Innovation
AddiFab sells a proprietary line of high-end printers, printer materials and printer accessories to service bureaus and OEMs in the advanced manufacturing, medical, automotive and aerospace industries. They are specialized in solving challenges that require the use of injection-moldable materials on an additive manufacturing platform.
Nordbo Robotics develops robotic software and accessories to enable the automation of grinding and polishing among other tasks. This startup makes industrial robots flexible and easy to reconfigure with their own developed "teach methods" using motion sensors and 3D vision. As a result, operators are enabled to configure their application without using "one line of code". Companies using their software gain all the benefits of automation while maintaining flexibility.
Bob Rijs, Business Development Manager at Nordbo Robotics said in a press release:
"Being a part of the Bind 4.0 Acceleration Program with ITP Aero has been an extremely positive experience for us as the program facilitates workshops and networking sessions with companies from the Basque region. Also, being able to collaborate with a corporate organization like ITP Aero enables us to continue our development with direct and valuable customer feedback",
BIND 4.0 has opened its 5th Call
This year, BIND 4.0 will take into account the current situation that we are experiencing caused by the COVID-19 health crisis.
See Also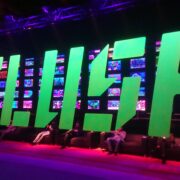 They are seeking, for example, applications for the detection and solution of incidents in remote machinery, planning and organization of teleworking equipment, solutions to manage the uninterrupted provision of the supply chain of plants and factories in crisis situations, ensure work, communication and remote access to information or the prevention and early detection of COVID 19 cases in organizations, among others.
BIND 4.0 will be also carried out with a mixed model of the program, with both online and face-to-face activities.
Startups can register until 11th of September through the program's website www.bind40.com.