New recruitment app Meet Frank offers anonymous communication with employers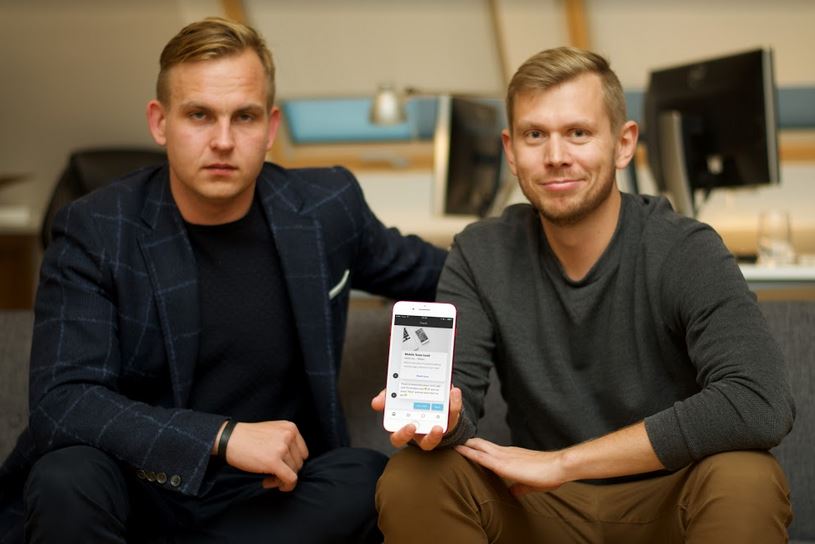 The startup company Meet Frank is expanding its new recruitment app concept to the Nordic countries and other European markets. The service has become a major recruiter for top talent in Finland and Estonia's tech job markets within a few months of launch.  At Slush 2017, one in four attendees signed up for Meet Frank.
Meet Frank is a mobile-based virtual career assistant that makes it easy to discreetly see who wants to hire you and what they are willing to pay. Users can also talk to potential employers without revealing their identity. The company aims to bring transparency to the job market by helping passive job seekers assess their employment options without risking their jobs.
"The traditional way of applying for jobs will soon be gone. The most talented are not looking for jobs and companies who are recruiting need more efficient tools to approach the most qualified people", says Kaarel Holm, CEO and co-founder of Meet Frank. "Meet Frank was the official recruiting partner/app tool at this year's amazing startup and tech event Slush in Helsinki. We got over 4 500 new users within a week, with 320 companies submitting over 800 jobs to our service. Slush helped our young startup to skyrocket and instantly become a known player in the job market", says Kaarel Holm, CEO and Co-Founder of Meet Frank.
Private chat helps job seekers look for new opportunities
The simple to use app asks users 8-10 initial questions that take about 90 seconds to answer. Once complete, job offers from top employers are matched with suitable candidates. Users then have the option to start a private chat or share contact info via email.
"MeetFrank was a great way to renew recruiting activities at Slush and get talent on move – over 3 500 relevant connections were made during 2 days! Our partners and start-ups appreciated the fresh viewpoint towards recruiting and usability of the app", says Marianne Vikkula, CEO of Slush.
See Also
Meet Frank launched in September this year and instantly became the second biggest recruitment platform for tech job in Estonia. The app has over 20 000 users and 700 companies hiring. Meet Frank aims to expand its operations to 10-12 new countries in the coming months.
Using the app is free of charge for job seekers.