BlockShow Europe 2017: The First Blockchain Oscar to be Held This Spring
Blockchain Oscar is a Startup Competition, which will be held in two rounds. The first one took place online for three days on March 2-4.  These exact startups will join the the second and final round of the competition, which is to be held on the Main Stage of BlockShow Europe 2017 on April, 6. During this part of Blockchain Oscar, the finalists will pitch their ideas live before the jury members and more than 500 BlockShow attendees.
Together with CoinTelegraph Events, the BlockShow Europe 2017 organizer, Blockchain Oscar is also supported by such companies as Humaniq and Wings. Thus, Humaniq, the next-generation bank built on the open-source Ethereum platform and the Main Blockchain Oscar Sponsor, provides the major part of the Competition's prize fund and several jury members. The another sponsor of Blockchain Oscar – Wings, a decentralized platform for creating, joining and managing DAOs – provides one more additional nomination, only partly dependent on the jury decision.
The jury board of the Blockchain Oscar 2017 is going to bring together bright, internationally known Blockchain experts from the various sectors. The full list of the judges will be announced soon, but already now there are 4 confirmed jury members: Richard Kastelein (CMO at Humaniq), Tawanda Kembo (Technical advisor at Humaniq), Anish Mohammed (Lead Security Architect at Lloyds Banking Group) and Jamie Burke (Founder at BlockchainAngels; CEO at Outlier Ventures).
Here are 10 cool blockchain startups to watch out for:
– Bernstein – a Bitcoin Blockchain-powered  platform that allows to quickly register any inventions, designs & proofs of use and provides Blockchain certification that proves ownership, existence and integrity of any Intellectual Property Asset.
– Adahoy –  a service that enables advertisers to easily create an affiliate network in a fast, transparent and reliable way. Built on the Ethereum blockchain, this solution also helps mitigate frauds and scams, which plague current online commerce.
– Quantoz – a company offering professional services to explore emerging blockchain technologies and crypto-currencies, and to understand the potential impact for various industries.
– CoinDash – built as a social network, CoinDash is a social trading platform where users can follow top crypto investors, invest like them and learn from them.
– Chain Capital – a FinTech start-up based in Zug, Switzerland.
– Shelf Network – a solution for multichannel auctioning. Through distributed ledger technology, Shelf Network is providing simultaneous real time bidding and momentous exchange of information between multiple e-commerce webpages.
– Satoshi Fund – a safe, easy, low-cost and secure way to invest in Blockchain Assets.
See Also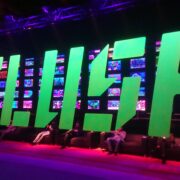 – SolarChange – a Blockchain-based platform that gathers a network of services and applications to improve and increase the use of solar energy worldwide and provide solar owners with more value from their systems.
– Etherisc – a company which mission is to build decentralized insurance applications, making the purchase and sale of insurance more efficient, enable lower operational costs, provide greater transparency into the industry of insurance compared to traditional operations, and democratize access to reinsurance investments.
– Zipper – an instant messaging tool which goal is to offer a truly modern alternative to paper and email by creating a messaging platform focused on bringing the latest technological innovations to the fingertips of professionals.
Find more about BlockShow Europe 2017 and get your ticket today on the official conference website or the Eventbrite page. Please keep in mind that you can save 20% with the code NSBMUNICH.