Order YOYO is Nominated for Best FoodTech/AgriTech Startup and Startup of the Year by Nordic Startup Awards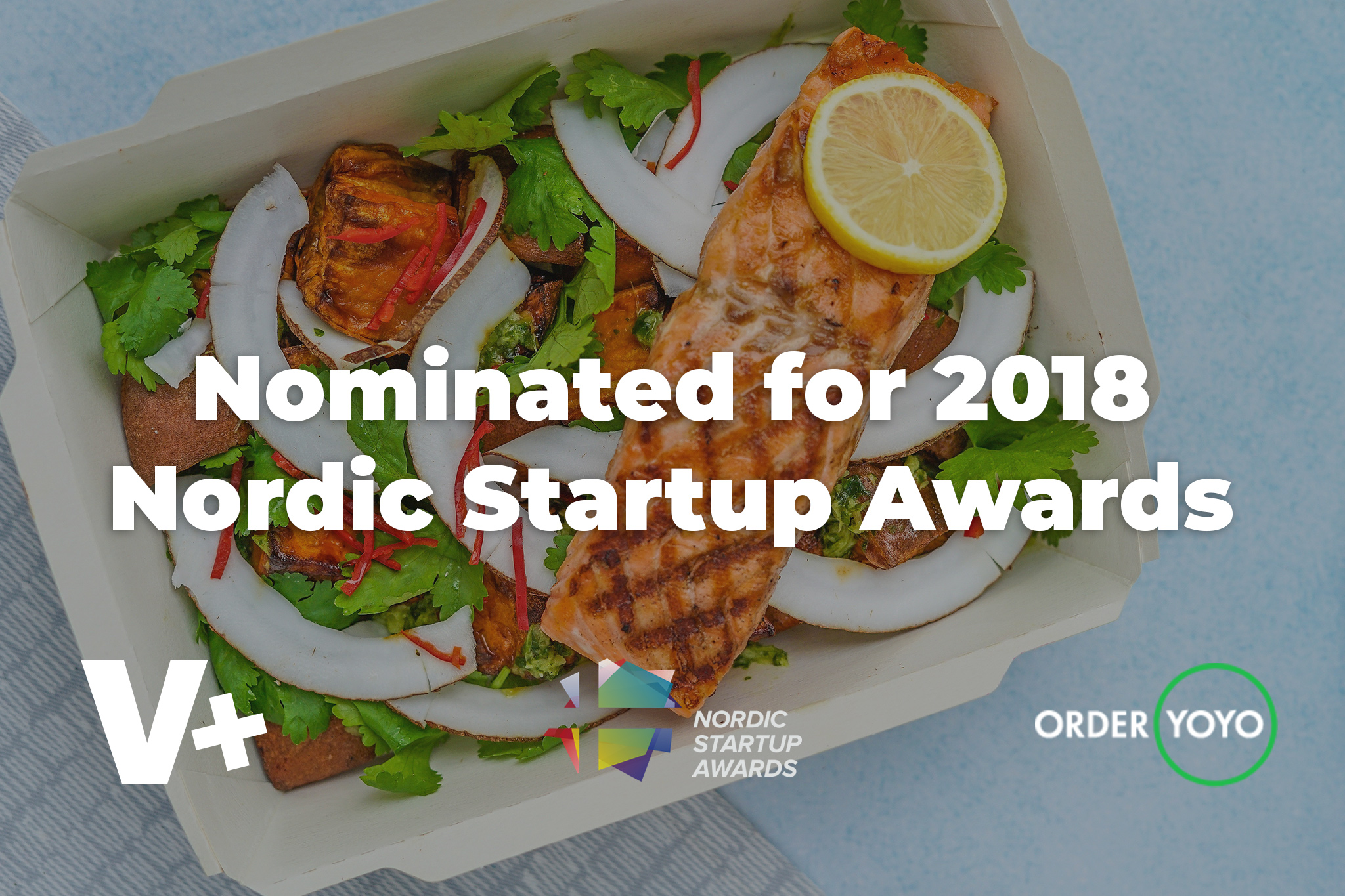 Takeaway Restaurant Go Digital with OrderYOYO
A restaurant, like any other business, must own his/her own customers, communicate with them to keep them returning and maximise the profit. We make that happen. Suggests Thor Angelo, who is a seasoned entrepreneur with nearly 20 years of experience.
After five years as an investor and advisor, he decided to join and further grow the initial idea about in-restaurant ordering that the DTU alumnus Thomas Paulsen came up with, and reorganise the concept for restaurants that offer takeaway services instead.
As more than 50% of the orders are now digital, those restaurants that will fail to offer a digital ordering system could face certain setbacks. That is where OrderYOYO could assist them. Their solution comes as a white label branded app and website for each restaurant, as well as a customer engagement platform, but it is much more than a takeaway delivery system though. They even enhance the digital presence of their clients, making sure they are gaining profit in an environment entailed by the technological change.

Creating the Full eCRM System
Being faced by leading companies such as Just Eat, Hungry.dk, Deliveroo, Wolt, and similar food portals, a startup entering this marketplace would have to provide a truly valuable advantage to become a top competitor. OrderYOYO believes they are providing one, especially to the smaller takeaway restaurants in that they do not charge commission fee by order, but a fixed rate, and make a good solution for restaurants with less than 30 branches who are focused on retention of loyal customers, which happens more often than thought – even up to 80% of the online orders.
Additionally, they make a white label setup, allowing personal digital presence to each customer, and when compared to other white label service providers, OrderYOYO team emphasises that they are not just an online ordering system, but offer much more, an online presence, engagement, loyalty, marketing, user surveys, or in other words – a full eCRM system.
Having the Numbers on Their Side
Operating from four countries (Denmark, England, Ireland and Germany) in collaboration with 2750 restaurants, with a growing team of 80 people, OrderYOYO takes pride in its international expansion and the passion for changing the takeaway culture. The numbers are also supporting it, being more than tripled each year.
---
Valuer.ai has created this content deck as a partner of Nordic Startup Awards. Through a digital platform, the Danish company Valuer.ai matches big companies and agile startups, allowing them to cooperate and innovate.