A.I. powered shop clerks are taking over
In preparation for Slush x Ultrahack on the 6th through 8th of November, Mikko Järvilehto, Ultrahack Executive Producer and CEO of Futuretournaments, interviews a series developers and partners for different challenge tracks.  Today, he talks with Teemu Kinos, inventor of SOSHO.
By Mikko Järvilehto & Niilo Korkiakoski
AI powered shop clerks are taking over.  So thinks Teemu Kinos, the inventor of SOSHO Virtual Assistant.
"We are building a service, which combines humans and technology, creating context to your searches. How does it work?: The main service is the app, through the application the user is able to discover and communicate. All of the searches are being stored and creating a contextual database of searches, which can be used to develop the platform even further."
Teemu is taking part in Ultrahack, which is a first-time-ever organized mashup of both an innovation contest and classic industry hack tightly connected with Slush. Slush is one of the leading startup & tech scene events globally, and perhaps the most trendiest thing coming out of Finland right now.
Ultrahack teams involve startups, students and corporate teams, consisting of software developers, concept designers, business developers, and subject experts. For the e-commerce track, in partnership of Posti (Finnish Postal Service), we shot a few questions to Teemu, the designer of Sosho and e-commerce superstar.
What is your work/education background? Are you a developer, designer, the idea guy, or all of the above?
I did my masters in the economic school, graduating with my master in 2014. However, my schooling for an entrepreneur started when I was born, as my parents are both entrepreneurs. The school is still in class. I always wanted to be an investment banker, but came to senses in 2010 when my parents asked me to help in their marketing agency. It gave me an experience of designing, which has led me to design. The true passion in me lies on creating products and services that enhances people's lives. Through the products I want to give people more time to do other stuff, as time has become the global commodity.
What gave you the idea for your project? Why did you choose this challenge track specifically?
 Referencing to my last answer; I want to give the wasted time back to people. The idea of contextual search came to me through different articles and my own experience. We need an efficient way to find the products we actually want, not just what works for us.
Did you think of the idea before Ultrahack or did it hatch recently?
 The idea has been growing for a while already, plus it works perfectly with the company I founded already. The hackathon gives us tools and mentorship to build it.
What gave you the push to join Ultrahack and how did you hear about it?
I was attending the presentation of Ultrahack team in Aalto StartupCenter and felt this could be something for me and our team.
See Also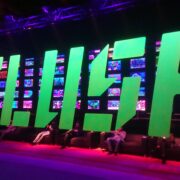 If (and when) your project takes off, what do you see the future holds for it? Would you sell your idea or product or develop it further yourself?
The possibilities with a working prototype are more or less endless; the business models incorporated with such a service can be so multisided (B2C2B, B2B2C). In my opinion it is pretty cool to think that anyone anywhere with a smartphone could be able to employ themselves through such a service. For the right price anything is available, but I would love to see the product in work, first in a very restricted space, but as it learns it would evolve into something bigger.
Free-form question: thoughts, feedback, shoutouts?
Attention for all hackers! We are looking for people who feel that technology doesn't have limits and sees any problem not as an obstacle but a challenge. What ever your background may be, I bet we can find you the position where you can shine. Looking forward meeting all of you!
Ultrahack, part of Slush Hacks is held on 6th through 8th of November in Helsinki, Finland with a long pre-game. It  consists of 8 fun and creative challenge and workshops for designers, developers, and creatives, working with experts onsite and online from all types of fields.  Challenge winners can win up to €20,000!  Register at ultrahack.org.