Japanese investors are favoring Finland and Estonia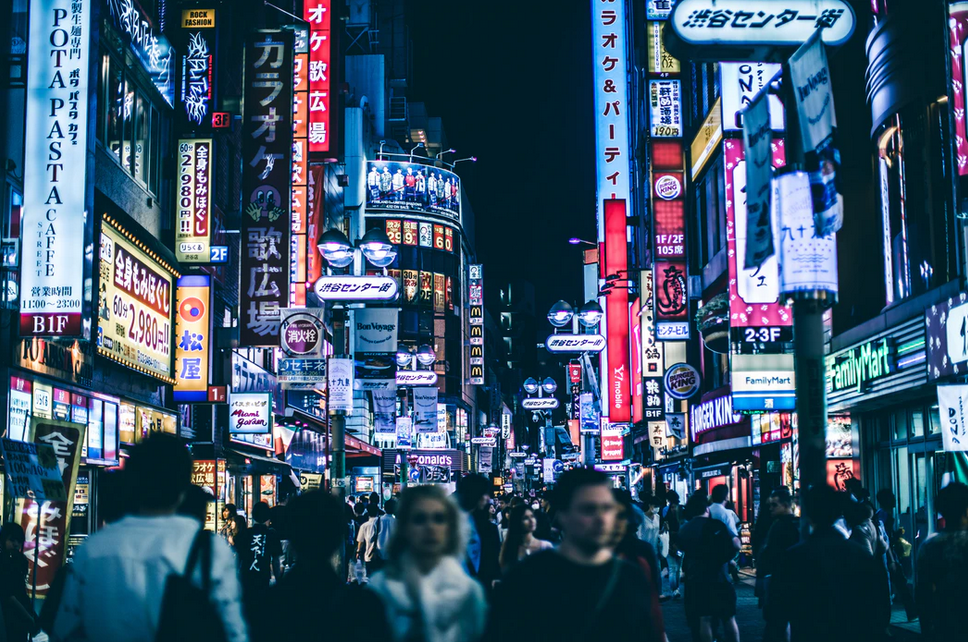 New report on Japanese Investments launched last week at Slush shows that when it comes to Japanese investments going in to the Nordic regions, Finland & Estonia is leading.
The report was made by Innovation Lab Asia, Nordic Ninja VC and Copenhagen Capacity. According to the report, since 2013, 22 of the 36 Japanese investments going into the Nordics has been to Finnish (12) or Estonian (10) companies.

Finland and Estonia have stronger ties to the Japanese ecosystem
It is clear in the report that in many areas, Finland and Estonia
have managed to build strong ties to the Japanese tech and startup ecosystem. 5 key points are mentioned in the report based on interviews with relevant stakeholders in both countries:

Narrative: Both countries successfully created a strong tech-oriented narrative internationally.
Governmental collaboration: Both countries have efficient government agencies located in Japan that promoted their respective startup communities.
Digital platforms: Both countries have managed to create digital platforms from which they can promote and build transparency around their startup communities
Long-term trust: Both countries has been able to establish long-term, trust-based relationships with Japanese decision makers.
International tech events: Both countries have major tech festivals with a strong brand presence in Japan such as: Latitude59 (Estonia) and Slush (Finland).
The time is now for the rest of the Nordics to step up their game!
There is currently a window of opportunity when it comes to attracting capital from Japan. Japan is one of the world's largest economies with a highly advanced technological society. According to the report, the Japanese tech startup ecosystem is not highly developed, although it is starting to grow. Japanese Prime Minister Shinzo Abe set the ambitious goal in 2018 to produce 20 unicorns by 2023. Currently the among of investment available for startups outpaces the amount of homegrown startups, and Japanese investors are looking abroad.  Many have shown a particular interest in the Nordics. Compared to Nordic investors, Japanese investors are more open to providing long-term investments. Some of the most relevant areas where Nordics are not as experienced are: Robotics, AI, and Quantum computing. These are areas where the Nordics lack heavy upfront investment, as local VCs prefer quicker turnarounds and proven business models. So there is a lot of very good reasons for the rest of the Nordic countries to get off their a** and start join the train that Finland and Estonia is on. 

The startups are open to the Japanese market
The latest investment from Japan into the Nordics was announced last week at Slush with €3.9M granted by Nordic Ninja VC and Industrifonden to Finnish healthtech company: Combinostics supporting early Alzheimer diagnosis by healthcare professionals. Nordic Ninja VC is a €100 million venture fund set up to support Nordic and Baltic scale-up companies as they enter the technology business ecosystems in Japan and across Asia. It is very clear in their statements to the press both from the CEO and from Nordic Ninja and Industrifonden, that the company was already looking towards Asian markets, expanding into Japan and looking for partners in China, Combinostics CEO Lennart Thurfjell says:
"NordicNinja has strong ties with Asia – Japan in particular – a very important target market for our technology. We will use this investment to ramp up R&D, build our US operations, and expand in Asia. We currently have a partner working on regulatory approval in Japan, and we are looking for a partner in China."
This could reflect the fact that getting Japanese investments to flow in to the Nordics means more than just opening the door, perhaps there is a need for the businesses to be aware of and interested in joining the markets as well.

Read the full report and get more details on all the tracked investments here: https://www.japanesestartupinvestments.com/#