Nordic and Baltic investments show progressive trend towards sustainability in 2021
According to reports from, European Capital,  Danske Bank and i5invest, European VC and PE funds have been substantially gaining ground despite Covid-19, and a substantial margin in the Nordics are focusing on investments in energy and sustainability. Norway, Denmark, and Lithuania have a particularly strong focus on investments in these areas in 2021 compared to the rest of Europe, and the trend is gaining steam across the region.
In total the region of the Nordics and Baltics are home to 100 investors (54 Venture Capital Funds, 37 Private  Equity Funds and 9 Corporate Venture Capital Funds), with Sweden leading the regional ranking  (with 59 funds), followed by Denmark (27), Finland (26), Norway (19), Lithuania, and Estonia (4  each). In the last 24 months, 12 new funds were established in the region.
The most powerful Venture Capital funds in the region based on Assets under Management are  Novo Holdings, Verdane, EQT Ventures, Industrifonden and Investinor, with Nordic Capital,  Kinnevik, Altor Equity Partners, HitecVision and Cubera leading the Private Equity ranking.
The most active investors based on number of investments in 2020 are Butterfly Ventures (with 29  investments), Luminar Ventures (27), Finnish Industry Investments (23), Spintop Ventures (14)  and Accent Equity Partners (13).
12 new funds established in Nordics
The 12 new funds that were established in the Nordics are Blq Invest, Dee4 Capital, Eir Ventures,  Fairpoint Capital, Giant Ventures, IDC Ventures, NordicNinja VC, Voima Ventures, Pivot Invest,  Röko, DNV GL Ventures and Helen Ventures.
The most powerful newcomers based on Assets under Management are Röko from  Sweden and NordicNinja VC based in Finland, with new CVCs Helen Ventures from Finland and DNV GL Ventures from Norway also poised to have strong ecosystem impact.
Progressive trend towards sustainability
See Also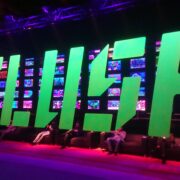 According to data collected by i5invest, Norway, Denmark, and Lithuania have a particularly strong focus on investments in Energy and  Sustainability in 2021, compared to the rest of Europe a very progressive trend.  In a survey of Nordic investors, Danske Bank found that 92% of Nordic investors perceive impact investing as a good way to solve shared societal challenges, and 83% of Nordic investors expect impact investing to deliver at or above the market rate of return.  Energy efficiency and renewable energy are the most popular impact themes among Nordic investors.
Most funds continue focus on Life Science & Health
The most popular investment focus among European funds in 2021 is Life Science & Health, followed  by IT, Media and Telco, everything B2B and Industry 4.0.  In the last 24 months 64 new funds have been established across Europe with a strong focus on  early-stage investments in Industry 4.0, Life Science and HealthTech.