Latvia's Nordigen raises €2 million to expand free open banking API
Latvia's Nordigen has announced a new €2.1 million investment to expand their freemium model after growing to support more than 1000 European bank APIs.  Investors include Black Pearls VC, Inventure, Highgoal Capital, ID4 Ventures, Calchas Holding and angel investors from across the Baltics including Artis Kehris, Henry Nilert, Gerri Kodres and Riivo Anton.

The startup is challenging Tink and other industry incumbents who charge for access to bank APIs. "We integrated more banks in the last six months than Tink managed in a whole year. Having less legacy technology to maintain means we can move a lot faster." says Roland Mesters
, Nordigen's CEO and co-founder, in a press release
.
Competitors still charge for data that's free under EU banking laws
Many fintech incumbents tax access to data that's free under European banking laws. Some of the large players also use reverse engineering solutions and outdated technology, like screen-scraping, as the default for connecting to European banks. Nordigen hopes to challenge incumbents by focusing  iolely on open APIs created by banks. It aims to fix the market inequality by maintaining a freemium model and matching the API coverage of competitors.  Roland Mesters explains: 
"It's time to wipe out screen scraping in Europe. It's expensive and hacky. Banks have built amazing APIs to let people migrate their account information securely and without friction. Nordigen allows developers to connect to these bank APIs for free."
"Buy Now, pay later" industry
See Also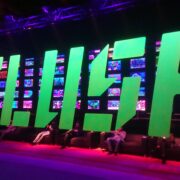 Nordigen's business model is built on banking data analytics and providing data insights. After partnering with Tink and experiencing firsthand having to pay for an API, Nordigen decided it could do things better. Investing additional capital into improving its already robust API platform will allow Nordigen to handle the influx of clients also fleeing exorbitantly priced open banking data services and improve its' self-service platform.
Use cases for open banking are rapidly expanding in several industries. The "buy now, pay later" industry experienced rapid growth during the last year, and the personal finance vertical is prime for the next superapp to appear on the scene. Credit cards and various lending applications have a crucial need for reliable data analysis and insights. The expansion of open banking allows fintechs to access user data and build better customer experiences.