Planning your move to the US market? You don't have to do it alone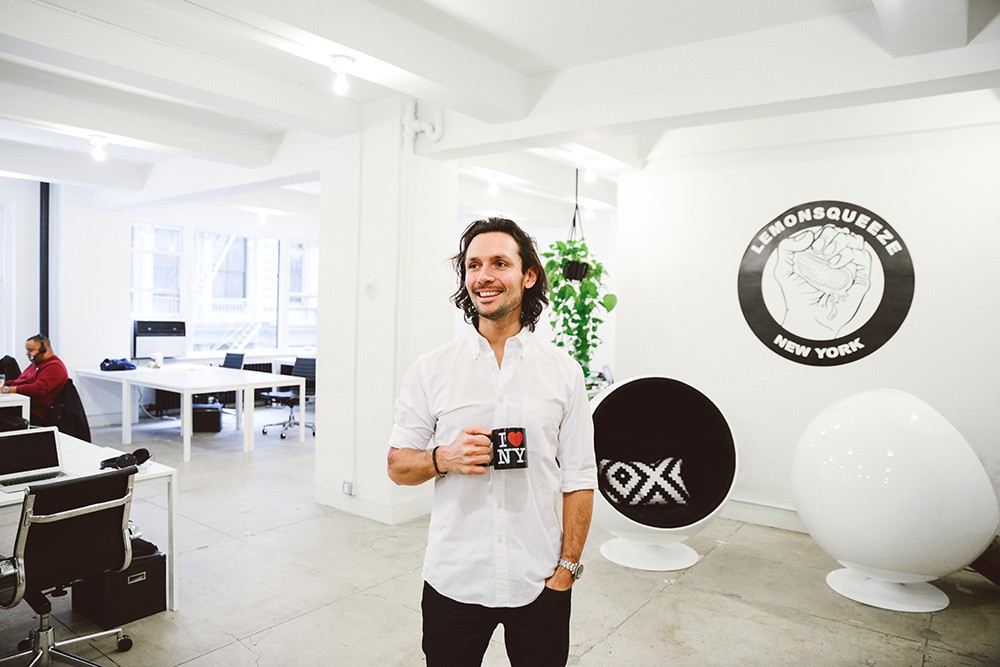 Many entrepreneurs from the Nordics dream with following the steps of companies like Issuu or Spotify into the United States, an almost 320 million population market with a single currency. But imagine moving your startup to a new city across the Atlantic. Setting up a new office in New York City, all the paperwork and legal issues, hiring the right people, sounds overwhelming. But it doesn't have to be.
by Carlos Fonseca – photos: Robert Carlo | New York
Lemonsqueeze and NYC Incubator, founded by the Danish entrepreneur Mik Stroyberg, promise to help.
Lemonsqueeze focuses on practical matters, from VISA related issues to accountants and taxes, as well as market research, mapping, competitive analysis, and a long list of other services. On the other hand, NYC Incubator is a shared office space, focused on European startups looking for an easier and more affordable way to set up an office and business address in New York City.
"The US market is far more complex than back home", says Stroyberg. "Many companies waste valuable time and resources learning this. We've seen companies spend weeks just to set up phone subscriptions, months to set up bank accounts."
"NYC Incubator makes sure our clients at Lemonsqueeze don't have to take any unnecessary risks in long leases. We want to create the perfect landing place for companies hungry for success here in the US", explains Stroyberg.
Lemonsqueeze's founder began his own incursion into the US market working for Issuu, setting up their offices in New York City, creating strategic partnerships with well-known publishing companies. When Issuu's move was complete, he decided to leave and founded the two companies.
"I've always been an entrepreneur", says Stroyberg, "even when I was working for a corporate company. Entrepreneurial desire comes from the way you attack assignments and how you look at ideas. My own entrepreneurial adventures started mowing the lawns for money."
As an entrepreneur, Stroyberg considers himself in a privileged position to help other startups.
"I think government-founded departments (entrepreneurial agencies) are good for some companies that are more established and need the royal seal to get to the next step. But to feel the pain, the entrepreneurial blood, getting the heart into it, eating breathing and sleeping the brand takes an entrepreneur", he explains.
Being from the Nordics in the US has always been a plus for Stroyberg.
"Getting recognized for great design, happy people, abstract thinking and tons of other things just because you're from Denmark is awesome. You get credit for Honesty, straight forwardness and a clear no-bullshit approach, which is much appreciated, especially in New York", he says.
"Everything is hyper-charged in this city", Stroyberg thinks about New York City. "The speed to market, the effect of marketing the PR, etc. It is an incredibly dynamic, entrepreneurial, multicultural, and international epicenter. If you can make it in New York, you can make it anywhere", he says.