Top expected applicants for Nordic Game Awards in 2019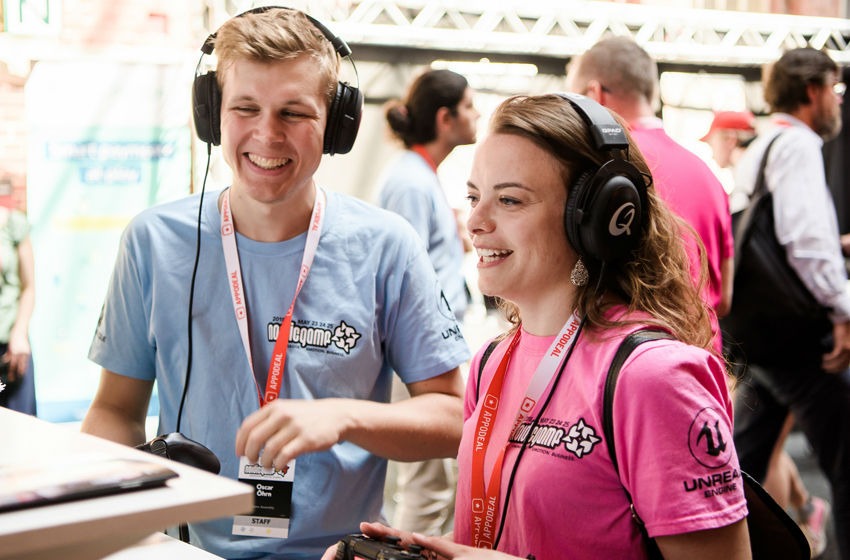 The Nordic Game Awards (NGA) ceremony takes place during Nordic Game Conference (NG) – the largest annual gaming conference in Northern Europe. NG was first held in 2004 in Malmö, but NGA was introduced only in 2007. The event gathers more than 2000 game-related experts, programmers, designers, managers, and entrepreneurs from Denmark, Finland, Iceland, Norway, and Sweden. Of course, attendees from other countries are welcome but they aren't able to claim rewards.
The 2019 NGA will take place on 22-24 May in Malmö. With the rise of online gambling, the attendees of NGA would expect new award categories, featuring major casino providers ranked in terms of gaming experience, innovation, and the range of bonuses offered. Still, it remains to be seen whether Nordic Game Awards will expand their scope of activity. Since speakers and nominees of the ceremony aren't disclosed yet, let's refer to the previous event and try to predict the major applicants of the upcoming one.
About the Conference
The organizers of NG claim that it's the leading games event in Europe but, in fact, it remains popular among local industry-related professionals. Nevertheless, NG/NGA is the regular episode that defines market trends for the entire region.
During NG, visitors can participate in several networking sessions:
Expo. The main exhibition hall features booths of various companies or individuals who are ready to share their experience.
MeetToMatch. A series of tête-à-tête meetings between executives, publishers, and content creators who have a chance to find business partners.
Gala Dinner. The official and pretty formal celebration with miscellaneous live performances and, of course, tasty food.
Nordic Party. The informal alternative to Gala Dinner which takes place right after it. You can expect strong drinks and marioke (games-related karaoke).
Discovery Day. The final session with free-for-all gaming zones where visitors can enjoy new game projects and talk to their creators.
Nordic Game Discovery Contest. This event allows new European developers to promote their game titles.
Still, Nordic Game Awards is the key concept of the whole ceremony. During NGA, guest stars announce winners in several categories. Let's take a look at the 2018 wrap-up.
NGA 2018 Participants and Winners
The previous conference wasn't the most successful, but attracted a lot of bright individuals and companies. Among 178 speakers, the attendees could meet the team members of famous studios: Casey Al-Kaisy and Gustav Rathsman from EA DICE, Angie Smets and Delano Lobman from Guerilla Games (Horizon Zero Dawn), Mike Gamble from Epic Games, Måns Wide from Rovio, Sasha Makarovych from Massive Entertainment, Thomas Giardino from Steam, and Tommy Francois from Ubisoft. In addition, there were representatives of non-gaming companies: Amazon, Discord, Dolby, Google, Microsoft, Nasdaq, Nordic.
The NGA ceremony was hosted by Elie Abraham who awarded prizes throughout eight categories. Read through the following list to check the winners:
ECHO (Best Debut, Best Game Design, and Nordic GOTY). The game is powered by the adaptive AI technology, and provides exceptional stealth experience where a player has to confront the clones of his/her own character.
Little Nightmares (Best Art and Best Audio). This horror platformer combines quest and adventure elements with the quality atmospheric graphics and sounds. Nearly all critics emphasized the amazing game ambiance.
Passpartout: The Starving Artist (Best Fun for Everyone). As a novice French artist, you have to create and sell various pictures. The game is really entertaining as it includes both simple gameplay and hidden secrets.
Sparc (Best Technology). The project is built around full-body vSports – specific actions which are possible in VR only. Using helmets, players can enter the virtual space and participate in sports competitions.
SteamWorld Dig 2 (Nordic GOTY – Small Screen). Here's another platformer and action-adventure project, but it is designed for mobile devices. It comes with cool visual elements and entertaining gameplay.
The final uncategorized award – Jury's Special Mention – was granted to Wolfenstein II: The New Colossus. This project is a part of the famous shooter series and takes us to alternative America to fight against Nazis.
Moreover, the 2018 event participants discussed modern game-related trends like blockchain, eSports, AR/VR, etc. During MeetToMatch, more than 3000 meetings were held, while Discovery Day saw over 60 new game titles. Overall, there were 698 companies from 63 countries. In 2019, the Nordic Games team is ready to welcome even more guests.
Expectations for 2019
The organizers of NG 2019 keep the agenda secret and don't reveal which companies or individuals will participate. For now, only one speaker was announced – Warren Spector, a famous developer known for Deus Ex (Ion Storm, 2000), several games from the Ultima series (Origin, 1990-1993), and his cooperation with Disney. Since 2016, Spector has been working for OtherSide Entertainment and designed Underworld Ascendant.
See Also
As for other attendees, we should expect representatives of Nordic Games and other Scandinavian studios like:
CCP Games (EVE Online)
EA DICE (Battlefield)
Funcom (The Secret World)
IO Interactive (Hitman series)
Kiloo (Subway Surfers)
Massive Entertainment (Far Cry 3)
Mojang (Minecraft)
Paradox Interactive (Stellaris, Pillars of Eternity)
Rovio (Angry Birds series)
Supercell (Clash of Clans, Clash Royale)
Final Predictions
We are sure that NG 2019 will gather the developers and entrepreneurs, who visited the previous conferences. But the community would appreciate more bright names from both Nordic countries and other states.
We'd like to conclude the article quoting glorious Hideo Kojima who held the Q&A desk in 2016: "[NG16] was an invaluable experience for me". Hopefully, this will hold true for NG19 as well.