From linear to circular: Six green startups that will change our economy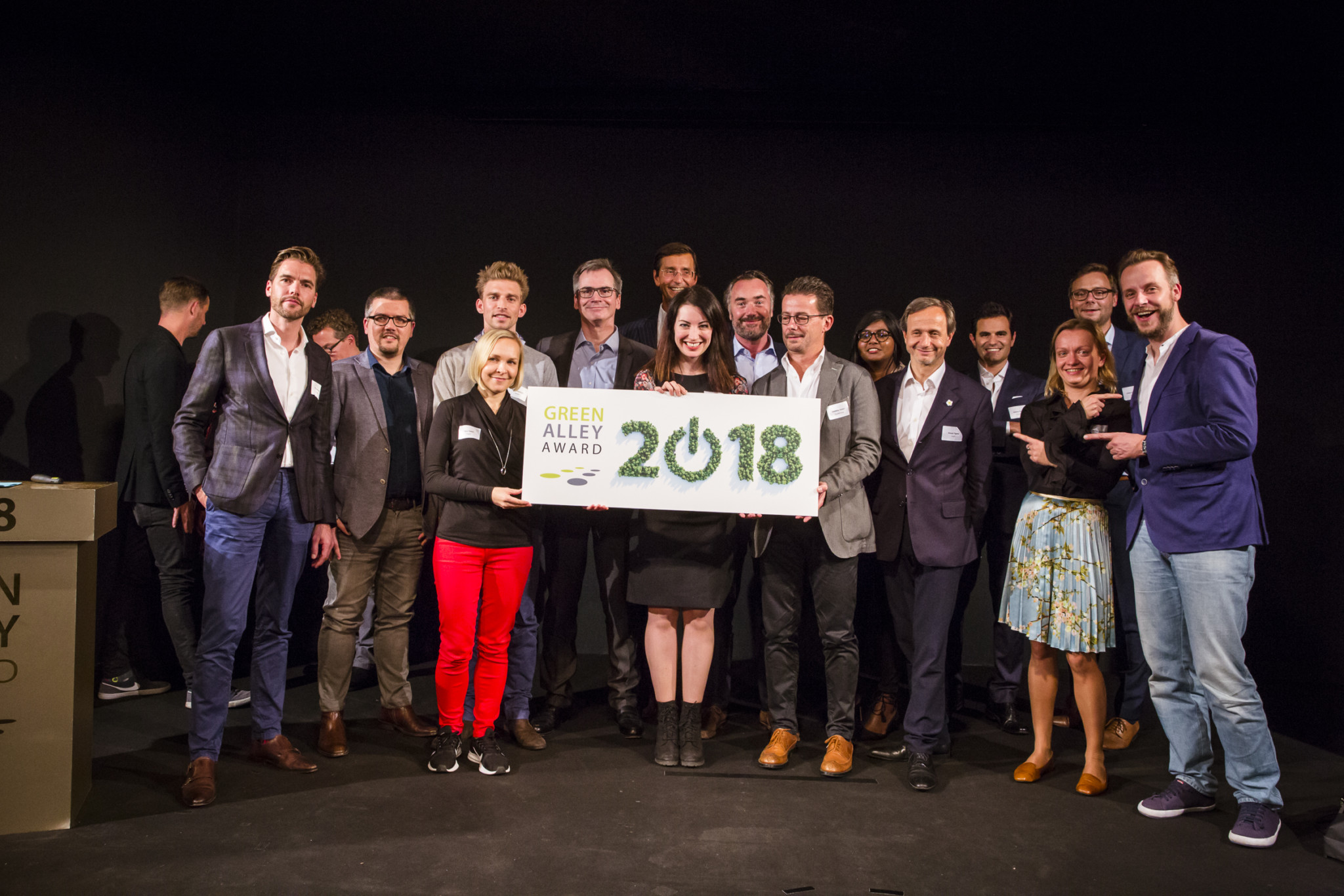 From more than 200 startups, only six were chosen to pitch at the finals of the Green Alley Awards, An award that aims to turn the linear economy into a circular economy. Even though there was only one winner, all six startups are worth keeping an eye on.
Often it is the newcomers, the small, agile companies that challenge the usual way of doing things, of how we produce, consume, think. In Europe, the circular economy is rapidly gaining momentum, and more and more startups come into this space. To celebrate the many ideas trying to create a better, more sustainable world for all the Green Alley Award was created. This year, 215 startups applied. Only six made it to the finals where they pitched in front of a panel of experts from various parts of the green and clean sector.
All judges agreed that this year was defined by high quality, diversity, and innovation. Only one startup won, but all startups are worth celebrating. The six finalists were:
Refurbed
This Austrian startup has chosen to target electronic waste – the fastest growing waste category worldwide. Marketplaces for selling and buying used things have increased over the last years, but the three founders of Refurbed see a problem with these platforms; on one end is risk, there's no guarantees for the stuff bought, but on the other end of the spectrum, new electronics are expensive and you end up with more electronic waste. Refurbed work together with a list of selected merchants to offer buyers high quality refurbished products that come with a guarantee so you can get it fixed or get your money back if the product breaks.
The founders, Killian Kaminski, Peter Windischofer, and Jürgen Ridl, see Refurbed as the perfect in between of risky and expensive. They vet all the merchants to make sure the customers get a specific quality, a one-year warranty and still save up to 40% compared to a new product – while at the same time reducing electronic waste and CO2 emissions.
Aeropowder
The winner of the 2018 Green Alley Award and the 25.000 euro was Aeropowder. A company headquartered in the UK founded by Director Elena Dieckmann and CEO Ryan Robinson. Aeropowder turns waste feathers into high-quality insulation material for food and package delivery. Waste feathers, you might think, is that even a thing? It is. Every day, 10.000 tonnes of waste feathers are produced in the world due to the rising popularity of poultry meat. Globally, we consume around 134 million chickens every day – and feathers take up around five percent of a chicken's bodyweight.
The startup started as a student project, but Elena Dieckmann and Ryan Robinson saw a huge potential in the strong, lightweight, and thermally insulating material. Aeropowder's solution is called Pluumo, a sustainable insulating material made from cleaned, processed waste feathers covered in a biodegradable film.
Aeropowder is already in use in several countries and has won the Varsity Pitch Competition, the Low Carbon Entrepreneur of 2016, Infocus, and was featured on Forbes 30 under 30 in 2017.
Circular IQ
With more data, you can make more informed decisions. Circular IQ has made a software that collects and aggregates data across the entire supply chain for companies to monitor and optimize the circularity of their products. That creates not only the possibility of making more sustainable purchasing decisions it also creates transparency for both customers and buyers.
Circular IQ dream of a supply chain with 100% transparency, zero toxins and an optimum use of resources. Procurement is a strong driver to obtain this, and circular procurement is already a key goal of the Dutch authorities.
Super Seven
Having been developing products for more than ten years, Sven and Katja Seevers had seen their fair share of products pushed to market – and how these were produced. It made them want to change product development in a greener direction, take a more holistic approach to how things are done. With Super Seven and their brand Repaq, they seek to eliminate unnecessary packaging plastic waste by trading plastic with their cellulose-based materials. Repaq has the same qualities as plastic, but is 100 % degradable and garden compostable. The product is more expensive to use but the startup has found that the clients are willing to pay – the greener profile speaks to their customers, you see, and Super Seven provides their clients with communication and certifications for them to use.
At the moment, Super Seven is testing a new product, a 100 % garden compostable laminate that companies in Germany, Austria, Denmark, and the UK are already hungry to try.
This year, Green Alley Award had a surprise for the startups. Not only would there be a winner, but the jury also picked a Crowd Award. Super Seven won this prize which comes with not just prestige but also free support and advice on their further journey.
See Also
Ecoplasteam
Did you know, that plastic is not just plastic? Even when you sort your plastic for recycling, not everything is recycled, and hugely popular multilayered packaging like Tetrapak is still a challenge for the circular economy. The layers consist of plastic, metal, and paper and can only be a recycled party. In comes Ecoplasteam. The Italian startup has invented a process where multilayered packaging can be recycled 100 %.
The startup builds plants close to papermill, where the paper of the packaging gets recycled. Ecoplasteam then processes both the aluminum and plastic in the plant and instead of separating the two, they create a whole new material without the use of resin or harmful solvents. The material they have named Ecoallene and can be used for fine products such as sunglasses and Lego-bricks. When these products get thrown out the material gets recycled 100% again and due to its unique structure and the heaviness from the aluminum it is easier to locate in the recycling centers.
MIWA
The best form of packaging is no packaging – at least when it comes to protecting the environment. But we need packaging for various reasons like shelf life and hygiene. We can, however, still protect the environment at the same time. MIWA wants to revolutionize the supermarkets. The startup has developed a series of stackable smart capsules of 14 liters with washable inside pouches through which goods are transported and dispatched directly from the producer to retailers.
In the shops, the customers simply refill their own reusable bags or boxes with the products, and the capsules keep track of how much is bought with simple RFID technology.
Even though the capsules are made from plastic, the transition to using them can cut plastic waste by 66% and save 22.5 billion packages within the five-year period that MIWA will implement their system in 300 shops.