Norwegan startup ACT wants to increase the visibility of eco-friendly produce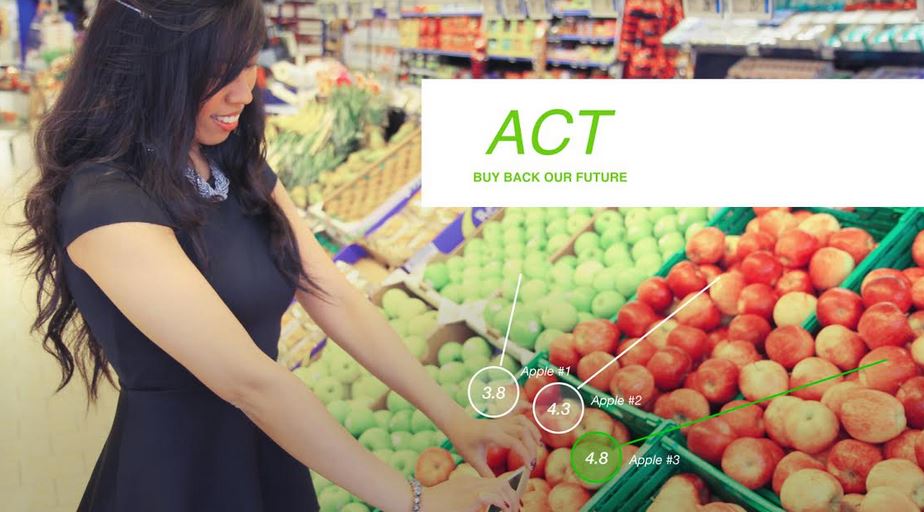 It is currently easy to compare food based on price, for example, but not so simple to see which food products are the most environmentally friendly. Norwegian startup ACT hopes to change this with their new app.
"We have been working on this app for over 2 years and hope that most people will use it to shop in a more environmentally friendly way. Research and development has been carried out with support from Innovation Norway, Lancaster University, Valide in Stavanger, its accelerator ITSA and local investors. We are now proud to be able to go ahead with the release of the app, expected to be in January," says founder and CEO Thomas Jepsen in a press release.
"When you go to the store you can use the app to choose a store and then see what products the store sells. In the app, the products are rated and ranked with a number of stars based on how environmentally friendly they are."
Jepsen hopes the app will achieve success across Europe and even globally.
"Today, many people are worried about the environment but probably do not realise that the food we buy actually contributes to 30% of the world's greenhouse gas emissions. Although many of us would like to act more ethically, most people still do not know which tomatoes or beer alternatives are best. The number of possibilities is so large that we end up like headless chickens if we try to shop like this. With this app, we can increase the demand for sustainable products in a fast and efficient manner. This will benefit sustainable suppliers and put pressure on non-sustainable suppliers to change their production methods, by choosing to source energy that is produced by renewables, for example. ACT will thus help merchants, grocery chains and manufacturers to work together to implement the green change we need much faster."
How it works
The app works  like a shopping list.Once you have created the list, the app will put together the 4 best shopping lists based on your preferences, such as the price and  location of the item,  how it ranks in terms of sustainability, whether it is organic, and how it ranks according to other preferences such as being  gluten free. Each shopping list will show you which store or stores to shop in and which brands to buy. ACT hopes to act as a TomTom for sustainable action, where every shopping list is a map that helps you navigate the best produce for your preferences.
APP currently has a live Kickstarter campaign.  You can read more about the project on their Kickstarter page.