Crowdsourcing Week 2018 to take place deep in the Arctic Circle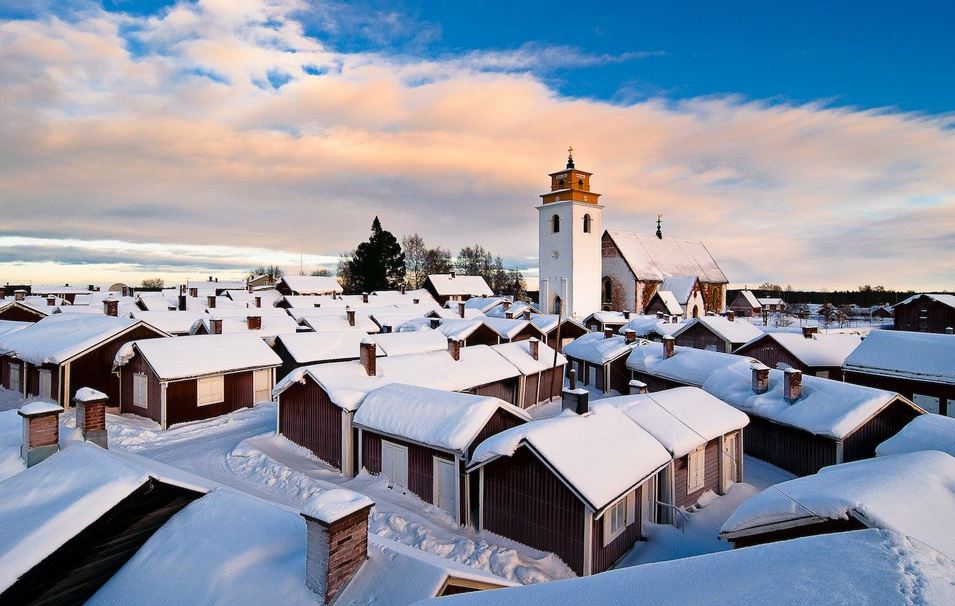 CSW Arctic // Europe 2018 will take place in the quiet wilderness of two unique Swedish locations deep in the Arctic Circle: Luleå (20-21 March) and Vuollerim (22-24 March). Besides its breathtaking untouched nature, the captivating Northern Lights, traditional teepee dinners, and dog-sledding, Sweden is also recognized as a nation at the forefront of the sharing economy.
Next to many other Swedish stellar innovators that have been disrupting traditional industries and markets, also Sweden's home goods giant IKEA recently announced its entrance into the online sharing economy. Through a merger deal with the gig economy's pioneer TaskRabbit, the company strives to provide its customers with more flexible and affordable service solutions that better meet their needs.
Niklas Nordström, Mayor of Luleå and Chairman of Business Sweden, is honored to again be part of this new edition of CSW Arctic // Europe 2018. "Luleå evolved over the years from a traditional steelworkers town to a vibrant modern city, with global companies like Facebook opening its first European datacenter in our Northern city. It's a friendly environment for people with ideas and energy", says Mr. Nordström in a press release.
"As the mayor of Luleå, I am proud to say that we are constantly improving, and feel that crowdsourcing is an excellent new way to attract and funnel ideas and investments. We need those tools to make sure we can embrace a society in the Arctic Europe that improves growth, new jobs and a sustainable economy. We'd like to welcome our guests from around the world to CSW Arctic // Europe in March 2018."
Through a series of presentations and panel discussions, participants will have an opportunity to learn all about people-powered solutions that will help foster exponential innovation in Finance, Energy, Sustainability, Farming, and much more.
More information on the #CSWArctic18 event, the speaker line-up, the conference topics and the extraordinary arctic activities can be found at crowdsourcingweek.com/csw-arctic-europe-2018.