SEED Capital follows the trend and invest in bitcoin startup Coinify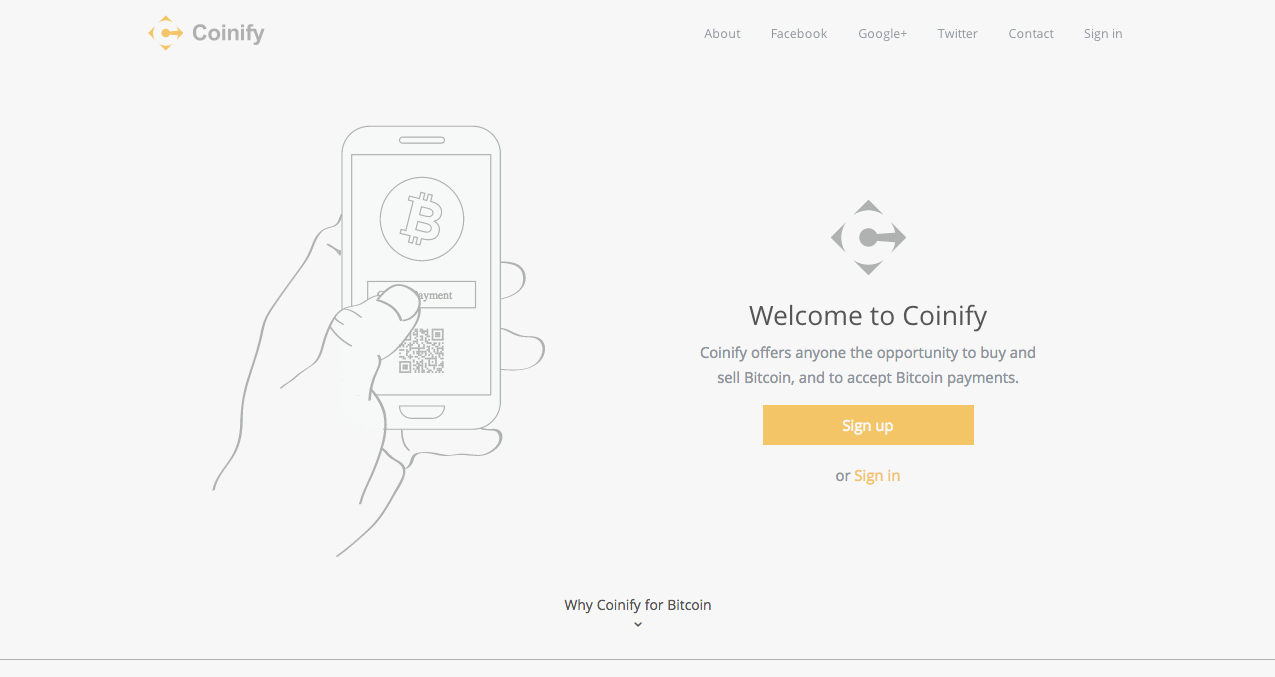 Coinify wants to take the digital currency Bitcoin to the mainstream market, and with more than 6,000 users they are moving fast towards their mission. Last week the Danish capital firm SEED Capital invested a "multi million" amount in the Danish startup Coinify.
Hungry.dk among the first
The fast-food delivery platform Hungry.dk recently joined 6,000 other Coinify merchants by accepting Bitcoin payments for food from more than 800 restaurants. According to Rune Risom, the CEO at Hungry.dk, a small percentage of the total daily transaction are through Bitcoin:
"We work with Coinify because they offered us the opportunity to accept Bitcoins without having the hassle of handling the currency. They were also very proactive and helpful about the necessary technical work." .
Coinify offers next day settlement in euros, dollars, kroner, and more. Apart from this, they offer a plugin that support several e-commerce platforms such as Magento, WooCommerce, BigCommerce and Shopify. Custom solutions integrates with the Coinify payment API, and brick and mortar stores can use the seamless Coinify point-of-sale software.
SEED Capital sees enormous potential in the platform and Bitcoin and Richard Breiter hope that this is just the start of a promising future where Bitcoin is a mainstream currency:
"The internet protocol revolutionized the way we communicate, and the Bitcoin protocol can revolutionize the way we transfer unique digital assets from one internet user to another. In the future all transactions could potentiallybe done in virtual currencies. That is a development we have to be part of, and at SEED Capital we are comfortable being at the forefront of technological development." says Richard Breiter, investment manager at Seed Capital.
To invest in bitcoin is a trend
SEED Capital follows the trend and are among many investors who invest money in Bitcoin startups. The interest for fintech and primarily Bitcoin have accelerated, and according to CB Insight, Q2 2014 saw almost as much funding flow to bitcoin startups as all of 2013 with funding in the quarter coming in at $76.8M across 18 deals, up 19% and 29% respectively quarter-over-quarter.
The investment from SEED Capital gave Coinify the opportunity to acquire three smaller startups; One of the first and largest European digital currency brokers that was founded in 2012, the intellectual property rights to the payment gateway technology and last but not least all merchant relationships from the Copenhagen based company Bitcoin Internet Payment System.
"With the investment and acquisitions, Coinify is now positioned to bring the empowering potential of Bitcoin to all of the 500 million individuals in Europe." — says Hans Henrik Heming, Chief Executive Officer at Coinify.
Coinify has a greater vision and according to Kris Henriksen founder of one of the companies Coinify have acquired, they can accomplish great things together and Bitcoin Internet Payment Systems can focus on technological innovation
"Bitcoin Nordic has been looking for further global expansion, and unifying consumer and merchant services under the Coinify brand will enable us to realize that vision." — concludes Lasse Birk Olesen, founder of Bitcoin Nordic.