A Swedish startup wants to make the Internet a safer place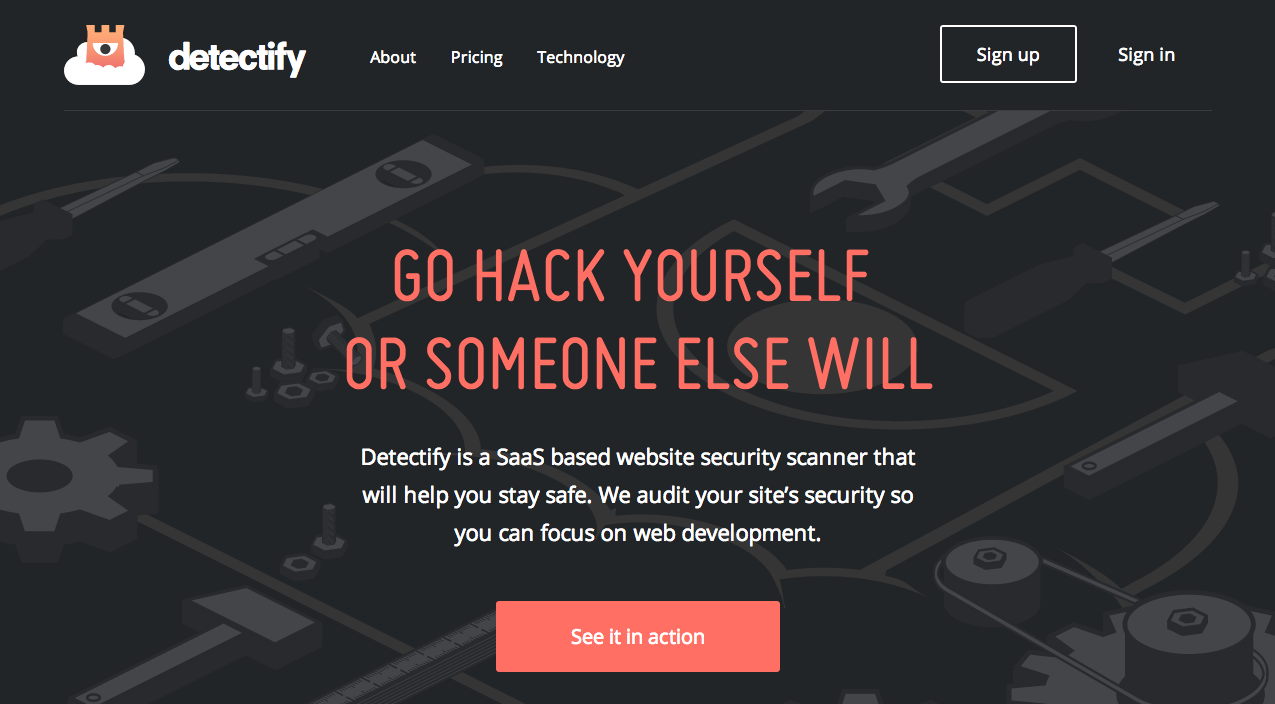 Fredrik Almroth and his colleagues didn't know the vulnerability they had found in one of Google's services would earned them $10K after contacting the search giant and sharing the details with them, read the story here from Thenextweb

Almroth is now part of the Detectify team, a Swedish startup that offers a based web application that analyzes the security status of any website and creates a report with the results.
Detectify's premise is that the automation and simplicity of the tool makes it easy to use for developers and other non-security professionals.
"Almost all organizations that have tested Detectify had security related problems with their web applications", says Rickard Carlsson, CEO of Detectify. "All organizations need to improve their web-security as more business value is generated online", Carlsson adds.
Even though investing on Web-security is a no-brainer for any organization, complex licensing, complicated software installation, poor usability, among other issues, limit its usage.
"Most organizations are under the misconception that they are not the target. However, many hacks are automated and are just for spreading malware from a site, send a message, do ad scams or other malicious activity", says Carlsson.
The founders of Detectify are friends since school and worked together before in a different company. A mutual interested for security started to grow, explains Carlsson.
See Also
"We have a common vision of making the Internet a safer place. With this overall goal we try to develop the business forward" says Carlsson.
Detectify is using a pay per month subscription business model to attract different type of customers, small to large enterprises. "The advantage is that we are able to reach a large group of users and are not limited by geographies", says Carlsson.
As for being a startup based in Stockholm, Carlsson believes that "the Nordic region is a great space with access to people with skills. It is also getting more and more international attention".