More than 3,000 Tech Fest attendees celebrated Stockholm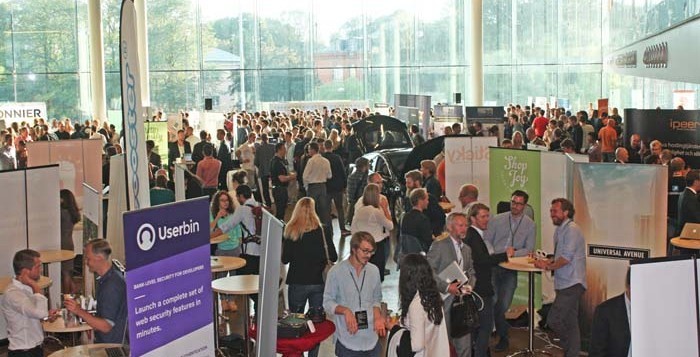 Sthlmtechfest is a yearly event hosted by Tyler Crowley, and sponsored by a long list of companies that support the focus on startups. The event displays all the upcoming trends within different areas such as, gaming, media, commerce, and gives a large number of startups the opportunityto display their products in order to get in touch with investors, medias or likeminded people.
This years Techfest in Stockholm took place atthe modern facilities of Waterfront Congress Centre. Except form the big variety of early-stage startups, the event was also attented by scouting investors, medias from across countries, and representatives from bigger "startup" companies such as Facebook, Spotify, Tesla and many others. See the long list of interesting attendees here
Future of games
The selected panel members up for discussing the new trends within gaming, consisted of Thomas Hartwig CT O of King, which is one of the biggest creators of free online games such as Candy Crush and Farm Heroes Saga and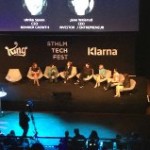 KarlMagnus Troedsson CEO of Dice, creator of games as big as Battlefield. After their debate about games and where the trends are headed, the panel was joined by Vice Mayer Ulla Hamilton, whom joined the talk about future of gaming and how to merge this with the educational system in Stockholm and Sweden in general.
"We know that one successful way to engage children is through different sorts of gaming.I see a future where gaming will be a much bigger part of the educational system, than it istoday." so says the Vice Mayer Ulla Hamilton, when questioned by Tyler Crowley about her view on gaming.
Startup exhibitions
The startup attend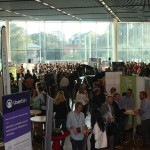 ance was impossible to miss, stands and banners everywhere, branding in all sorts of special designed t-shirts, mascots and even a Tesla in the center of the crowd. A room full of Networking and hopefull innovators pitching their ideas to potential investors and medias, was at the center of attention.
We talked to the guys from Detectify. Detectify has developed a software that scans your website's security system, after a few minutes of scanning you get an overview of where to increase safety at your site, and a description of how hackers could take advantage of it.
These were the same guys that hacked Google for a $10.000 reward. "It was a friday afternoon, and actually we just needed the money to go on a roadtrip across Europe, so we decided to try an hack Google, a few hours after we succeeded and cashed in our reward" says Fredrik Nordberg Almroth Co-founder of Detectify.
See Also
Martin Tall CEO andFounder of SelfieJobs walked us through the concept of "Tinderfying Linkedin" as he called what they do. Selfiejobs has created a new fun way of looking for interns and employees, that is by swiping left or right when you scroll through the relevant people within a given industry.
To give a deeper insight on the people displayed, than just seeing a picture, you're able to upload your own sales pitch, and a lot of different professional elements. When pitching on the big stage the panel had a few concerns on whether or not this was to superficial, Martin Tall´s comment on this was: "In some jobs, appearence is just everything"and added that the app contained a lot more material than just a video.
Wrapping up the event was done by Dj-Duo Cazzette who at this occasion played live from across the water in the top of the City hall tower.