5 Ways fintech enables online lending
Little by little financial technology (FinTech) entrepreneurship has been chipping away at the once mighty banking industry, threatening to turn it into brick-and-mortar shell of its former self. Piqued by widespread frustration with impersonal services and fee bombardment, tech-savvy customers have been abandoning traditional banks in favor of digital banking services.
Today's consumers and business owners want banking services they can access anywhere and anytime without having to deal with a person unless necessary or preferred for convenience. The last bastion of control traditional banks have had over customers is its lending capacity, but cheap money is starting to give way to frictionless access to money offered by FinTech-driven online lenders. Here are 5 ways FinTech has enabled online lending to explode onto the digital landscape.
1. Capitalizing on changing consumer behaviors
FinTech companies are only doing what other highly successful ecommerce companies, such as Amazon, PayPal, and Google, have done, which is to capitalize on rapidly evolving consumer behavior. The Internet makes it possible to buy groceries, make payments, send gifts, watch movies, get answers, and invest money – all on demand and at digital speed. Going to a bank to borrow money ranks right up there with going to the dentist as one of the worst experiences in people's lives. The arduous application process, the questions, and the wait can be excruciating. FinTech has converted the entire borrowing experience into a mega byte-sized process that takes far less time than a teeth cleaning without the pain and the mess, which is what consumers demand. By incorporating financial technology, banks are able to much more quickly assess the creditworthiness of applicants, approve loan requests and put money into accounts, often within a matter of hours.
2. Harnessing the scale of technology
All of the technology needed to build and manage an online lending enterprise is readily available and scalable at little cost. The trail blazed by FinTech in creating other online applications has increased the efficiency and reduced the cost of many of the components used in online lending, including cloud storage and data analytics. Through FinTech, many of the processes that once required a large and knowledgeable staff of people to perform are automated and condensed into a digital workflow that is completely managed by algorithms. The ease and speed with which the technology can be implemented and scaled has led to a proliferation of new startups, resulting in increased competition and ultimately better options and rates for borrowers. As with any emerging technology, this will have the effect of keeping price points down as more entrants into the market vie for the attention of cost-conscious borrowers.
3. More solutions for small businesses
Because FinTech solutions are more efficient at a lower scale, small businesses, which are otherwise ignored by banks have access to a wider range of loan products that can better fit their needs. These include direct loans, marketplace ("peer-to-peer") loans, merchant cash advance loans, invoice factoring, and online supply chain financing. With a wider variety of online lending options available for businesses of all sizes, it's possible to choose loan amounts, repayment schedules and interest rates that align with your need.
4. Better utilization of data
Access to data and the ability to quickly analyze it is at the core of online lending advantage. FinTech lives in the same world where data resides, so it is much better at harnessing it to expand the lending capacity of online lenders. With better utilization of data, online lenders are able to rely less on credit reports, which can eliminate a lot of applicants, and more on industry analytics to determine where an applicant falls on the risk scale. The quick exchange of data between components results in a more streamlined application and underwriting process.
5. Big money is flowing into FinTech
See Also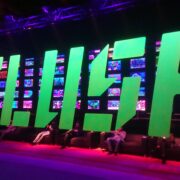 The early success of FinTech enterprises, such as Prosper, Lending Club, and OnDeck has attracted billions of dollars from venture capitalist and financial institutions. Nearly $25 billion has been invested in FinTech over the last two years, with more than a quarter of it going to consumer lending startups. That investment capital is going towards making the online lending experience better while lowering the cost of loans. Lending Club and OnDeck both had successful initial public offerings (IPOs), which has lifted the online lending space into the mainstream of public consciousness.
Having already embraced the idea of managing their money online, consumers living in an on-demand, digital world are driving the FinTech revolution which is now centered on online lending. The online lending space is even attracting the attention of old-guard financial institutions which are seeking ways to participate, either through investments or partnerships with FinTech companies. One of the largest investment banks in the world, Goldman Sachs recently announced its intent to enter the space on its own. With consumers and major institutions on board, FinTech is set to dramatically increase in visibility and gain the chance to cast the light of legitimacy on the burgeoning online lending industry.
This article was written by Kabbage. Kabbage is dedicated to supporting the small business community and has funded more than 1.5 billion to help businesses, and is the industry leader in providing working capital online and is trusted by more than 100,000 small business owners.