EnlightAID is Nominated for Best Social Impact Startup by Nordic Startup Awards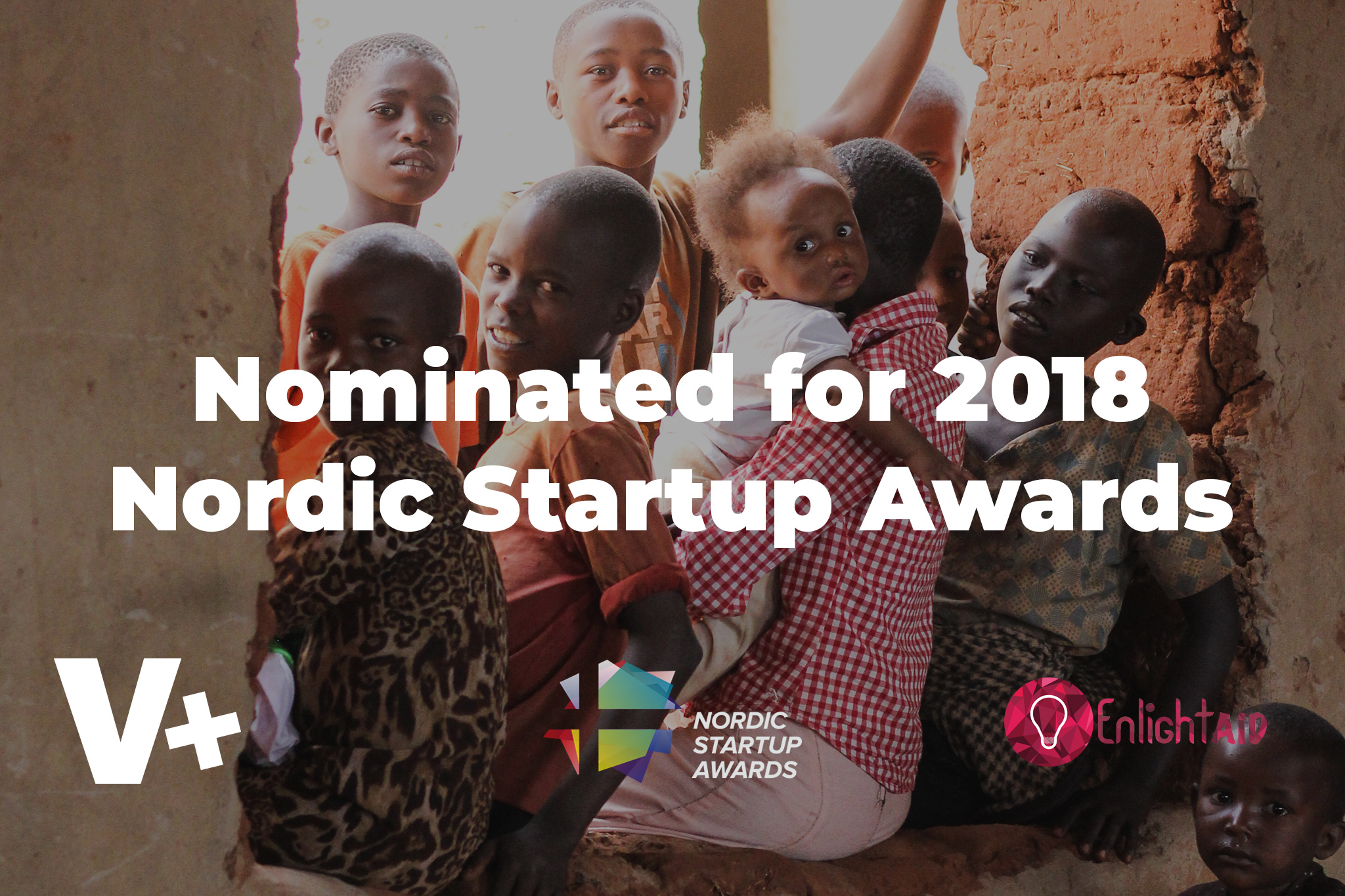 A Virtual Fight Against Corruption
It's estimated that 30% of money globally allocated is diverted through acts of corruption annually. Oslo-based social business EnlightAID has the goal to prevent fund misuse with its platform that reads, records, and reports on transactions that happen during fundraising and social and environmental projects.
Founders Veronica Celis and Klaus Hatle met in Canada in 2012. After being friends for several years, Veronica asked Klaus to help her create a transparent NGO in Chile, her home country. The goal of this NGO was to reduce the lack of trust in aid in Latin America by creating a platform that will receive all the information about charity expenses.
In 2016 they attended the Oslo Freedom Forum, where they presented the concept. The idea appealed to some NGOs, who wanted to incorporate the platform into their work in order to ensure transparency. The first version was launched in March 2017.
A New Version Is Coming
EnlightAID is currently working on aid projects in seven different countries.
 This, our PoC, is the first transparent fundraising platform, showing project expenditures and activities in real-time for donors and the global community alike. Our PoC has been tested by several Social Organisations (SOs= Charities, Foundations, NGOs and Social Businesses) across the world (Norway, Mexico, Perú, Chile, Kenya, Sierra Leone and Madagascar). They said.
The team is currently creating a platform that will incorporate an API which will have the ability to integrate with financial systems, which will provide real-time auditing on fundraising. This will also include activity reporting and donor communication tools.
They are also planning to incorporate blockchain technology, which will record capabilities and therefore create the world's broadest immutable project archive, used to benchmark project cost profiles allowing irregularities to be flagged instantly by the system's AI.

The Platform Can Stop Corruption Before It Can Happen
The platform is currently serving 12 active clients and about 150 donors. The startup has worked with organisations like WWF Madagascar, Sea Shepherd Chile, and SOS Children's Villages Peru, along with multiple small-scale local NGOs.
See Also
While the first version of the platform is active, the startup charges 5% of the raised funds per project. When version two is launched, it will be available through a flat licensing fee of US$30 per month for organisations with budgets of US$600 or less. Organisations with larger budgets will pay a license fee ranging from 1 to 3% of funds audited by the system.
At the moment, they are working on the second version of the platform which will allow clients a seamless integration with their current process along with the tools to communicate with their donors, restoring trust in the sector through openness. This will also enable data analysis that will serve to benchmark project cost profiles and immediate detection of irregularities, which means virtually stopping corruption before it can happen.
---
Valuer.ai, as a partner of Nordic Startup Awards, has written content decks about nominees. Valuer.ai is a Danish company that allows startups to meet corporations for growth.