Estonian e-residency is attracting attention for pioneering borderless society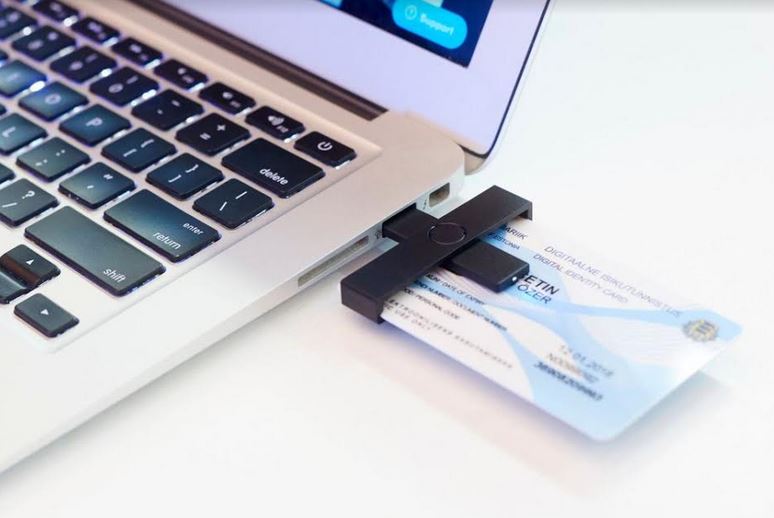 The Estonian e-residency programme is celebrating its two-year anniversary in 2017, and the idea of digital identity has attracted much attention from all over the world to the small country in northern Europe – even the United Nations Economic and Social Commission for Asia and The Pacific (ESCAP) has published a report on the role of Estonia's e-residency programme in advancing the United Nations Sustainable Development Goals.
More than 16,000 people from different countries have applied for e-residency. It took about one and a half years to reach 10,000 e-residents. The program ambitiously aims to reach 10 million virtual residents by 2025.
E-residency is a transnational digital identity available to anyone interested in establishing and administering a location-independent business online. When it was announced, Estonia emphasised it as a step closer to aspirations of pioneering the first borderless e-society. E-residency was the first government-backed digital identity in the world. Estonian e-residents can register a company online, perform e-banking transactions, access international payment service providers, declare taxes online, manage a company remotely and digitally sign documents and contracts.
The e-resident smart ID card is not a physical identification or a travel document, and does not display a photo. Also, e-residency does not give citizenship or tax residency and does not confer the right to live in or visit Estonia or the European Union.
The main reason people all over the world are applying for Estonian e-residency is a desire to run a location-independent international business (37% of applicants). Twenty-one per cent of applicants were attracted by the opportunity e-residency presented to bring their businesses to Estonia (21%), 16% were fans of the innovative programme and 11% planned to use the technology for secure authentication.
Become an e-resident online in 10 minutes
The online application takes approximately 10 minutes to complete. After paying a nominal fee of €50, applicants have to visit an Estonian embassy or a consulate that is in 38 countries around the world, or the Police and Border Guard Board service point in Estonia to receive their e-resident's digital ID card. The entire application process from online entry to card pickup takes approximately one month.
"We created e-residency to grow the digital economy, attract new investment and connect with new businesses. E-residency provides enormous advantages in convenience and flexibility for anyone who has an existing business or other connection to Estonia. But it also provides anyone, not just those connected to Estonia, with the tools and systems to own and operate their own business. In creating this program, Estonia hopes to unleash the world's entrepreneurial potential," Kaspar Korjus, the e-residency programme director, said.
British journalist Edward Lucas was the first person to become an e-resident of Estonia. "People may trust a foreign government more than they trust their own government and I think just as we have competing credit cards – we have VISA, Mastercard, American Express and so on – we should have competing providers of identity. This is the way forward and I think Estonia has done a really good job in getting offering on the table first," Lucas explained.
The 10,000th e-resident, Manu Sporny, the CEO of Digital Bazaar, has never been in Estonia, but has followed the e-residency initiative. "I was originally interested in e-residency from a business perspective. I'm the CEO of a digital payments and identity company in the USA and we were looking for ways to establish a business presence in Europe. We had known about Estonia's internationally acclaimed work in digital online identity for some time and thought it was the natural place for an international payments and identity company to pick as its European headquarters," Sporny said.
e-residency should be perceived as an App Store
Different parties involved have taken advantage of opportunities offered by e-residency. For example, Garage48, a few month after e-residency was established, organised the first hackathon dedicated to this option. The focus was on building apps and services using the Estonian open ID platform to benefit both the e-residents and service providers. "Our goal is to draw attention to the fact that all developers and service providers are welcome to develop services to the open digital identity platform. The e-residency platform could in many aspects be compared to the App Store, as it allows to create many services to e-residents. It is very important that the new customer base is recognised by the developers and service providers, who may already offer their services to e-residents," Taavi Kotka, the government CIO and the deputy secretary general of ICT at Ministry of Economic Affairs and Communications, noted. As a result, 130 people from 26 countries participated.
E-residents can get access to different information and services. For example, they can choose the best places to live and work from Teleport.org, invest in startups via Fundwise and lead and trade investments on Funderbeam's worldwide startup marketplace. SignWise's digital authentication and e-signature solutions make it easy for e-residents to transform paper-based business processes into fully digital ones. There is also a business networking platform, eResNetwork, which provides secure and transparent communications for e-residents. Crowd Valley, the leader and pioneer in private securities technology, is developing and extending its offerings.
Estonia also started to collaborate with Nasdaq by facilitating a blockchain-based e-voting service to allow shareholders of companies listed on Nasdaq's Tallinn Stock Exchange, Estonia's only regulated securities market, to vote in shareholder meetings. The e-residency platform vastly improves the ability to authenticate shareholders for the e-voting service, while blockchain technology will allow votes to be quickly and securely recorded, streamlining a proxy voting process that has historically been labour-intensive and fragmented. "On the heels of the successful execution of a blockchain transaction in the US private market, we are pleased to further advance this technology in Estonia," Hans-Ole Jochumsen, the president of Nasdaq, said. "Estonia's robust information society and forward thinking coupled with the agility its size affords, creates a unique opportunity to premiere the e-voting pilot in Estonia. We're excited to see the development of this project over the coming months, and look forward to working closely with the government of Estonia to set a transformative example of the future of governance."
Ready to go further
2017 is going to be an important year in further development of e-residency. e-residents are going to have the opportunity to remotely open bank accounts in Estonia. Up until now, an entrepreneur had to come to Estonia to open a bank account. "We would like to keep up with the times and make opening a bank account simpler and faster, while still ensuring that we maintain the necessary level of security. As technological solutions for remote person identification have been around for quite a while, it is sensible to allow them to be used for opening bank accounts. At this point I would especially like to thank all our private sector partners for their substantial contribution to the agreement on the draft legislation principles," Hanno Pevkur, the Minister of the Interior, asserted.
The amendment to the Money Laundering and Terrorist Financing Prevention Act will allow banks to replace the requirement of an in-person meeting with potential customers with a three-stage person identification process. An information technology solution will be used to interview the person, and the interview will be saved. To identify the person, the document issued in Estonia for digital person identification, the personal identification document issued by a foreign state, and the person identification data entered in the database of personal identification documents will be used.
Additionally, banks will have to further enhance their measures for the prevention of money laundering. The first payment to the opened bank account needs to be made from a credit institution or the branch of a foreign credit institution registered in the Estonian commercial register or in a credit institution which has been registered or has its place of business in a contracting state of the European Economic Area or in a country where requirements equal to those provided for in this act are in force. A more detailed regulation is to be prepared by the Ministry of Finance. Naturally, the bank will retain the right to ask the person to provide an ID if they are applying in-person at a bank branch.
According to Kaspar Korjus, this is an extremely important milestone in the development of the e-residency programme. "The planned amendments will facilitate a business environment in which an individual's intentions are more important than his or her origin or location. The number of people applying for e-residency during the beta phase has already exceeded initial plans; I believe that after the adoption of the changes, we will truly be able to unleash the world's entrepreneurial potential."