Nightingale Health is Nominated for Startup of the Year and Best HealthTech Startup by Nordic Startup Awards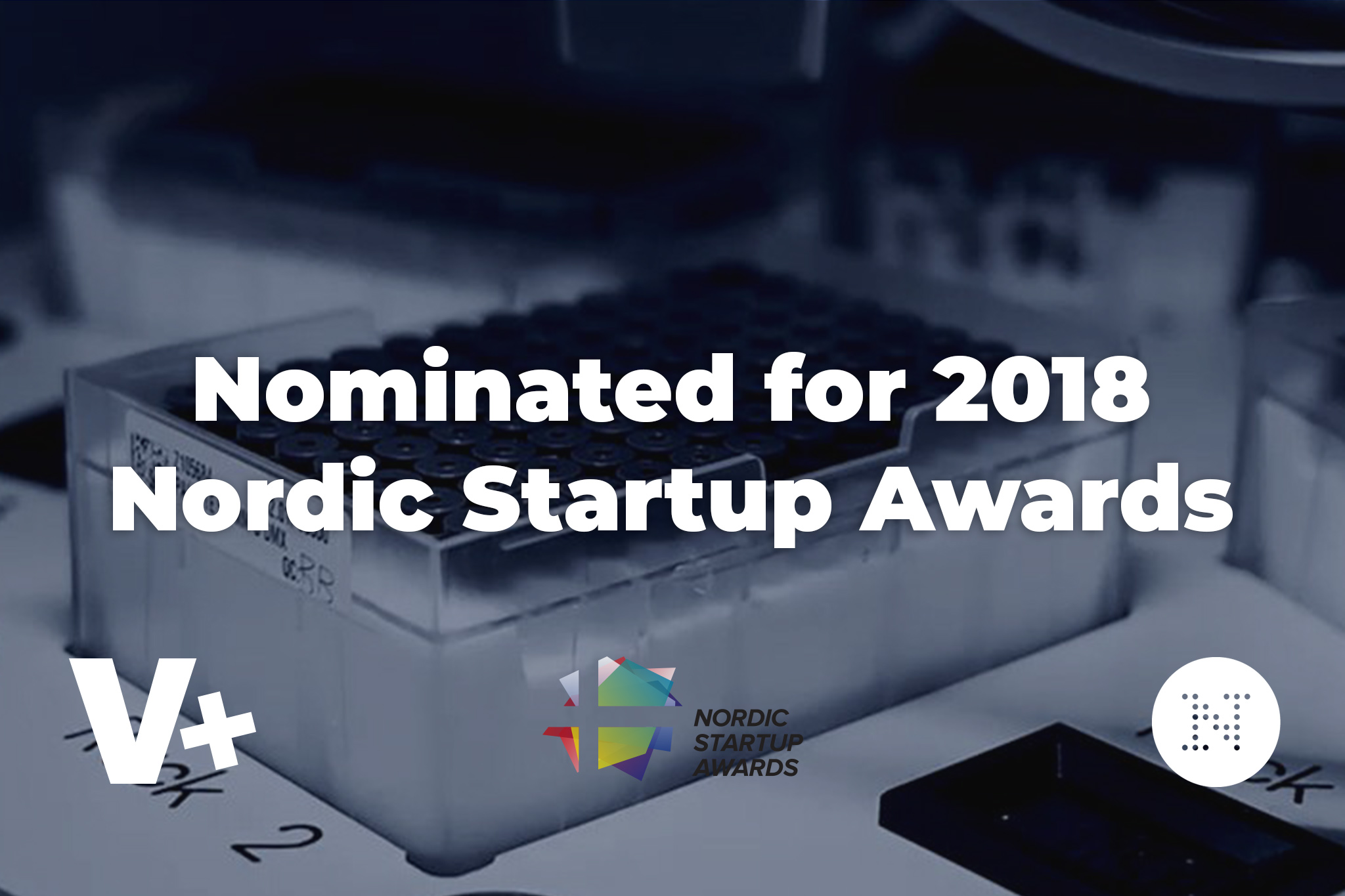 Nightingale Health Enables Preventive Healthcare
Teemu Suna and his company Nightingale Health want to help stop the more than 15.5 million deaths from heart disease each year, by focusing on testing and prevention. Nightingale Health says their screening is low cost and three times more accurate than current clinical tools for detecting early heart disease and diabetes.
When we look at global healthcare today, we are not actually delivering healthcare but rather sick-care. For chronic diseases, the world's number one health problem, there is not a very productive approach to early-prediction of diseases. Medical doctors have limited tools to support patients with high risk, and, until now, we have been implementing global solutions for local problems.  
By combining digital health with genuine biotech innovation there is the potential to provide people with accurate and useful health information.
Instead of treating sickness, Nightingale Health will provide early disease prediction for healthy people, by bringing extensive biological data to routine healthcare. Their approach helps evaluate early risks for a variety of diseases, including diabetes and cardiovascular disease. This brings new tools for medical doctors and motivates individuals for better health outcomes.
On a Mission to Solve the World's Number One Health Problem – Chronic Diseases
The Finland-based analysis technology provides 228 blood biomarkers from a single sample while costing the same as a current cholesterol test.
Unlike currently used clinical technologies our blood testing service is able to measure a large number of biomarkers quickly and cost-effectively. The founder explains. This provides healthcare professionals with better tools to be able to predict and prevent diseases such as cardiovascular disease and diabetes – the world's biggest health challenges.
The company has provided their blood analysis service to academic researchers, being featured in over 150 peer-reviewed publications in various areas of medicine in over 20 countries. They also serve customers in industrial R&D and are carrying out pilot projects of their healthcare service. The next major milestone for the company will be bringing its blood analysis platform to global healthcare providers, starting with the U.S. through a collaboration with PerkinElmer Inc.,  and plans for expansion in Singapore.

Prestigious Awards and Recognition for the Blood Analysis Technology
Nightingale is a member of one the world's biggest health-focused start-up accelerators StartUp Health, and it was also selected as one of the winners of MIT's SOLVE competition, receiving the title official MIT Solver in the Chronic Diseases category in the ceremony hosted at the United Nations HQ. The blood analysis company has been awarded as one of the Most Innovative Biotech SMEs in Europe in 2017 by EuropaBio (The European Association for Bioindustries), and during the ceremony held at the European Parliament, Nightingale's CEO, Teemu Suna, addressed European biotech leaders and EU policy-makers,
It's an honor to receive recognition from EuropaBio's jury panel of biotech experts and be invited to speak at the EU parliament. We believe our blood analysis technology has the potential to make a considerable contribution to society through improving early disease detection in healthcare, particularly in primary care. By allowing patients to take an active role in their own health maintenance, we can switch the focus of health care from treatment to prevention.
The following year, Nightingale has recorded additional acknowledgment as "Health Innovation" of the year by the Health Awards 2018, which is an annual event focused on the future vision of Finnish healthcare. The most recent announcement is the selection of Nightingale's metabolomics technology as the first biomarker omics assay to profile the entire UK biobank collection of 500,000 blood samples, and it has also been selected to profile the entire Finnish National Biobank (THL).
CE Marking for a Rapid Entry to the Clinical Market Across Europe
The Finnish biomedical startup obtained in 2017 the CE marking for its blood biomarker analysis platform. The CE mark enables the clinical use of the analysis service and the analyzed measures of creatinine and glucose in the EU region.
The CE mark verifies the performance, reliability, and repeatability of our blood analysis technology for clinical use according to our quality management system. We expect a rapid entry to the clinical market across Europe. Says Teemu Suna, Nightingale Health's CEO, and co-founder.

See Also
Besides the awards and the industry standards, Nightingale has also received a major support from investors. Combined total funding for the company during the past years aggregates to EUR 25 million, which have been utilised to advance regulatory approval and internationalisation of Nightingale's blood analysis service.

We believe that our technology takes us one step closer to better prevention of chronic diseases. Therefore, we see this as a notable milestone, not only for our company but also for preventive medicine.
They are enabling better chances for becoming a brand in the blood testing market, which is likely to grow rapidly by 2020 due to the ageing population and the increased burden of chronic diseases. In this market, Nightingale's main competition is posed by traditional technologies, such as conventionally used cholesterol tests, and although there is a number of other technologies in the market that can measure large numbers of biomarkers, the team believes that none of them can match Nightingale's speed, low cost, and scalability.
Their future plans include expansion to other countries and continents with a focus on establishing local laboratories.
In new markets, Nightingale starts with its strengths – medical research. Our ultimate target, however, is to enter the clinical market globally, which represents a major business opportunity.
---
The content deck above has been created by Valuer.ai. The Danish company is a partner of Nordic Startup Awards and operates to facilitate the cooperation between startups and corporations.