Nordic VR: A dive into the Finnish VR ecosystem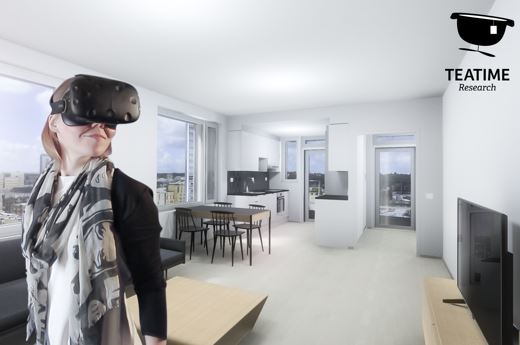 Augmented Reality (AR) has been around for a long time but is now gathering momentum as smartphone processing power and internet connectivity speeds have increased whilst consumption costs have declined. Major mobile handset manufacturers support Apps with AR functionality and future experiences will be embedded in handsets and available 'out of the box'.
In addition to Apple and their ARKit,  Facebook announced AR Studio last April in their drive to become the go-to AR platform and Google now pushes ARCore. On the mobile device side, the recently launched Asus ZenFone utilizes Google's Tango AR technology.
There were many interesting and business ready solutions showcased in May at Arctic15. The third and final day, branded X-Reality Day, focused on Augmented Reality (AR) and Virtual Reality (VR) technology. Three Finnish companies initially caught my attention. Now with the latest Apple news courtesy of Bloomberg Technology highlighting the future importance of AR, it was time to share some local insight!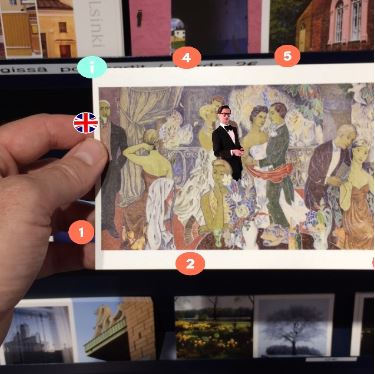 Bringing new elements to reality
First up, Arilyn a Finnish company and same name free App that provides funky AR solutions. Their demo earlier this year was a huge success in the Slush Japan event. Using an original Marimekko wall paper print as a backdrop they created actions through the App which brought to life the animal creatures in the print and enabled visitors to step into that world and take a photo. A smart approach to leverage the premium Finnish design brand – linking their physical world to digital. Another of Arilyn's AR solutions can be found in Helsinki Art Museum where characters are superimposed as a viewable layer via the Arilyn App, offering a more personal guide and explaining the thinking behind the huge Tove Jansson canvas (she of Moomin fame). This gives us a taste of future educational applications and how to make learning truly fun and inspiring.
Going for Growth
Founded just three years ago by co-founders Otto Laurila, Otso Kähönen and Emmi Jouslehto, the current team of fifteen are driving forward with new customer solutions. Toni Marttila Sales Director who joined the team almost two years ago is leveraging his strong background in media, digital marketing and sales to establish Arilyn in new international markets with specific focus on the US, based out of New York. Arilyn collaborates with several major global brands and have customers in fifteen countries, covering several languages.
With their first product launch in 2015 they have focused continuously on AR solutions but in parallel are constantly evaluating new ideas to solve customer challenges. Interacting with various hardware objects is likely to be a future growth area for solutions.
Virtual storytelling
Big brands are bringing AR into their portfolio of marketing campaigns in order to engage more with their customers. Out of home (OOH) media experiences are becoming more sophisticated as consumers enjoy the new experiences. Last year Arilyn delivered the popular poster based experience promoting "Horror Week" at Helsinki's largest amusement park Linnanmäki. That was in collaboration with advertising giant JC Decaux who themselves are steeped in a long history of advertising but now hold a diverse portfolio of applications including citybikes.
Ease of use
Whilst Arilyn has developed their own Arilyn Manager Software through which partners can manage content, there remains the possibility to integrate Arilyn seamlessly into customer systems – big brand platforms have already well developed fan base and often their own apps.
As for gaining traction, Arilyn App is free, easy to download and use. Just open it up and it scans the environment to find key elements of pattern which then creates an action. It's impressive and educational.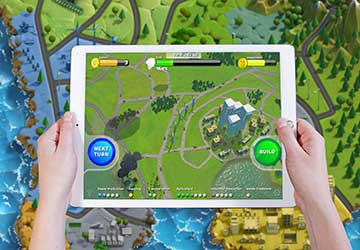 Is it real or is it FAKE?
Next up is FAKE – the creative studio based in Helsinki and specialized in image design, animation and effects for visual communications. What probably helps them stand-out in a competitive market is the fact that many small companies and startups in the field are tech led, fewer are content led.
Their portfolio includes a colourful educational board game sponsored by Neste energy company and focused on the energy business. The game is already distributed to several schools around the world. The physical board and pieces interact with an App on an iPad or tablet which animates the boards' physical pieces by recognising a tag image (similar to a QR code) and supplementing additional information on the tablet screen. A straightforward overview of topics related to VR in schools can be found in this article.
The games' intention is for players to understand the environmental implications of using different energy sources whilst controlling negative impacts and CO2 emissions. They earn or lose 'tokens' according to the decisions made. Like most devices these days there is possibility to connect to a larger screen, especially important in a classroom setting. Another great tool for learning.
Nicole Cham, Sales Development Director highlighted the focus to 'create the element of enjoyment' and then apply the relevant technology based on Fake's extensive experience of creating rich user experiences through high quality storytelling. Their iterative development process in collaboration with customers uses visual storyboards which directs them to the solution which best tells the required story.
FAKE provided the digital content for Outotech World a cutting edge showcase environment enabling Outotech brand emersion and education for visitors to this mining and material processing company.
FAKE have several years and major Finnish brand customer experience creating Virtual Reality (VR) and AR solutions. They are a popular 'go-to´ studio for the larger digital agencies looking for specialised content.
Their recent collaboration with Miltton Creative for OP Financial Group, created a road safety campaign viewed from different perspectives – child crossing the road and driver of a car. The VR solution also needed to be straightforward enough to transport in roadshow mode with the ability to replay efficiently with limited staff intervention. One key aspect was the short introduction which allowed users to get a quick 'how to guide' before starting the immersion.
FAKE see a big future in communications, healthcare, education, product design and tourism markets in which VR solutions can drive deeper engagement, much more than traditional passive film and video media. Participation equals better and more memorable learning opportunity.
Their expansion outside Finland is supported by Reaktor (who hold part ownership) who can bring in new opportunities through their  presence in several key international markets.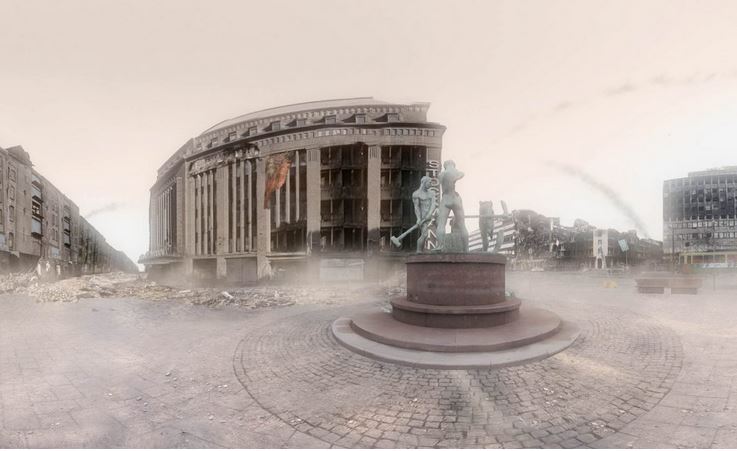 Time for Tea?
Teatime Research created a virtual reality sales solution for SRV building corporation last year which provided potential clients with a realistic immersion into the new apartment complex REDI still being built in Helsinki, a virtual viewing before committing to purchase. Real-world views were blended with realistic computer generated interiors allowing the user to adjust material colour finishes in the kitchen and bathroom.
Collaboration with SRV is ongoing with the VR solutions for apartments proving an efficient sales tool. A limited amount of space is required for the 'pop-up' style VR experience, with minimal training and maintenance required by the sales assistants.
Teatime Research had previously presented at the Helsinki Arctic 15 Media Honeypot event with their educational VR experience, the 'Aleppo-Helsinki Project' developed together with YLE (Finnish Broadcasting Company). That  showcased the power of immersive VR and its future potential in journalism and storytelling in general by simulating Helsinki in a war zone.
Teatimes' six co-founders including Tommi Teronen got together two years ago with the company specifically focused on creating VR solutions. Now with nine employees, they hold an impressive range of in-house skills including sound engineering, film producing, coding and gaming. Add to these artists, an architect and a scientist to boot.
Serious business
Whilst the company are heavily focused on business solutions, data visualization and future medical imaging, their experience from having conducted thousands of demonstrations in order to educate customers and consumers about the benefits of VR, provides a constant reminder to keep things simple. Most people have still not experienced VR in any way and Teatime highlight surprising and unexpected results from elderly users who generally have no perceived ideas about the technology and cope well with the experience.
They see enhanced future solutions which will incorporate non visual senses such as haptic (touch), smell and audio to push the boundaries and create  truly immersive experiences.
Their VR is being used in the fine tuning of library design looking into aspects such as people flow and shelf locations in the coming Helsinki City Library. This human-centered design approach giving future employees a virtual preview gives better insight into the space and its capabilities at a time when it's still possible to make changes. Add to this the various details such as the changing light throughout the day, helps place key objects such as screens in optimal places.
So using VR in this case is a great example of using the technology to prevent poor design choices. Participatory design is an important feature of this development and the virtual solution also allows advanced collaboration like leaving notes within the virtual space for others to view or listen to.
Teatime has a growing number of collaborations under their belt and core team member Aleksis Karme is also a Board Member in the Finnish Virtual Reality Association (FIVR) which maintains a helpful list of Finnish companies working in the field. The spirit of collaboration is strong in Finland and these three companies are merely the tip of the iceberg showing some of the potential of the local community.
Save
Save
Save