Are robots displacing humans in finance? It's not that simple
A common claim that comes at the crossroads of technology and finance is that eventually most people will be replaced by machines.  It's not a matter of "if", but "when".  But is it that simple?
By Andrew Woodman
Inevitably, the topic of robots vs humans came up during a panel discussion in an event hosted by the Hong Kong Computer Society, titled "Fintech: Disruptive or Complementary?".  When asked if robots would displace humans, Milkaal Abdulla, Co-founder & CEO, 8 Securities, said he didn't think humans will be replaced, the idea that companies can continue to hold onto human advisors, with the view that they will be the sole means of interaction with their client, is misplaced.
"The truth is somewhere in between.  My view is that if you have 100 traditional advisors today, the question is how many will you have in 5 years from now, when digital represents 80% of your interactions with your customers? You are going to naturally reduce staff."
This sentiment was echoed by Ira Dhalawong, executive director and digital lead with EY's financial services advisory in Hong Kong.  He said that for the foreseeable future, robo-advisors will allow both incumbents and emerging players to use a "dual model" that combines human advisors with artificial intelligence to increase productivity.  "The fact that we see technology on a day-by-day basis doesn't mean we are all out of a job.  Technology is always disruptive, but it is a always a matter of how we incorporate technology in our day-today-practice," he said.
Robot advisors a drawback for tech startups
On the flipside, 8 Securities Abdulla believes that a lack of human advisors can also be a drawback for technology startups, explaining:
See Also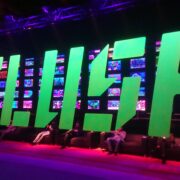 "We don't have advisors, we are 100% a technology, it's an app, and that's a big disadvantage.  If we had advisors there is no doubt in my mind we would be generating more revenue.  At the other end of the spectrum, I would argue that a bank doesn't have the greatest technology or greatest user experience.  The best balance is somewhere in the middle."
This article was originally posted on Nexchange.