Travable is Nominated for Best Bootstrapped Startup/Best Social Impact Startup by Nordic Startup Awards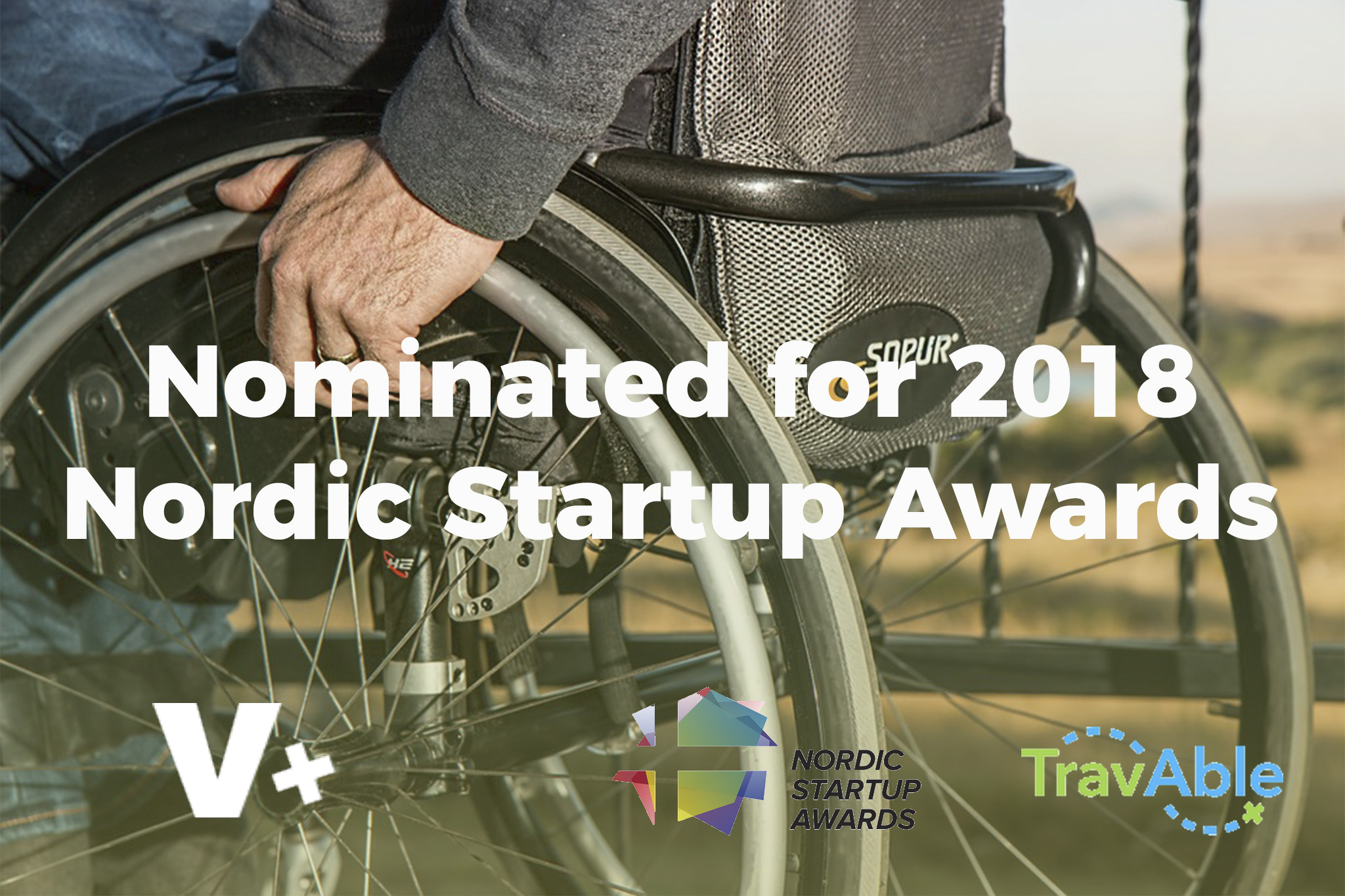 People with Disabilities Are Missing out Places and Events Because of Lack of Info
Disabled people who travel might find themselves in an uncharted area full of obstacles and miss places worth visiting just because these locations lack information about accessibility. Now, Travable, a mobile application from an Icelandic startup with the same name is looking to change that. Designed by occupational therapist Ósk Sigurðardóttir and software engineer Hannes Pétursson, the application is providing information about the accessibility of places and their services.
The startup received grants worth over €170.000 from Icelandic Technology Development Fund – Rannis along with €8.000 prize as a winner of 2018 Stökkpallurinn competition organized by Startup Iceland and Vodafone.
It has also attracted the attention at this year's Nordic Startup Awards where it was shortlisted in two categories and was Iceland's representative at the international competition for social entrepreneurs – JCI Social Entrepreneurship Challenge 2017, held in Amsterdam, winning 3rd place.
According to company co-founder and CEO, Ósk Sigurðardóttir "The main goal of social entrepreneurs like us is primarily to solve problems that the public sector or companies have not been able or interested to solve. Profit is not what drives the company, though it is clear that our goal is for the company to be sustainable and profitable".
Travable Is About Opportunities Not Barriers
Travable is a virtual guide for people who are unable to move freely due to physical disabilities. With the use of the application, they or their personal escorts can plan visits to locations fitted for disabled persons.
The application is free to download and can be used by everyone, not just by impaired persons and those who accompany them. Users can rate the accessibility options of certain locations and leave a comment. Every person, impaired or not, who has the app on his mobile phone can make a contribution by providing helpful accessibility information about the place he is visiting.
In any case, Travable is not about barriers, it is about opportunities and this is why the user profile has accessibility filters like ramps, parking space or elevator which when selected show their availability at particular locations. In this way, the mob app gives a positive outlook to the prospect of people in need.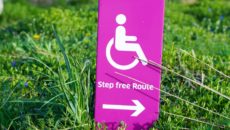 Although Travable has market plans for all Nordic countries, for now, is providing accessibility and service information only for locations in Iceland. Youth center Hitt Húsið from Reykjavík is a partner of Travable and helps map places in the city with good accessibility. The city of Reykjavik is also a partner.
The Information Provided by This Application Can Be of Value for up to Six Million People in the Nordics Alone
Data suggest that around 750.000 people in the Nordic countries use wheelchairs who along with their family members, friends, and personal assistants make up six million potential users of the application. Also, it is estimated that 13 to 21% of the global population suffers from some kind of disability and the number of older persons is rising. In fact, according to data from the UN the population aged 60 or above is the fastest growing age group with 962 million people in 2017. At the same time, the number of persons aged 80 or over was 137 million, with 27% of them living in Europe.
Travable has hired a programmer with a disability who has the first-hand experience of the market and is counting on the cooperation with NGO's of disabled persons for further improvements.  The adjustable personal profile of the application is one of the advantages it has over its competitors.
---
Valuer.ai helps large corporations to find the best startup with the newest innovation and technology. It can light up your innovation capabilities to the highest level.