4 reasons why big corporations should join forces with a startup
Although there has been much discussion in Norway about cooperation between large corporations and small startups, or "small-big" cooperation, there has been little action taken, and few success stories.
This week, BI Norwegian Business School and EdTech Foundry are kicking off their cooperation, and hoping to encourage others to do the same.
The collaboration between BI Norwegian Business School and Norwegian startup EdTech Foundry is aimed at solving challenges in higher education. The deal is simple: co-locate, give the startup some initial capital, access to all needs, students, and lecturers and dedicate internal resources to the project. EdTech Foundry are responsible for building and scaling and have the product rights. An important factor is that the product must have a global focus. It is by no means a consultancy project.
Traditional education methods discourage IT skills
How we teach and learn in higher education has not been changed for over 100 years. We still push knowledge and treat the students as passive recipients. Student engagement in available IT-systems are low. EdTEch Foundry believes students should be active learners, learn skills, and use IT solutions to be involved in discussions.
BI Norwegian Business School, the biggest business school in Norway with about 25.000 students, wants to be in forefront of these changes. In the study BI2020, BI analyzed the need for technological solutions to be a leading provider of education in 2020. The main problem turned out not to be the needs itself, its rather that there is no software available that can solve them.
A goal to build the most engaging learning platform in the world
Today, EdTEch Foundry is a  few months away from launching their closed pilot project, and will invite in some selected universities for the next round of testing starting January 2016, with the hope of expanding and becoming the world's preferred learning platform for higher education. They are currently looking to raise €0.5 million to scale to the next level.
Why "small-big" cooperation
There are plenty of reasons why startups and big corporations should work together. Below are 5 of the most important reasons:
1) Big corporations can experiment outside their core business
The big company has an existing business model, brand, and reputation that need to be upheld. The risk is simply too big to do the testing, failing, and learning needed to create innovative products and services. But the next big source of revenue is most likely outside their current core business. Working with startups means big companies can test new concepts and business models, related to their core activities, with minimized risk.
2) Startups can act fast
When testing a new concept, quick decision time is a key factor. Large organization are, and should not be, structured to act in the same way as a startup. Having a startup literally in-house gives a corporation access to the knowledge gained from fast iterations of product and service testing without having to challenge or change any of the internal structures.
3) Startups can challenge the status quo
If you want to be at the forefront of innovation, you need to challenge status quo. Large organization have to balance risk and safety with innovation and optimizing daily operations. A startup, on the other hand, can fully focus on challenging the status quo.  For a corporation, working with a startup gives invaluable insight about future business possibilities; for a startup, working with a large corporation provides invaluable understanding of the market.
See Also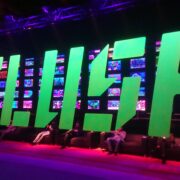 However, for this to succeed, both parties have to dedicate fully to cooperating. Startups must work full-time on the project, and the large corporation must dedicate resources that can be used elsewhere. A "small-big" cooperation should not be about a corporation having bragging rights for their innovation initiatives. It must be about creating real impact.
4) Team up with talents with a shared vision
The most likely innovators are seldom attracted to working for large corporations. The best chance for a large corporation to get top innovation talent is to join forces with an exciting startup. That gives access to fully motivated entrepreneurs, but with minimized risk and a steep learning curve.  But regardless of the project being developed, it is absolutely critical that both partners share the same vision. They will most likely disagree quite a lot along the way, and having a shared vision keeps the discussion on the right track.
By extension, startups must make sure they pick the right partners to develop products with. Startups do not want a bureaucracy and should never compromise on the right to move quickly and freely.  In fact, these two factors are what make startups good innovation partners.
To see more about how EdTech Foundry works with BI, visit the Learning Lab in Oslo – they always have time for cozy networking over coffee!