An Overview of the Nordic iGaming Market in 2021
Home to the first Bitcoin lottery and other blockchain-powered online games, the Northern European region is no stranger to the iGaming industry. In recent years, the Nordic countries have become some of the most successful in the entire European gaming industry. So, let's take a closer look at the Nordic iGaming market today and how it might fare in the coming years.
Sweden is leading the game
There's no doubt that Sweden is leading the charge when it comes to browser or mobile-based online gaming. Home to companies such as LeoVegas, Kindred Group, and Betsson, Sweden's large casino operators, payment providers, and suppliers enjoyed massive growth over recent years. At the same time, regulatory actions by the Swedish Gambling Authority, Spelinspektionen, have created a less-than-ideal market for operators. One result of this is that the aforementioned companies have all decreased in value – although not enough to threaten Sweden's place at the top of the heap. Meanwhile, Swedish company Evolution Gaming has managed to escape these effects by making their games available to several markets, accounting for the company's increased value in the stock market.
Finland and Denmark are not far behind
Following in the footsteps of the Swedes are the Finnish and the Danish. On average, Finland's iGaming industry nets €2 billion per year, much of which goes to paying taxes, which has led to looser gaming regulations. 'No-account' casinos and other innovative online gaming platforms have also been popular in Finland, which has further driven the market forward. In Denmark, a combination of online casinos and sports betting makes up the over €600 million-iGaming industry, with growth being pushed by the embrace of mobile betting. And in all of these Nordic countries, regulatory iGaming authorities are getting more and more involved.
The European iGaming market is embracing regulation and expansion
Despite how regulatory boards are limiting the actions of these big players, some argue that it's the ideal way for the iGaming industry to move forward. "I think the keyword for successful regulations is predictability where all stakeholders know what to expect and can plan accordingly and this creates sustainability," explained Jesper Karrbrink of Danish iGaming brands CEGO and Spillnu.dk. "I think this is what has made Denmark such a successful gaming market." Karrbrink is not alone in affirming the benefits of regulatory control.
See Also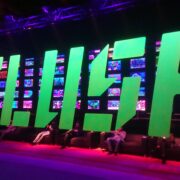 "Regulation makes things more complicated for us and for the operators too but I believe it is for the better of the industry… Affiliates need to play their part by publishing impartial and trustworthy (reviews) and remind visitors to play for fun and nothing else," said Yohan Leon from Kensho Media, an affiliate marketing company that saw success in the Spanish and Italian iGaming markets in recent years. Now eyeing expansion towards the Latin American market precisely because of increasing regulation in the area, Leon and his team see increasing regulation more as a stepping stone rather than a barrier to growth and expansion.
"I would like to see operators being more responsible by doing more affordability checks on their clients and incentivise less with bonuses and promotions. I think the whole ecosystem needs to work in this direction to preserve its sustainability and to avoid being impacted by even stricter regulations in the near future."
As Nordic iGaming stocks continue to be highly competitive despite recent downturns, embracing regulation can only further solidify the Nordic countries' hold on the European iGaming industry, as well as enable expansion outside of Europe. In the future, this attitude could be shared by the entire Nordic iGaming market. And with expansion being eyed by both web casino operators and affiliate companies, things are looking extremely bright for the market this year.