London's Balderton Capital partners with Stockholm's SUP46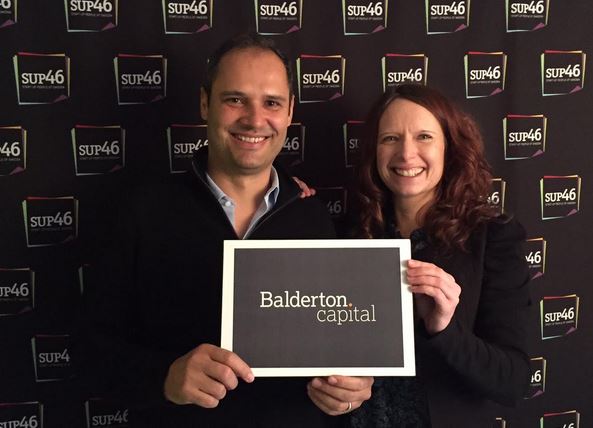 Balderton Capital, located in London, has just become an International Investor Member at Stockholm's startup central, SUP46.
Since 2000, Balderton has invested in over 100 companies, mostly located within Europe. Having already invested in 11 startups within the Nordic region, the partnership with SUP46 will bring greater access to the Nordic startup scene.
Nordic countries offer an alternative working culture
Sam Myers, a principal at Balderton Capital, explained:
"The Nordic countries have a very educated population and incredibly fast internet. Due to this combination they have become a very interesting source of companies on the startup scene. The Nordic countries are a good place to work, and offer an alternative to the working culture in London, San Francisco, or Berlin. Work hours and demands on the individual are much less in the whole of the Nordic countries compared to other parts of the world."
Sweden in focus
Swedish startups will be the main focus for the new partnership, as the ecosystem is more developed.  "Sweden is about 2-3 years ahead of other Nordic countries. It is well equipped and this tends to builds on itself," Sam explains.   He also adds that due to a combination of good universities and available capital, the startup scene in Sweden will likely remain ahead of its Nordic neighbors.
Balderton also plans to host workshops at Sup46 as part of being more involved in the Swedish startup scene.
Balderton does not have a focus industry for startups they invest in, and are looking for the next great company, regardless of what sector it lies in.
"Balderton's approach," describes Sam, "is founder-based. There's no particular theme or sector that Balderton follows more than others. It is more about finding great entrepreneurs. Great companies are coming from everywhere, and so it is important to keep a look out".
Being an underdog is an asset

As for his thoughts on why so many great tech companies happen to come out of the Nordics, Sam feels the low profile of this region is actually an asset. "People don't expect it. For example, people in the U.S. don't look at a Nordic company as a threat. This allows these companies within the Nordic region to grow to a bigger scale."
Sam also says that being situated in London, Balderton lies at a unique intersection between American optimism and European discipline, allowing for a balanced viewpoint that allows them to see opportunities in unlikely places.