Too drunk to keep track of your stuff at Roskilde Festival? Crowdeyes "lost and found" app is here to help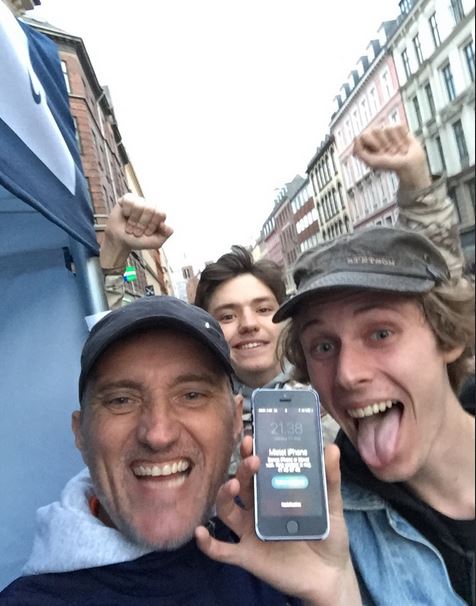 CrowdEyes is a twist on the format of traditional dating apps to help people who lose or forget their things at this year's Roskilde Festival. With a festival area equivalent to 350 football pitches, the analogy of "finding a needle in a haystack" is apt if you misplace something by accident.
"If you find a lost thing and would like to do a good deed by getting it back to the owner, you  usually can't do anything except deliver it to the 'lost office'. We want to make it easier to do a good deed with our app, "says René Bang Hansen, CMO in CrowdEyes.
In practice, the app creates contacts between people who have lost and people who have found items.  A collaboration with Lost & Found at this year's Roskilde Festival will help promote the app at the festival so guests are aware of the possibilities to help one another out.
Alcohol causes things to disappear
The CrowdEyes app allows users to search for clothes, purses, mobile phones, and even a best friend – or to create an ad if you find something that has been misplaced. Based on a description of the item and where and when it is found, the app matches the losers with the finders. When there is a match, the two parties can chat and agree on how the exchange will take place.
"Roskilde is a good test case because there is a high concentration of people, and when the alcohol flows, there are many people who lose their things. This allows us to test if the system works – and to get some downloads," says René Bang Hansen.
"If the Lost & Found [at Roskilde] has not received a lost item, they can help those who like to create an ad in our app. At the same time, in Lost & Found, they can see the public list of wanted things, and they can use that to find and contact the owners of the items that have been filed but have not yet been picked up, "explains René Bang Hansen.
Last test case before investment round
CrowdEyes has stress tested their solution at the recent Distortion festival in Copenhagen. While the person-to-person section must be free, the next step will be a Pro version that they will sell to companies and institutions that handle many lost objects – such as theme parks, theaters or schools.
"We hope we can get a capital injection after we've run this case so we can get started with the pro version of our app," says René Bang Hansen, adding that they are already in dialogue with investors.
The CrowdEys app can be downloaded to Android and iOS, and is available in Danish, English and Spanish.