Finland's Neverthink believes in distraction on demand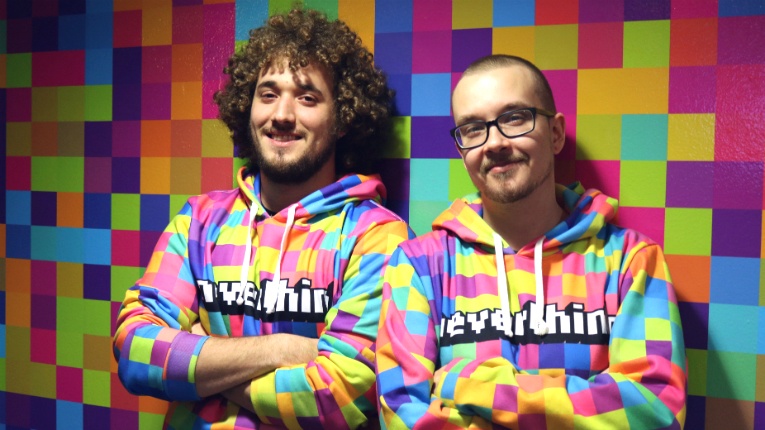 While content might be king, the choice not to choose it yourself has proven to be just as popular. For the founders of Neverthink, the need for a background companion has turned a simple idea into a global success.
By Elisa Häggström
In an era of video on demand, where favorite series and movies are never more than a few clicks away, Finnish startup Neverthink thinks the App Store has a gap for a completely opposite type of service. Instead of focusing on content,  believes in the power of the experience itself.
"If you want to watch a specific video you go to YouTube, and if you want to watch movies you go to HBO or Netflix," Aviv Junno, CEO of the company, explains, "but if you just want instant hands-free entertainment while eating, while doing exercise or just chilling – then you go to Neverthink."
The idea is simple: a library of channels offering an auto play of videos that can be switched on or off – no skip buttons involved. Does it sound familiar?
Yes, what Junno and co-founder Claus Nurro created, without realizing it at the time, was actually a new type of linear TV.
Polishing that lean back TV experience
The content of the TV channels is not chosen based on algorithms but by a team of curators that together watch 3 500 videos every day. Every channel has a specific person behind it that is passionate about certain content in particular.
"In a way, it gives you the option to see the Internet through someone else's eyes," says Junno. "You get to discover a lot of things that you would otherwise never see."
Neverthink's mission is not to replace original TV content, but to bring the TV experience to the viewing of online videos and make it available on all your screens.
From pet project to global launch
In the beginning, Neverthink was, and in some ways still is, just a fun project between two friends. About a year ago, Junno realized he missed the experience of coming home and switching on the TV as a way to clear the mind after a long day.
"I met up with Claus and told him that wouldn't it be cool if it were possible to watch YouTube and Reddit like watching TV," Junno remembers.
The idea quickly took root and the first product was created in the summer of 2016. Back then, the mobile app was basically just an auto play feed of videos. It never occurred to Junno that they had a potential company on their hands.
Nevertheless, soon it was number one on Product Hunt and Reaktor had fallen in love with the idea, investing 100 000 euros in it. The business was born.
Only months later, the startup closed a 1.4 million-US dollar round led by venture capital firm NorthZone and SuperHero Capital, which saw the the company valued at 10 million US dollars. Then, in October 2017, the app was launched globally on iOS and Apple TV, which saw it explode on the market.
"Two weeks in we already had 2.5 million video views and users from over 194 countries," Junno enthuses.
Big plans for the future
Today, Neverthink has been featured on top of the App Store's front page in every major market and the rapidly growing company plans to open an office in the US. But first, it is all about perfecting the product.
"We are doing a really big update, which is going to be almost a totally new Neverthink, upgraded on every level – visually, experience, everything," Junno says.
Some of the biggest changes, coming out during the first quarter of 2018, will be the addition of Chromecast and making the app compatible with different screens. The upgrade also means that the channels will be updated in real time instead of every 24 hours.
As the company continues to get requests from interested brands and partners it can already see how the product could be monetised. With the likes of sponsored channels potentially in the pipeline, it is setting the bar high for the future.
"The vision is to sit on every platform next to Netflix, Twitch and HBO," Junno says. "Since Spotify makes Sweden known for music, I want Neverthink to make Finland known for videos."
This article was originally posted on Good News Finland.