Lessons from London fintech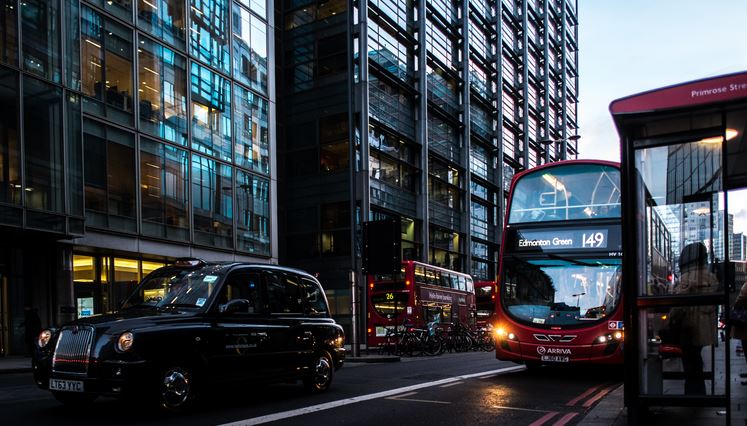 As London continues to gain dominance as the undisputed fintech capital of Europe, we look at some of the contributing factors for this success and what lessons aspiring fintech cities can learn from their example.
The UK fintech sector accounted for more than £6.6 billion in revenue in 2015 and attracted over £520 million in investment over the same period. The current size of the sector is more than £20 billion employing more than 61,000 people, roughly 5% of the total financial services workforce, according to recent report conducted by Ernest & Young.
Unsurprisingly, given the obvious economic and social benefits, other cities are seriously looking at how they can replicate some of this success for themselves.
As the founder of Cocoa Invest, a fintech firm based in Copenhagen, having started my career on the London banking scene, I often get asked about my experiences and views on how cities might become more competitive within this sector. The answer is inevitably more complex than a simple five-point plan and definitely greater in scope than can be covered in a single article. However based on my experiences I offer what is in my view the main contributing factors that either support, or if not addressed, hinder a fintech start-up community.
Developed infrastructure
The starting point for attracting new fintech companies is the provision of the basic fundamentals required to operate. London is highly connected with transport links and the sophisticated technological infrastructure to support the operations of technology-based businesses.
The city also benefits from a vibrant and established start-up community. This has created regional areas within the city, many rejuvenated from less desirable districts, that the community gravitates towards such as Old Street and Shoreditch, fondly referred to as "Silicon Roundabout". The result of being concentrated in certain areas means companies wishing to offer services or interact with one another can better concentrate their efforts, offer higher levels of service and gain economies of scale.
Access to talent
An essential ingredient for any startup is to establish and grow is access to the best minds to make this happen. Fintechs will be attracted to where they can easily recruit the staff needed to build their solutions. Likewise, those wishing to enter the industry or continue their career as part of it, are drawn to the same cities.
Much of the new breed of fintech pioneers have previously worked in the traditional banking and technology organizations operating in or around London, and more recently graduates from the top business and technology schools have been drawn to the industry. The collaborative nature of fintechs and their need to draw upon specialist skills and knowledge further strengthens their relationships to both these worlds.
Government support and a cooperative regulator
Even the most well funded fintechs armed with the sharpest minds need policy that supports their presence. London was very early to understand the huge opportunity that a fintech hub could represent and adapted policy to become a more accommodating environment as a consequence.
Regulators are often an easy target for criticism and are undoubtedly in a difficult position beyond their comfort zone when faced with assessing and regulating these new operating models. Given the default risk averse nature of regulators, especially against the backdrop of a recent global financial crisis, it is without a doubt that few would desire to evolve the established regulatory frameworks without underlying political pressure. The outcome is the UK regulator has evolved and emerged to successfully develop new frameworks that seek better engagement and work with fintechs and not as a potential hindrance.
Taking this one step further, new initiatives have been established such as Project Innovate, designed to support authorization of innovative businesses. A key proposal of such is the development of a "Regulatory Sandbox" which enables businesses to test out new products and services in an environment that is exempt from standard regulations.
The previously mentioned study conducted by Ernest & Young observes that the regulatory environment is "the primary strength of the UK", adding:
See Also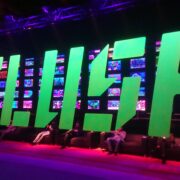 "The UK has the strongest FinTech policy environment, with a supportive, progressive  regulatory regime and market-leading government and tax-related programmes…its regulatory regime leads [the world] for its simplicity, transparency and industry-led approach."
Accelerators and co-working spaces
London has been highly successful in creating various fintech incubators that allow start-up ideas to grow into viable businesses in the shortest time and with the appropriate support. The city of London has in excess of 36 accelerators and nationally there are over 60. These organizations help early-stage companies grow in various ways including the provision of finance and investment, mentoring and access to new customers and markets.
Access to risk capital funding and exits
Even with all the advantages enjoyed by fintech start-ups in London one area that the city does not excel in is financing. Fintech start-up investing is risky and complex to evaluate and value. Only a few firms have the skills and experience to provide angel or venture capital funding in this area and much of the funding ends up coming from the U.S.
Another area of reported weakness concerns effective exit opportunities. While the UK has had plenty of technology IPOs few have been fintechs. However, we are seeing a growing interest from the traditional banking sector some opting to take minority stakes in the businesses that could serve as future competitors. A good example of this is Nutmeg, an online wealth manager that saw investments from the likes of Schroders, an established two hundred year old asset manager.