Stockholm based startup Klue to launch a smartphone app in May
Peer-to-Peer Marketplaces are currently a booming business, thanks to the rise of the internet and high interest in collaborative economy. People are increasingly sharing and swapping what they have to meet their needs through other individuals on online marketplaces. Klue aims to reap the dividends of the sharing economy.
Thus, the rise of the multibillion dollar industry with several American companies such as eBay AirBnB. Swedish company Blocket is another major player.  Now another Swedish company is seeking to reap dividends in the burgeoning sharing economy.  Inspired by mobile revolution and the sharing economy, Johan Engström and Erwan Lemonnier have developed an app to tap into the growing business of collaborative consumption, brilliantly combining the auction house-like services with the peer-to-peer marketplaces.
Klue is a smartphone app that connects sellers with freelance valuation experts who according to the company's website, "help you identify and evaluate your objects, boost your trust towards buyers as well as support you in finding the best reseller."
The company founded in September 2015, when Johan Engström and Erwan Lemonier, who met in August the same year decided to pursue their entrepreneurship dream – to build a company of their own from the ground up. With several years of experience in the auction world, including a stint as the Chief Operating Officer for Bukowskis Market, the leading online auction house ("bricks and clicks") in Sweden, Johan Engström sort to have a clean break from the routine, together with Erwan Lemonier, a veteran developer at Trustly and Spotify, they took the plunge into the ownership world, and it is often said, the rest is history. The company plans to launch in May 2016.
How the Klue app works
Once the app has been downloaded on the smartphone, the seller takes photos of the objects, adds a short description, then uploads them into the app. Klue assigns the seller a specialist based on the item of sale category and within 48 hours the seller gets certification which allows the seller to upload directly to any of the numerous peer-to-peer market places such as ebay, Blocket, and so on.
According to Johan Engström, who doubles as the CEO and co-founder, Klue specialists range from antique shop owners, to former auction house employees to collectors but the company welcomes anybody qualified so long as they will be thoroughly vetted by Klue.
Getting a leg up on the competition

"Many choose to use peer-to-peer market places instead (Ebay, Blocket.se etc) due to their massive reach and almost non-existent selling fees compared to auction houses. Here  you conveniently keep the item in your home while selling and avoid long waiting times" Says Johan. By avoiding shipping costs, waiting costs, storage costs and so on, the app helps its clientele to retain 30-50 per cent of the proceeds.  Furthermore, the concept is not limited by geographical location, so any expert around the world, say in Tokyo or Sidney can test a seller's item in Stockholm Sweden.
See Also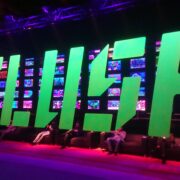 "We are launching and testing in Sweden but we will widen our expert network and offering to other European countries soon," says Johan. Klue expansion targets includes the  UK, France and Germany before venturing into more demanding but big markets of the US, Russia and China.
Being inspired by other entrepreneurs
John finds role models in other entrepreneurs.  When asked who inspires him, he says:
"Every person who decides to take a risk by starting a company. Sometimes I think you should just go for it without thinking too much since the real opportunity usually only comes from testing your ideas".