Livit: in international companies, your team is like a family
The "tech startup ecosystem" Livit, which operates internationally,  focuses strongly on international talent. Why? To get the best educated employees, gain local insights on specific countries, be able to communicate fluently with international customers – and have the most dedicated employees.
Livit has a combined 100 employees in 5 offices worldwide; Bandung in Indonesia, Copenhagen, Zurich, Switzerland, Ukraine and Bali.  Through Livit, startup are provided with resources, specialists, and business knowledge, and support in administration and recruitment.
"We have deliberately chosen to bring diversity into our culture in the offices. Therefore, we always recruit internationally. We believe that it is the best way to get the most qualified workforce, and so we always get the best candidates "says Managing Director of Livit, Kristina Viderø.
"We're looking for the best talent –  not for a particular ethnicity, gender or age. "
The founder of Livit, Michael Bodekær, previously developed a tech hub in Bali, and it is here that he developed his global perspective.
International recruitment attracts dedicated employees
Kristina Viderø says that when recruiting talent abroad, Livit often finds people who are very passionate and prepared to pursue their dreams.  In addition, the system also allows employees a lot of autonomy over their career paths, which attracts very dedicated employees.
"With us you can decide your work area.  For example, a financial manager will decide which accounting system to use.  We believe in the decisions you make based on your qualifications."
"We believe in freedom. Our employees are allowed to live their own dreams in cooperation with the company's vision. That's why we have the most dedicated people as employees. Our corporate culture is based on a holistic approach to the responsibilities, tasks, and management – a 'holacracy'."
Market versatility
Because of Livits setup, they have a lot of versatility when it comes to communicating with the outside world,.  For example, there is an Englishman who can handle the English market, and an Indonesian who recruits for Indonesia.
"It gives us a time-saving and effective communication and workflow," says Kristina Viderø, who also points out that the diversity of educational background is also a great advantage:
"The way people are educated in different countries, even in the same subjects, is different – the combination of all the programs gives us the best international basis as a business.  We get the best from the US, Ukraine, Indonesia, England, and the many other countries we have represented in the company."
The many benefits of international teams
Of course there are challenges that come with working with an international staff, but Kristina says that they primarily revolve around housing conditions. In regards to fitting in to their new countries, however, Kristina says it is not a problem.
See Also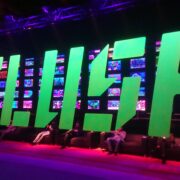 "We attract generally young people – which has different challenges than an older employee group. Our employees tend to build social relations easily.  Of course it is hard at first, and you have to be willing to make the effort. You have to have the right mindset. But we do not feel that it is a problem for our employees and for us as a company, "says Kristina Viderø.
On the contrary, Livit feels it is an advantage for international teams that many employees come alone, and their primary network quickly becomes the startup in which they work.
"It gives an incredibly close social team. People get up in the morning and go to work because they simply want to join in. Not because of a deadline, but because they are passionate about what they do and the company's vision, culture, and the people they work with."
In this video you can see more about how Livit works.