Meater brings timely innovation to barbecue
A wireless smart meat thermometer is no longer on the backburner for the Finnish company Meater, who has take the concept of remote monitoring to ensure you cook the perfect meat every time.
The night had begun quietly for friends and colleagues Teemu Nivala and Joseph Cruz a couple of years ago. Laughing and swapping stories over a few glasses of wine, suddenly they were interrupted by a piercing alarm coming from the barbeque.
The cables of the meat thermometer had burnt through, once again.
Nivala shrugged his shoulders. Over the years he had become the not-so-proud owner of numerous thermometers in various states of disrepair. It was now the perfect time to tell his business partner of a plan he had been cooking up for some time: the world's first truly wireless smart meat thermometer.
"Meater takes the concept of remote monitoring to cook perfect meat every single time," Nivala explains. "It's very convenient."
And then some: the only alert wannabe chefs are guaranteed to hear in the future is a notification sent to the Meater app on their smartphones, indicating that their meat has reached its desired internal temperature. Or, should they happen to miss it, the same notification is also automatically sent to a friend.
Meat of the matter
As the summer grilling season is on full heat, the Meater team has been covering all their bases in readiness for its July shipping date.
"We have additional features that know the right temperature to cook different types of meat," Nivala explains. "It also gives an estimated completion time."
Additionally, Meater can accurately estimate the resting temperature, for the final stage of the cooking process. Along with a rechargeable battery lasting around 48 hours, basically now all you need to do is find the cut of meat that you want to enjoy.
Many have agreed ­– the product has already attracted two million US dollars in crowdfunding.
"It's been wonderful to get feedback from Kickstarter and Indiegogo," Nivala states. "Obviously it was a good place to get some presales and cash into the company, but more importantly to validate the idea, so when we finish it's going to be exactly what people want."
And which markets are salivating the most for Meater? The US is by far the most enthusiastic, with considerable interest also coming from Australia, Canada, Germany, the UK and the Nordics.
Turning up the heat
Originally from the northern Finnish town of Raahe, Nivala currently resides in Leicester, UK. Although Cruz is based in Los Angeles, the geographical distance between the duo is nothing new for their working relationship. Indeed, earlier they were colleagues for eight years at a well-known electronics company, producing over 40 products together whilst living in separate countries.
Nonetheless, even when stationed outside its borders, Nivala hasn't forgotten his Finnish roots.
See Also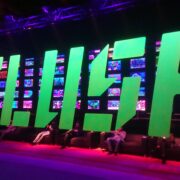 "A fair share of the work for the Meater project has been done in Finland," he explains. "Many of the people involved I know from my engineering days in Tampere. I lean back to contacts I have and use them for freelance work."
The international group behind Meater also shares something else in common that's decidedly Finnish. In celebration of their Kickstarter campaign exceeding one million US dollars, Nivala recently invited the team to northern Finland for a winter's dip in the icy lake water of Pudasjärvi.
"It was a fun thing," he recalls, with a laugh. "Hopefully it was exotic enough for our Californian backers and my business partner."
One thing's for sure: if the swim was followed by a traditional Finnish feast of grilled sausages, there's little doubt that the meat would have been cooked to perfection.
This article was originally posted on Good News Finland.
Save