Medihub: "We hit the bottom but now are on the way to the top"
Medihub, an Estonian startup founded in spring 2015 aim at building up a kind of database in which patients can search for affordable and creditable clinics, the services of which suit their needs best. CEO Helary Lainjärv gives us some insight into the company's past, present and future.
You've been working as a physician for over 8 years now, so I assume you know the healthcare sector inside out. When and why did you decide on founding Medihub?
It's been over 8 years but I'm still continuously learning. The healthcare sector is so wide that I know only a small part of it; most of my career I have been working as a family physician and a general practitioner in Finland.
I got the idea of establishing something like Medihub in April 2015, and thereafter I started to look around for a team. We founded the company first named as Westmedi in May 2015. The reason why I changed the white coat to a suit was my law studies. It was my dream to study law, and after graduation I was facing a new dilemma: to continue as a doctor or to head over to law. Entrepreneurship offers the perfect opportunity to combine these two fields.
While reading about Medihub I couldn't stop thinking about the phenomenon of medical tourism. You mention medical travels only, but I'm wondering if you consider the company as an actor of the medical tourism market.
We have examined the market multiple times, and right now there is no big market leader as none of our competitors has been able to create an international concept that would cover the whole medical market. We do have some big plans for the future, but customer feedback is that what will give us the actual tools to shape these plans according to demand. About 80-90 per cent of the developing work we are currently doing is barely perceptible to the customer, but we believe that in the next few years the impact of all the ongoing hard work will be more visible. We're not afraid of taking risks, however, our goal is to make all our decisions based on well-analysed customer feedback and behaviour as well as solid facts.
According to Patients Beyond Borders, the top destinations of medical tourism are Costa Rica, India, Israel, Malaysia, Mexico, Singapore, South Korea, Taiwan, Thailand, Turkey, and the United States of America. In addition to that, when it comes to dentistry, Hungary is also a quite popular destination due to the fact the prices are lower there. How do you think a clinic situated in one of the Nordic countries – added on Medihub – can compete with facilities located in other parts of the world where the prices are more likely lower?
There are 3 main driving components in medical tourism: price, quality and availability. In addition to previous aspects, different researchers have shown that a patient will most probably travel as a medical tourist if he/she has visited that country before. So price is only one aspect in the medical tourism industry. In addition to that, the medical tourism market in the EU hasn't entirely opened up. The European Commission Report entitled Special Eurobarometer 425 shows that if 5 per cent of the people have travelled abroad to get medical care, then up to 50 per cent are willing to do so if there would only be more information about the opportunities.
What other key considerations would you list concerning the medical tourism sector?
Political affairs may influence it, through Brexit, for example. Today citizens of EU can choose medical service providers from other EU member states, and their homeland insurance fund has to reimburse the cost of the treatment.
Today hundreds of companies compete to catch the users' eye in all fields. In order to succeed one must have a business model that allows the company to reach its goals. What business model do you follow?
There are two most important things to survive in this jungle: marketing strategy and a working business model. I can tell how we plan to make money, but I can't tell what our final business model is. As I've mentioned previously, there is no big market leader in Europe, and one of the reasons for this is that the competitors' product is not easily scalable. We're using different methods to find the best model to be the one in Europe. What you see today is our first version or so-called minimum viable product (MVP). People often think it's the best we can do and this is our final product because it doesn't look like a start-up web page at first glance. Nonetheless, I can assure you that we have just begun, and we have big changes planned for the future. Today most of our main developments are invisible to all the users and competitors. The main marketing starts after finding the best business model for Medihub.
You write on your web page: "The partner clinics of Mediub have been chosen carefully, one by one. The quality of these clinics can be trusted and recommended." Obviously, this is greatly important, since people's life is at stake – even if most of the operations are performed on a daily basis. Please tell us about the selecting process.
First, we collect the information about the candidate clinics – from the Internet and from the customers. We are meeting every partner clinic and try to figure out if they are ready to export their services. It includes language skills, quality of services and medical equipment. We are also developing our quality evaluation systems to fulfil the customers' expectations.
When someone is hearing the word start-up, one might immediately think of ping-pong tables, and imagine the office as an adult playground. However, just like everywhere else work needs to be done at start-ups as well. What are some daily challenges you have to handle?
See Also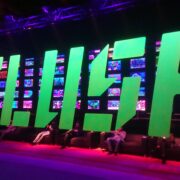 Actually, we have a billiard table in our community workplace office, but I haven't tried it yet as so many work obligations are waiting to be done. However, one of our daily challenges is simple: how to find money to pay the rent. Luckily, for now, all of our team members have full-time jobs elsewhere, so it gives us the freedom and security to do what we want to do without money given us by investors. We decided that we only engage the best investors to help us fulfil our plans. It will happen when we are sure and ready to expand the business model as wide and far as possible.
It can be a milestone in a company's life to overcome a challenge that has prevented it from moving forward before. What are some of the main obstacles you have encountered so far?
One of the main obstacles has been the building up the comparing system for all the procedures and entering medical data. The solution was so difficult to achieve that we discussed about shutting down the whole company. We made some radical changes in our team; two founders of the initial four left. Thereafter Gert (Gert Vesterberg, chief technology officer) and I started to build up the company again. We changed the name and tried the last hypothesis we had. Fortunately for us, it worked, and we started to build a demo version of MVP to collect feedback from potential investors and customers. In conclusion, we hit the bottom but are now on the way to the top.
That is great! Where do you see your growth potential?
Today, as I'm travelling between Estonia and Finland a lot, I can only see our growth in the short term for now. Estonia and Finland are both good for testing ideas for business models and developing a universal engine that could change the whole healthcare market, not only medical tourism. If the system works between the Baltic states and the Nordic countries, it most probably will work elsewhere just as well. When we become the market leader in our region, due to our universal business model, we will probably also grow outside its borders.
We need to keep in mind that it's not enough just to put all good things together, the service has to be easy to use for customers and help them find solutions to their problems. So the most important for us now is to develop quickly and cost effectively an easily scalable universal business model, which will actually assist real people in their everyday hurdles.