A mobile solution from Norway to help build the future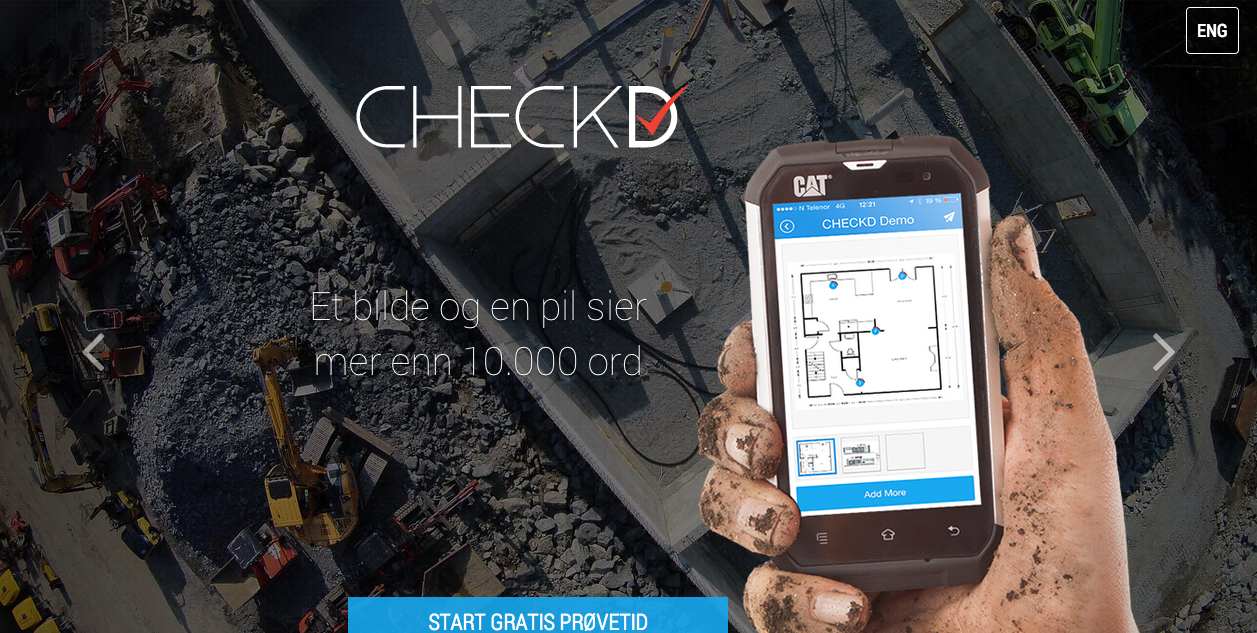 CHECKD is not the next emerging social media to keep an eye on, it is a mobile app and solution target to the construction sector, an industry of bricks and steel with a turnover of €1,162 billion in Europe alone.
This smartphone app wants to help the construction sector to save money and time by letting them concentrate on building. "Because to earn money they have to build; CHECKD should only be used to get control on your tools, tasks and time. This is done in a few clicks (within the app), and then you can get back to what you are at work for", says Tom-Erik von Krogh-Martinsen, CHECKD's Simplifying Evangelist.
CHECKD is a Norwegian startup with users around the world. The startup relies on Software as a Service (SaaS) business model. "Since CHECKD is a subscription based SaaS, it is easy to scale and get a monthly recurring revenue. We are module based, so people can pick the products they need, and not be forced into buying a complete package", von Krogh-Martinsen says.
"We will have to see where we end up, the only thing you know about your first price model is that it is wrong".
The short time spent by CHECKD's users on the app is a good signal, says von Krogh-Martinsen, who believes that one of the app's strengths is the team's knowledge about the construction industry.
"Anyone can copy code and design", he explains. "We have been working in and with the construction industry since 2006, and the whole solution is built with the end user in mind. You have to observe and learn from the users, (but) they cannot tell you what they want because they don't know what is possible. It is like the quote from Henry Ford: "If I had asked people what they wanted, they would have said faster horses".
One of CHECKD's immediate challenges is to gain track in the Asian market. The team has been invited to participate in Innovation Norway's TINC Asia program in Singapore this month. For them, that will be an opportunity to field-test their mobile solution in the worlds biggest construction market.
"We're trying Singapore now to see their reaction. Are their problems the same as in Norway and Europe, or do they have control?", von Krogh-Martinsen asks to himself. "Moving to other markets will make your resources more "stretched", so it's important not to open your mouth too much".
Tom-Erik von Krogh-Martinsen believes the scene for startups in the Nordic region is not crowded, "you don't have to fight "a million" other startups like in Silicon Valley. It's not easy to get Angel, Seed or VC funding, but should it be?".
"If you have a good idea, (institutions like) Innovation Norway will give you sufficient funding to make the idea into a plan and fast a Minimum Viable Product. If you can show that the market likes it, and will pay for it, and prove there is a big enough market and that your product is the solution, you should be able to get some seed or angel capital to start earning money", von Krogh-Martinsen says