Starting-up and travelling? Then Startuptravels is for you.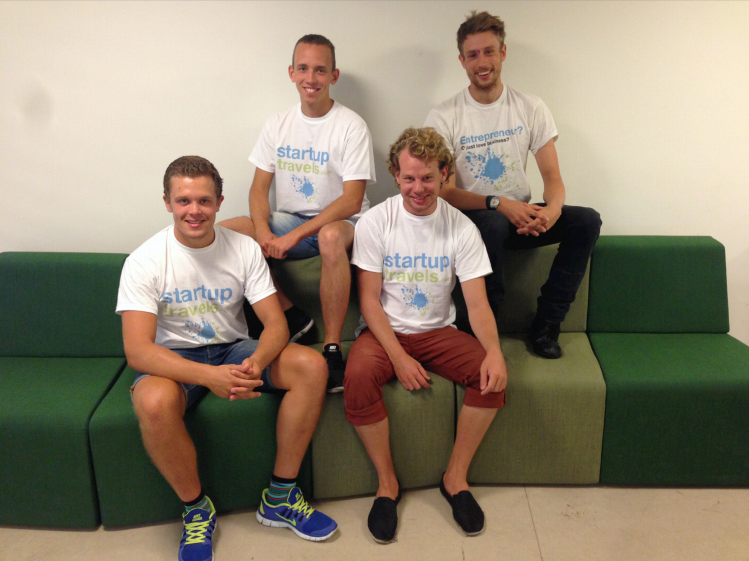 Startuptravels is an online platform connecting entrepreneurs across the globe.

The idea for the platform was conceptualised by Anders Hasselstrøm. The Danish entrepreneur spends an extensive amount of time in Scotland visiting his girlfriend. During this time he realised there was no adequate platform to connect travelling entrepreneurs with one another. Essentially most networking sites are focused on connecting people users already know, and also lack professional and entrepreneurial focus.
Hasselstøm teamed up with former classmate Rasmus Frandsen and friend Henrik Haugbølle and created a landing page for the concept. Within a month Startuptravels had 6,000 signups and created enough traction to get some media attention. A well-designed referral program generated the high amount interest for Startuptravels. Essentially the more friends one invited to Startuptravels the more access they were given the platform once it launched.
Since the platform launched Startuptravels has had a little less than 10,000 sign ups.
"At the moment our biggest challenge is keeping up for the demand for the platform. We have to manually approve each of the profiles and make sure these potential users meet our formal criteria," Hasselstøm explains to Nordic Startup Bits.
Startuptravels is open to anyone who has an interest in entrepreneurship. However they disapprove highly of people that only want to use the platform to sell a product or put little effort into their personal summaries.
So far Startuptravels has organised 50 meet-ups. They are keen to optimise the match-up process and exponentially increase the number of meet-ups in the next six months.