Pitching in Georgia – a hidden market for tech travel startups?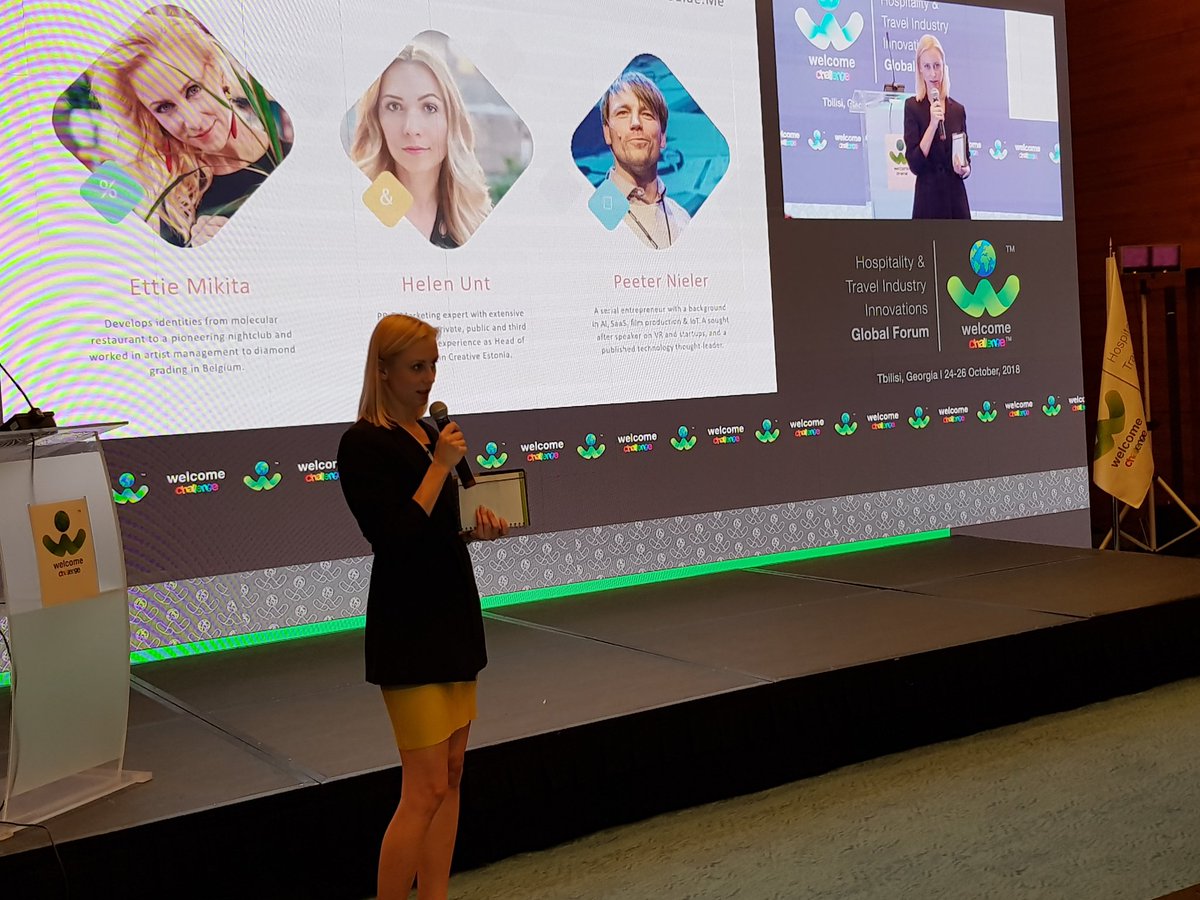 Estonian travel startup Guide.me recently competed in the Welcome Challenge, a tourism-focused pitching competition in the country of Georgia. The rapid growth in tourism activities in Georgia is a major reason why investors sees Georgia as "currently underserved" by Nordic startups.
Which industry employs one in ten people globally and accounts for ten percent of the world's GDP? Hint: It's the largest industry in the world — bigger than automotive manufacturing, mining and financial services industries combined, and the majority of people around the world use its services on a weekly, if not daily basis.
Still clueless? It's the tourism industry, which in 2017 generated $1.6 trillion in revenue and saw the number of tourists soar by seven percent to 1.3 billion according to the United Nations World Travel Organization (UNWTO). To put things into perspective: in 2000, there were only half as many international tourist arrivals; and in 1980, only 277 million travelers set foot in another country. Over the past four decades, travel and tourism has been one of the world's fastest growing industries globally.
It's no surprise, then, that thousands of startups near and far are trying to get a slice of the ongoing growth of the travel and tourism sector in a bid to become the next Uber or Airbnb. One of those newcomers is a startup from Estonia that I recently met in the fourth-fastest growing tourism destinations worldwide.
"Emotional tourism" made in Estonia
In late October, women-led Estonian startup Guide.Me competed in the Welcome Challenge, a tourism-focused pitching competition in Georgia. (The country, that is.)
Guide.Me founders Ettie Mikita and Helen Unt, who both have a background in marketing, want to create a digital pocket guide that delivers location-based push notifications about local experiences to tourists as they wander across a town or city.
The map-based platform, which is still in the conceptual stage, will offer free, user-generated and influencer content including 30-second video teasers, filtered results, rating posts, the option to book hotels and tours as well as an online community.
"The main goal is to highlight very different points of interest in a catchy way," co-founder Helen Unt told me during the conference in the capital city Tbilisi.
With their "emotional tourism" approach, Guide.Me hopes to tap into the booming tours and activities sector, an estimated $150 billion market that represents around 10 percent of global travel revenue and outsizes rail, car rental and cruise. This makes it one of the largest opportunities in travel, according to industry intelligence platform Skift.
Where's the money, you might ask? The female founders said they plan to use a freemium model: a free version with ads, branded content and in-app purchases like time-limited tours as well as a premium, ad-free version. Another revenue stream is commission from tour bookings.
At the Welcome Challenge, Guide.Me competed against 22 other startups hailing from four continents, among them Georgia, other central Asian countries including Azerbaijan and Kyrgyzstan as well as Israel, Italy, Tanzania and Ecuador.
Guide.Me, whose third team member is Estonian mixed reality expert Peeter Nieler, made it into the final round, where the best ten startups pitched, but didn't claim one of the top three spots; the grand winner was Eco Solutions, a startup from Azerbaijan that provides waste management solutions to help hotels and restaurants cut costs and reduce their ecological footprint.
Yrjö Ojasaar, an Estonian investment partner at Change Ventures and Welcome Challenge speaker, said Guide.Me has an "exciting value proposition" and a "energetic, capable and dynamic" team.
"The project is in the proof of concept phase, so it is still too early to make a call on chances of success," 46-year-old Ojasaar told me. "After initial trials, the founders will have a better idea about the rate of adoption and feedback from the early adopters, and can make informed scaling up plans accordingly."
Georgia: untapped potential for Nordic startups?
In Georgia, a former Soviet Republic on the Black Sea bordering Turkey, Russia, Azerbaijan and Armenia, travel and tourism is the most important industry sector.
First taking off in 2012, when tourism jumped from 2.8 million visitors to 4.4 million in one year, it was 2017 that put the country at the crossroads of the Oxidant and the Orient on the map: in the space of 12 months, more than 7.5 million people visited the country — 18 percent more than 2016. Currently, Georgia ranks 70 (out of 136) on the World Economic Forum's Travel & Tourism Competitiveness Index.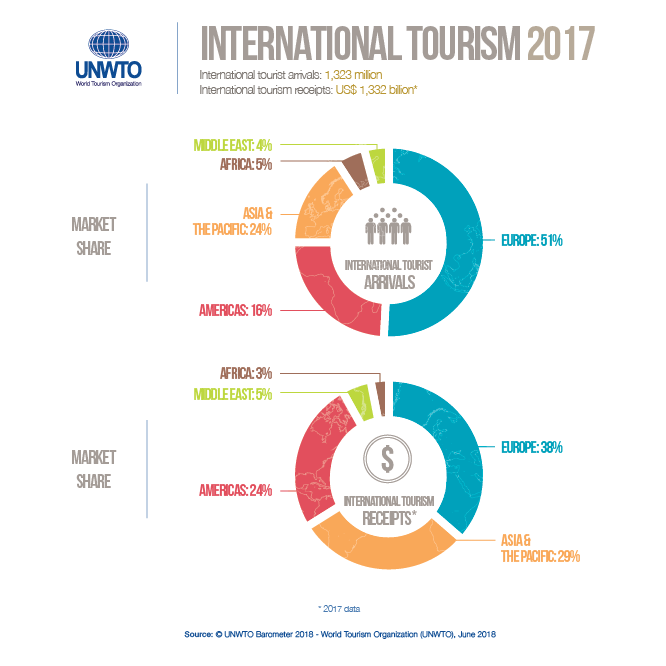 The rapid growth in tourism activities is a major reason why investor Ojasaar sees Georgia as "currently underserved" by Nordic startups.
See Also
"Many of them consider it outside of their target region," said Ojasaar, who visited Georgia four times over the past two years. Based on his observations, however, local adoption of new technologies and solutions "is very rapid and scalable" in the South Caucasian state.
"The Estonian unicorn Taxify has emerged as the number one taxi app for getting around Tbilisi since it launched here last year," Ojassar, a University of Virginia alum, said. "There are numerous opportunities to work with Georgian partners to combine know-how, share tech talent and develop innovative new solutions."
Roughly one third of all 3.7 million Georgians live in Tbilisi, which makes Georgia's capital larger than the Nordic capitals of Stockholm and Copenhagen, and almost twice the size of Helsinki or Oslo.
Washington, D.C.-based tourism expert and fellow Welcome Challenge speaker Scott Wayne said the global travel and tourism industry presents "all kinds of potential opportunities for entrepreneurs." During his presentation, he encouraged startups to "think in bigger terms" like industry disruptors Uber and Airbnb, which are "fueling the industry growth."
Airbnb, for one, is projected to grow around 31 percent until 2025, Wayne remarked, and still "got a lot of room to grow" as it presently accounts for 'only' seven percent of all room bookings. "In emerging markets like Georgia, Sierra Leone and Zanzibar, this is a great potential source of income," Wayne said. "It's also a way of putting these countries on the map by sharing special experiences of that destination."
Echoing Wayne's statement, investor Ojasaar said it was an "exciting time" to be an entrepreneur in the travel and tourism industry. Indeed, the projected rise in international tourist arrivals from 1.3 billion today to 1.8 billion by 2030, according to UNWTO, are reason for optimism.
"More people globally are getting more free time and resources, people are seeking new experiences and travel is getting faster and cheaper," Ojasaar told me. "The indications are such that the hospitality and travel sector will continue to expand significantly."
Aside from Estonia, the Guide.Me founders say their second test market will be Georgia, which is believed to be the cradle of wine.
"Georgia has a vast number of attractive places with catching stories to build the content on, and it is a compact market to test the project," Guide.Me co-founder Helen Unt said.
What's the next Nordic travel startup to follow in Taxify's and Guide.Me's footsteps?