Plane launches globally: "We are trying to change the superficial selfie-culture"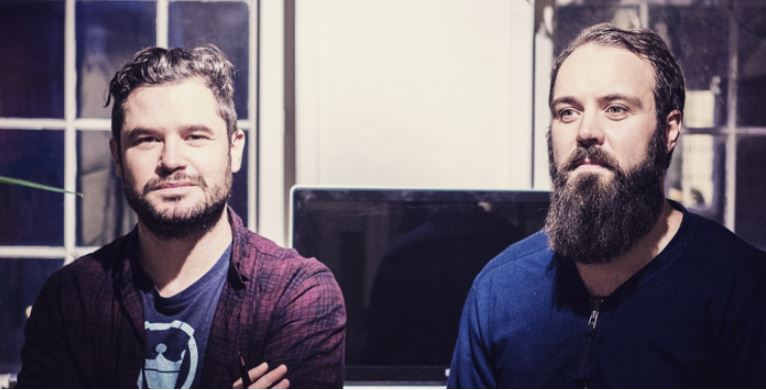 After a test period in Scandinavia, Plane is ready to launch its icebreaker app globally. The launch will occur in connection with the LAUNCH Festival in San Francisco.
The founders of plane are CEO and co-founder,Tim Allison , and co-founder, Thomas Baastrup Jacobsen.
"We have spent the last few months testing our app in Scandinavia and building a community. It was important for us to customize the app to our users' needs, and we have listened to their feedback," said Tim.
"It's super interesting to see how our users act on the platform. Some of them have, for example been on every day for 2 months, but without writing any updates on themselves. Others use Plane actively to ask for the best burger in Copenhagen, the best documentary, or by updating their social movements. "
The test period has given rise to multiple filters, which allow users to switch between, for example, a specific city and a global feed. In addition, they have added a chat feature that lets users make connections with each other through "social cards". Part of the concept is the fact that everything that is written on Planes platform disappears after 24 hours, so if users want to keep in touch, they can use the new feature.
The story of Plane
Tim Allison found himself on a bench at the edge of the Rhine, where it cuts through Basel. The sun shone from a cloudless sky. He was surrounded by happy people and a party atmosphere, but Tim himself knew no one. He lived in Copenhagen and commuted every week to Switzerland, where he had a job but no network.
"When I talk about it, I call it the lonely bench by the river," said Tim Allison.
"I sat there and knew absolutely nobody. And I really did not want to be the intrusive and creepy stranger who is trying to find someone to hang out with, or using a dating app. I was not looking for a date. A platform to break the ice was what I was missing."
And there on the edge of the river came the idea for icebreaker platform Plane. Tim spent his time commuting between Switzerland and Copenhagen designing the app and developing a business plan.
"The name came by chance one day when I was sitting on a plane working on the idea. A stewardess asked me to turn off my computer, and coincidentally I called the document I saved 'Plane'. Since then, it developed into the name of our startup," says Tim.
The idea of ​​Plane is to create a platform where, for example, expats can meet new people in a relaxed manner.
"We are trying to change the superficial selfie-culture where people swipe away others solely based on appearance. We wanted to create a more adult setup," he explains.
The backbone of the app based signals which users share with each other. The signals will disappear after 24 hours and keep users "in the moment". Users can respond to signals from the others and may then participate in a "chat convo' that serves as a private one-to-one chat room.
"People's lives have become more 'globalized' than ever before. There is an urgent need to meet the new market. Living abroad was once an elite activity, but not anymore," he concludes.
See how Plane works in the video below.