How Swedish gaming unicorn King achieves more diversity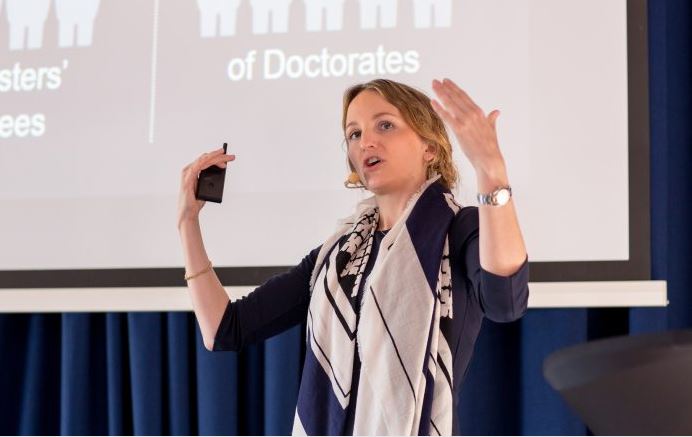 According to research by McKinsey, diversity means higher financial performance for companies.  King, the gaming powerhouse behind games such as Candy Crush, works towards inclusion through "nudging".
"There is a direct correlation between diversity and companies' financial performance," says Stine Rømmen Andersen, leader for diversity research at McKinsey Norway.
At the recent Innoversity conference in Oslo she presented McKinsey's findings on this topic for the past 20 years. The data shows that companies with more diverse teams tend to outperform the more homogenous teams. For example, statistically, teams with only white men are bad not only at diversity, but also at financial performance.
"There is a penalty for low diversity and those teams underperform financially. Companies with more diverse management teams are more likely to achieve better financial results. In a management team consisting of ten white Norwegian men, we see a slightly higher likelihood of increased financial performance if you replace two of the white men with two Chinese team members. If you replace the two white men with one person from China and one from Africa, we see an even higher likelihood, and so it goes," says Andersen.
When scientists at McKinsey broke down this data by regions, it turned out that the same was the case across all geographies.
Gender gaps in the gaming industry are persistent
Natalie Mellin works with diversity and employer branding at King.  She points out that the games industry has a tough job to do when it comes to gender equality than the tech industry.
Whereas companies like Google have around 31 percent women, the average number of women in gaming companies is 18 percent. At King this number is over 28 percent.
"More than half of the world's active game-playing consumers are female, yet the number of women working in the industry is under 20 percent. If we want to continue making games that appeal to millions of people we need to make sure that our company is made up of people from different backgrounds, cultures and nationalities," says Mellin.
Inclusion nudges
King was started in 2003, and has since developed over 200 games including the famous Candy Crush. Today they are over 2000 employees, and more than 70 different nationalities. Through collaboration with employees they track data on how many belong to LGBG+ community, gender split, employees with kids or looking after their elders, nationalities and more.
"We have something called small inclusion nudges in every area of our work life at King. It can be gender neutral bathrooms or our foosball tables. Usually the players are white men, but we replaced them with more diverse players. We also collaborate with Pride Parade through our LGBG+ community."
King's designers and artists think diversity when they are developing new games. In their workshops, they are focusing on gender equality, body type, ethnicity, culture, sexual orientation, ability and age.
"It doesn't mean that everyone has to be represented each time, but we don't want to create games and characters that are all look completely the same".
Save