10 Latvian startups to watch
A small nation of fewer than 2 million people, Latvia is one of Europe's entrepreneurial hotspots. There are several advantages that ensure that Latvia is a great place for startups starting from a multilingual workforce, affordable costs for operations, a high standard of living, and government support. Latvia has a booming startup ecosystem and a high number of ingenious up-and-comers and experienced startups, several of which have already proven themselves on a global scale.

Here are 10 startups that are facing the challenges and using every opportunity they get to be the heart of the Baltic tech: 
1.  AgroPlatforma
A unique platform that ensures grain trade.
AgroPlatforma is a B2B a platform that properly connects the three most important parts in the market – farmers, grain buyers, and stock markets.On AgroPlatforma the market players can deal online and trade 10x more effectively – publish offers, bid prices, sign contracts, and fix grain prices online with the stock market connection. AgroPlatfroma provides farmers across Europe with sustainable service to get fast, transparent, and equal grain deals for the best possible price.
Founded: 2017
2. Asya.ai
Emotional intelligence company – recognizing emotions from language-agnostic biometric features using research based in Deep Learning.
Asya is an app that builds happy and healthy couples with simple habits backed by the latest research in emotional intelligence and couples counseling. Asya listens to a voice and provides analytics on the way you interact with others. By design, Asya is a privacy-first app. The app doesn't store the content of conversations and doesn't transcribe anything into the text as the AI models are designed only to use biometric features of the voice.
Founded: 2018
3. Sonarworks
A sound calibration software that provides an accurate listening experience for music creators and listeners.
Sonarworks is a music tech company with more than 40 000 recording studios using their tech globally. Their software helps studios easily measure the speakers in a room and correct any sound coloring added by the room or hardware. Sonarworks ensure studios have very accurate and consistent sound on both speakers and headphones. Sonarworks have raised 7.8M international investments so far.
Founded: 2012
4. Nordigen
An account analytics platform, which turns raw open banking data into actionable insights.
Nordigen is an account analytics platform, which turns raw open banking data into actionable insights for banks and financial institutions. That enables them to use open banking data to build more powerful applications. The platform provides account aggregation, transaction categorization, and insights (data enrichment) products that help banks and lenders improve the speed and accuracy of their decisions. Nordigen is available in Europe, North America, South America, Oceania, and Asia.
Founded: 2016
5. Printify
A print-on-demand (POD) marketplace that connects e-commerce merchants and print on demand manufacturers.
Printify partners with various print providers around the world to offer products that their users can customize with their own content and designs. The company works with more than 90 print providers worldwide and more than 300 000 merchants and generates more than 10 000 products on a daily basis. The company is supported by leading angel investors from Silicon Valley.
Founded: 2015
6. Jeff App
A loan broker that boosts financial inclusion by utilizing alternative data in credit scoring.
With just 30% of the population holding a bank account & even fewer people being included in credit bureaus according to World Bank data, there is a massive gap between people in need of financing & banks and lenders currently able to service them. At the beginning of this year, Jeff App raised 150 000 euros to match borrowers and lenders in South-East Asia.
Founded: 2019
7. CastPrint
A custom-made, 3D printed cast for various types of fracture injuries.
CastPrint is a medical technology company specializing in providing custom-made 3D printed assistive device service for people with various injuries. It is a lightweight, ventilated, and waterproof solution that allows a person to have a comfortable recovery period. In 2017 CastPrint launched off the back of consultations with over 20 doctors. The same year the startup raised €20,000 from prominent European business-to-business accelerator Startup Wise Guys. In a matter of months, it had patients actively asking to trial its products. Now it is available in the Baltics and UK.7.
See Also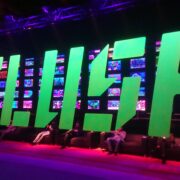 8. Solfeg
Hit songs and an AI chatbot to excite students about learning music, simplify teaching in schools, and inspire practicing at home.
Solfeg.io is the only music education software that bridges the gap between this new generation of teens and often outdated music education in schools by making it easy and fun to learn music. Their artificial intelligence technology and popular music songs help teachers to engage students in class as they continue learning at home. Solfeg.io is used in 10000+ schools and by thousands of students.
9. Longenesis
Digital tools for accelerating biomedical research without borders.
Longenesis has created an end-to-end environment for biomedical institutions, patient organizations, and research partners and sponsors – to communicate directly, enabling both safe data curation and compliant, consent-enabled biomedical data utilization for research. Longenesis has initiated a collaboration with 20+ biomedical institutions, as well as patient organizations, biobanks, genomic sequencers, and digital health startups, including clinics and health authorities in the U.S., South Korea, Northern European region, and the Middle East.
Founded: 2019
10. Exponential Technologies Ltd.
Enabling rapid industrial innovation and automation using novel AI algorithms.
Their AI-driven Design of Experiments (DoE) software allows users to conduct successful experiments and data analysis faster and easier than ever before. The integrated Research Management System (RMS) helps to organize experimental data. xT smart_DoE can be applied in a wide range of industrial applications, like additive manufacturing, chemical manufacturing, biotech, and many more. The company is about to shape the future of industrial manufacturing.
Founded: 2019
All of these startups are also featured in the online pavilion at Slush set up by TechChill and Investment and Development Agency of Latvia.