Lithuania eases restrictions on IT licenscing for Fintechs
As in many countries during the pandemic, contactless payments have been on the rise in Lithuana.   The country has chosen to make Fintech a national priority and has updated the process for business licensing for Fintech companies.
By Lukas Pereckas
"The whole Fintech ecosystem here is so developed – business support networks, clear efficient regulation, lawyers who know the field inside out, and technology partners with just the right expertise and solutions," says Anton Zujev, the Head of Business Development at Fininbox, a provider of IT platforms and related consulting services for financial institutions.
"It's hard to imagine how the process could be made any easier," Zujev adds.
Fininbox's own SaaS 'banking system-in-a-box' is used not just by banks and credit unions but also by electronic payment and money institutions and specialized banks. And the company's expert handling of the IT and operations sides of licensing for Fintech clients is like icing on the cake for those who want to run a business out of Lithuania and access the EU market of 450 million people.
Recently Curve, the UK-born EMI, known as a bank-card consolidator, chose the Baltic nation over the likes of Ireland and Luxembourg as its base for post-Brexit operations in Europe. In obtaining a license from the Bank of Lithuania in late October, Curve Europe joined a list that already includes Revolut, Instarem, TransferGo, Contis and a myriad of other diverse Fintech firms.
Friendly financial regulators for Fintech
Lithuania's financial market supervisor is the cornerstone of the country's Fintech-friendly climate.
"The Bank of Lithuania stands out among regulators for being so open and friendly and supportive when it comes to applying for a Fintech license and guiding companies through the whole process, while being  transparent about the risks and requirements that companies need to meet to be eligible," says Paulius Tarbūnas, the head of the industry association Fintech Lithuania.
See Also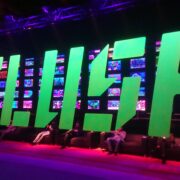 Central Banking magazine recently gave the Lithuanian central bank the 2020 "Global Impact Award" for its work on promoting financial innovation while also ensuring consumer protection. It cited strong pre-application advice and feedback for Fintech newcomers, unique regulatory and technology "sandboxes" with a blockchain focus, digitisation of licensing processes, and work is now underway to reduce the reporting burden on Fintech firms by automating the collection of operational data.
Then there is the payment system operated by the Bank of Lithuania, CentroLink, which lets EMIs and PMIs directly access the Single Euro Payments Area (SEPA) just like banks. "That's a big advantage. It means you don't need to do your payments via a commercial bank," Tarbūnas notes.
Speed in licensing decisions is another big plus. Once an applicant is ready with all documentation, the Bank of Lithuania commits to a timeline of 3 months for processing an EMI or PMI license application. That is two to four-times faster than is typical in other countries.
Learn more on Fintech licensing in Lithuania on Finibox.