Finland's Repack wins Green Alley Awards: Going green can be good business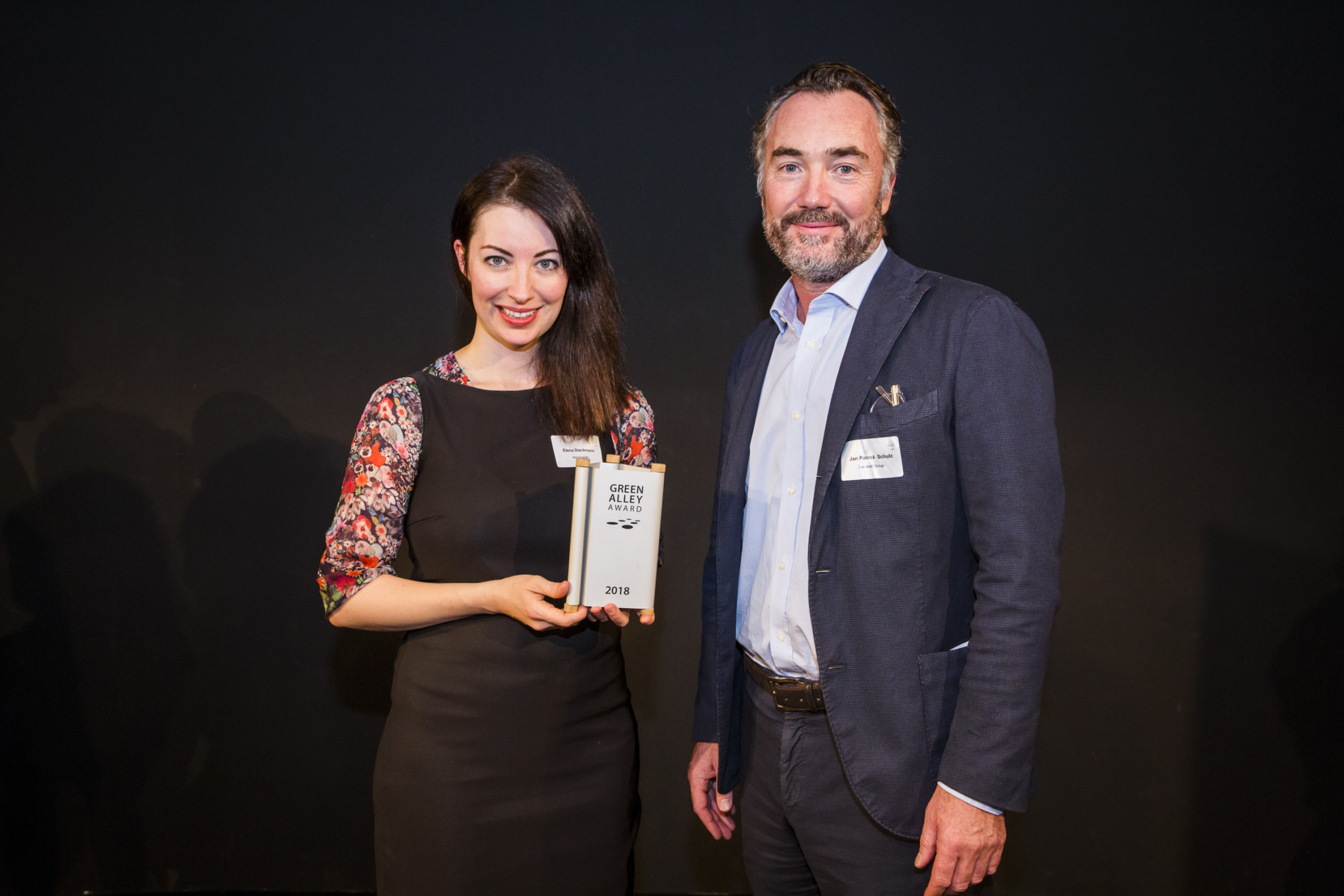 Today, companies are obliged to reuse and recycle both from political frameworks and from consumer demands. How does one turn obligations into opportunities? The  Green Alley Award was created specifically to honor the startups in the circular economy that turn waste into a resource and are not afraid to make money and scale. Because it is through scaling the solutions will have an impact.  
Doing good does not mean not making a dime. Actually, to have a real impact you need to add value – and value added often means there has to be a capital flow somewhere in the chain.
"There is no contradiction in doing something green and still making money," says Jan Patrick Schulz, CEO of the Landbell Group.
In 2014, the Landbell Group created the Green Alley Award to nurture and promote business ideas that turn waste into a resource. Because even though reduce, reuse, recycle has become the mantra of many people around the world, households still produce 1,3 billion tons of waste per year and more than 44,7 million tons of e-waste is generated annually according to the Landbell Group.
"We wanted to turn obligations into opportunities. We found, that with a different approach to waste, you can turn waste into an opportunity and create value. And if you create value for somebody you can scale your business and when you can scale you can have an impact. That for us is very important," says Jan Patrick Schulz.
Your product must be economically sustainable as well
The 5th Green Alley Award has just come to an end. This year with more applicants than ever. The award started out as a national German award but already in its first year a foreign company, Repack from Finland took home the prize. The winner of the Green Alley Award 2018 is also from outside Germany, Aeropowder from the UK. Aeropowder turn waste feathers form the millions of chickens consumed globally into a high quality insulation material for every day deliveries. Aeropowder took home the price at the pitch event in Berlin where director Elena Dieckmann pitched in front of the Landbell Group, Bethnal Green Ventures, Seedmatch, Centre on Sustainable Consumption and Production, and last year's winner Sulapac.
All the finalists of 2018 had solid business ideas and the judges had a hard time deciding on just one winner. Finalist Ecoplasteam, that has developed a process to fully recycle multilayer packaging consisting of paper, aluminum and plastic turning it into a whole new material – also 100% recyclable – stated:
"Big companies are interested in using only recycled plastic. But often the quality is too low for complicated products such as sunglasses or Lego's. Plastic waste is not just plastic waste. We have developed a process to turn aluminum and plastic from Tetrapak packaging into a material we call Ecoallene. It is a business with stakeholders. The product you develop has to be sustainable also economically. It is a good possibility to attract capital from private investors who want to make a profit and also have an impact instead of pouring money into projects that are not helping the planet," said the chairman of Ecoplasteam Carlo Felice Maggi.
Now is the time
And now is the time. So says startup MIWA, that has made a retail solution consisting of smart capsules for reducing packaging waste in supermarkets.
"Everybody talks about microplastics and the enormous impact plastic waste has on our planet. It has to stop somewhere. Today, information is easily shared and people react to the pictures and video that are shared on social media. There is a feeling of "we have to do something". Now is the right time to go into getting green businesses up and running," says Lukás Otevrel, communications at MIWA.
More and more businesses arise with a mission of promoting a greener world. This year, the Landbell Group received 215 applications – the most ever.
"Ideas is not the only important thing here. What is important is how an idea is implemented and how it can be scaled and executed. If you do something different on a small level, it is good, but your impact will be low. We have so many great ideas on the table – and the more bets the better – but the execution is key. That's why it is not always the best idea that wins," says Jan Patrick Schulz and continues:
"The first value added is not doing something good. The value is if you can turn waste into a resource and unlock the true power of the resource. Then we can do more."