Former airport becomes creative retreat in Lofoten, Norway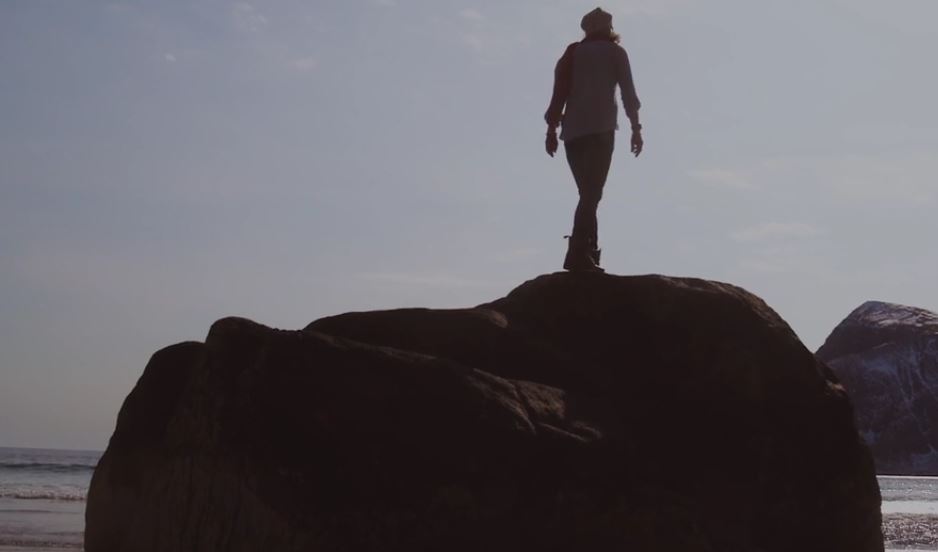 50 people have joined forces to build a unique creative retreat out of the former airport on the idyllic island in the Northern Norway, Lofoten.  Here, in the intersection of nature, sky and ocean, tech, gaming and art you can explore and create.
Where is it?
Værøy is an island in the Lofoten Islands archipelago in the Northern Norway. These islands are ranked as one of the most unique ones in the world, and have been mentioned in Guardian, NY Times, Conde Nast.
How did it all start?
"Who wants to chip in on this?" Johan Gjestland wrote spontaneously on his Facebook page on a September morning in 2016. The ad he shared showed a spectacular plot of land, the remains of the old airport at Værøy island in Lofoten, Northern Norway. The post sparked a lot of interest. In February 2017, Johan founded the shareholder company "Værøy Lufthavn" (Værøy Airport in Norwegian) with 36 other fellow entrepreneurs, and bought the plot without any idea of ​​what they would do with it.
"Værøy is a unique island, and several of us were here in the summer of 2014 when there was a tropical heat in Lofoten. It was an incredible experience with epic nature, crisp white beaches and 25 degrees in the air in a place where it rarely goes over 15 degrees in July. We fell totally in love with the place." says Johan Gjestland.
He mentions with a touch of shyness that there has been a romantic backdrop in the project. That summer, at Værøy, he met his girlfriend Stine. Together, they decided to buy the place when it was put up for sale.
"We have been around a lot in Norway and in Lofoten, but the old airport in Værøy beats everything. You get a perspective on how small you are in the bigger picture. There is a panoramic view, lots of weather and wind, northern lights and midnight sun. You can walk in the mountains, discover caves, fish the biggest halibuts, stroll along a one mile wide sandy beach, watch seabirds like guillemots, cormorants, puffins and eagles."
He believes that this place is a great therapy for people living in stressful urban environments.
"We will offer stays to artists, game developers, students, researchers, innovators and others. They can create something here, and at the same time perhaps give Værøy some new perspectives."
The team of 50 contributors
The team working on the project has very different backgrounds and skill sets, and everyone contributes with what they can. Gjestland adds that it is important for the team to develop together with the local community.
"We wish to contribute our knowledge and our network, and work together for a sustainable future for Værøy. We're joking that together, we will find the digital stockfish!" (Værøy main industry is the export of stockfish).
Gjestland himself is a successful game developer. His latest game, Fugl (Bird), has won an award for best technology and is all about the pleasure of flying, discovering new animals and worlds.
One of the workshops that will be built is about VR technology. The team wants the result to be available to visitors, who through virtual reality can experience the amazing scenery, northern lights, midnight sun and bird life, regardless of weather and season.
Support through crowdfunding
The plans are set: they want to build several small cabins, workshops and a sauna. The dream is to rebuild the old airport tower to use it as a northern lights observatory.
Luckily, the former Værøy Airport is regulated for both housing and business activities, and the potential is great. The supporters of the campaign will get perks like postcards, prioritized pre-booking of the cabin at a favorable price, a taste of the kitchen to be built, to a three day cruise on an old, refurbished whaling ship.  The team has run a successful crowdfunding campaign, and in June held the world's first "Maelstrom Jam".
A dozen game developers from Norway, Denmark, South Africa and the United States made games together in Moskstraumen, on top of Nordlandnupen (Værøy's highest mountain at 450 meters above sea level) and on Punnsand, the mile-long sandy beach on the south side of the island, which is only accessible by boat.